8 Favorite iZotope Plugins
Article Content
iZotope produces some of the best and most respected software in the industry and has dominated post-production with its RX Post Production Suite. Founded 2001 in Cambridge, MA, the company has earned dozens of awards including numerous NAMM TEC Awards, Emmy Awards, Cinema Audio Society Awards and MITX Awards to name a few. In April 2019, iZotope acquired Exponential Audio, adding a superb line of reverbs to its existing arsenal.
It's no secret that I'm a huge fan of the company and its many offerings, so I thought I'd offer a short list of my favorites for those thinking of trying out some iZotope plugins.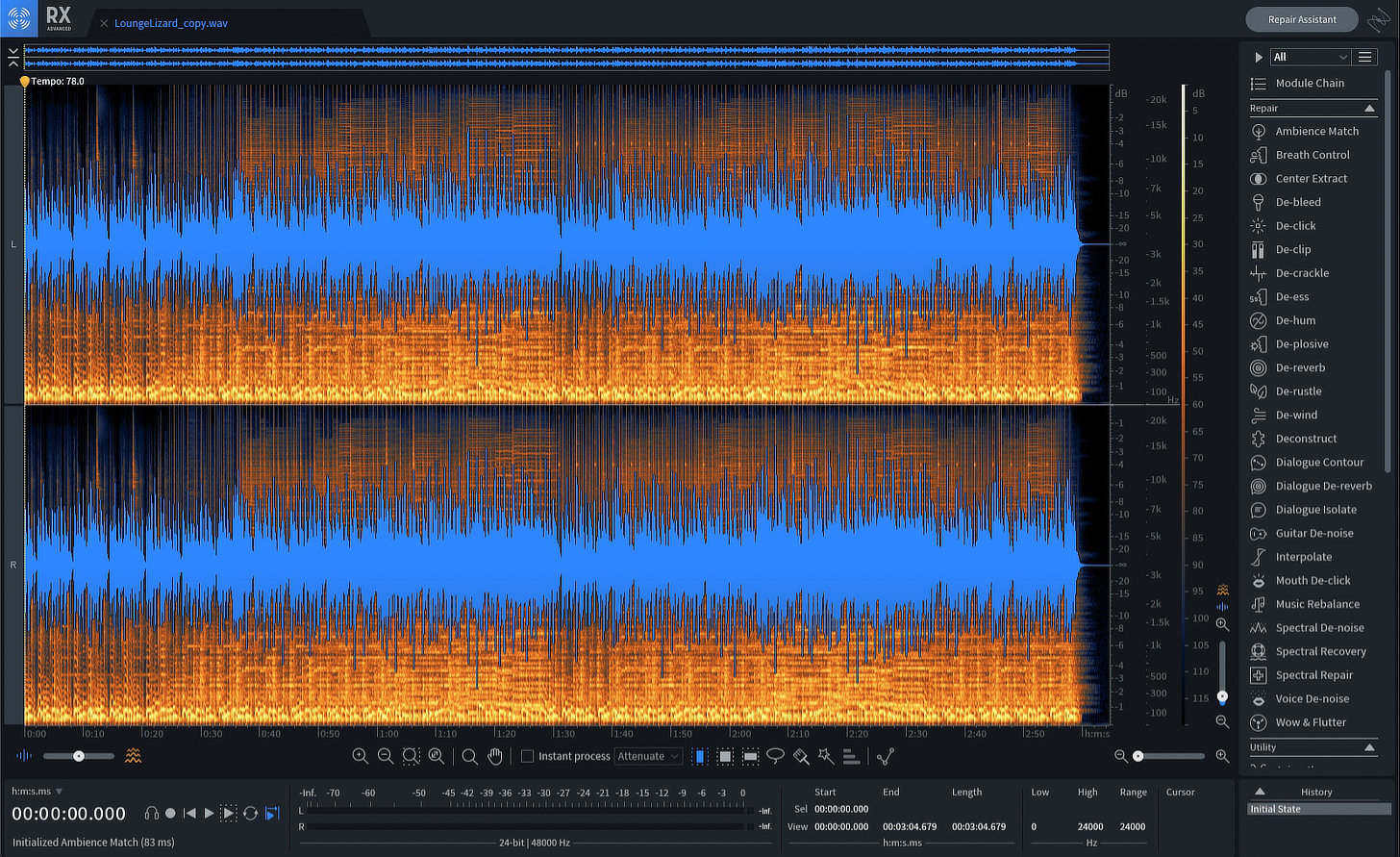 With the release of RX9, iZotope maintains it's dominance in the area of post production sound processing, de-noising, dialogue editing and machine learning. This release also includes a new Spectral Editor plugin that allows a certain amount of editing directly in Logic Pro, eliminating the need to bounce back and forth between the DAW and the stand-alone RX9 app.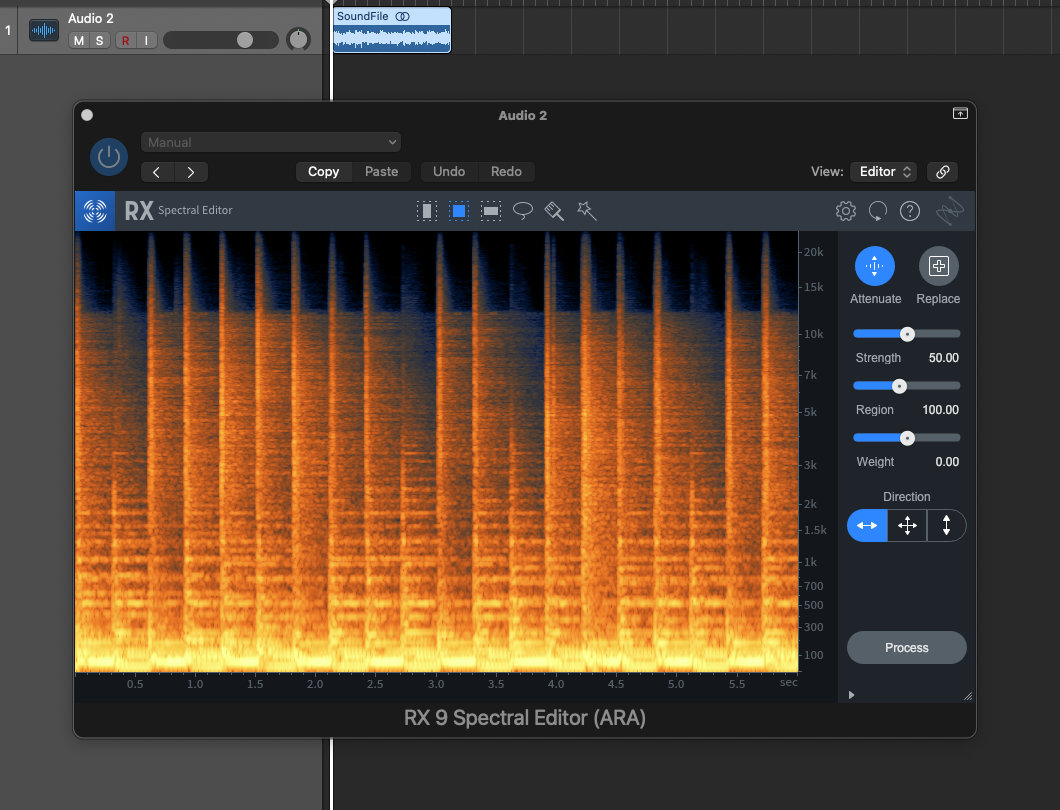 A machine learning algorithm helps to extract dialogue from noisy environments like never before, and a dynamic mode has been added to the De-Hum functionality to reduce artifacts from over-processing when removing hum and RF interference.
ADR engineers will appreciate the complex mode in Ambience Match which generates unique organic ambience to fill gaps in dialogue when room tone or ambience files are not adequate or available.
Although this version still requires Rosetta to work on Macs using the Apple Silicon chip, it's just a matter of time before the native version is available. I experienced no issues tuning things on my MacBook Pro M1 laptop.
Another great addition to the iZotope arsenal!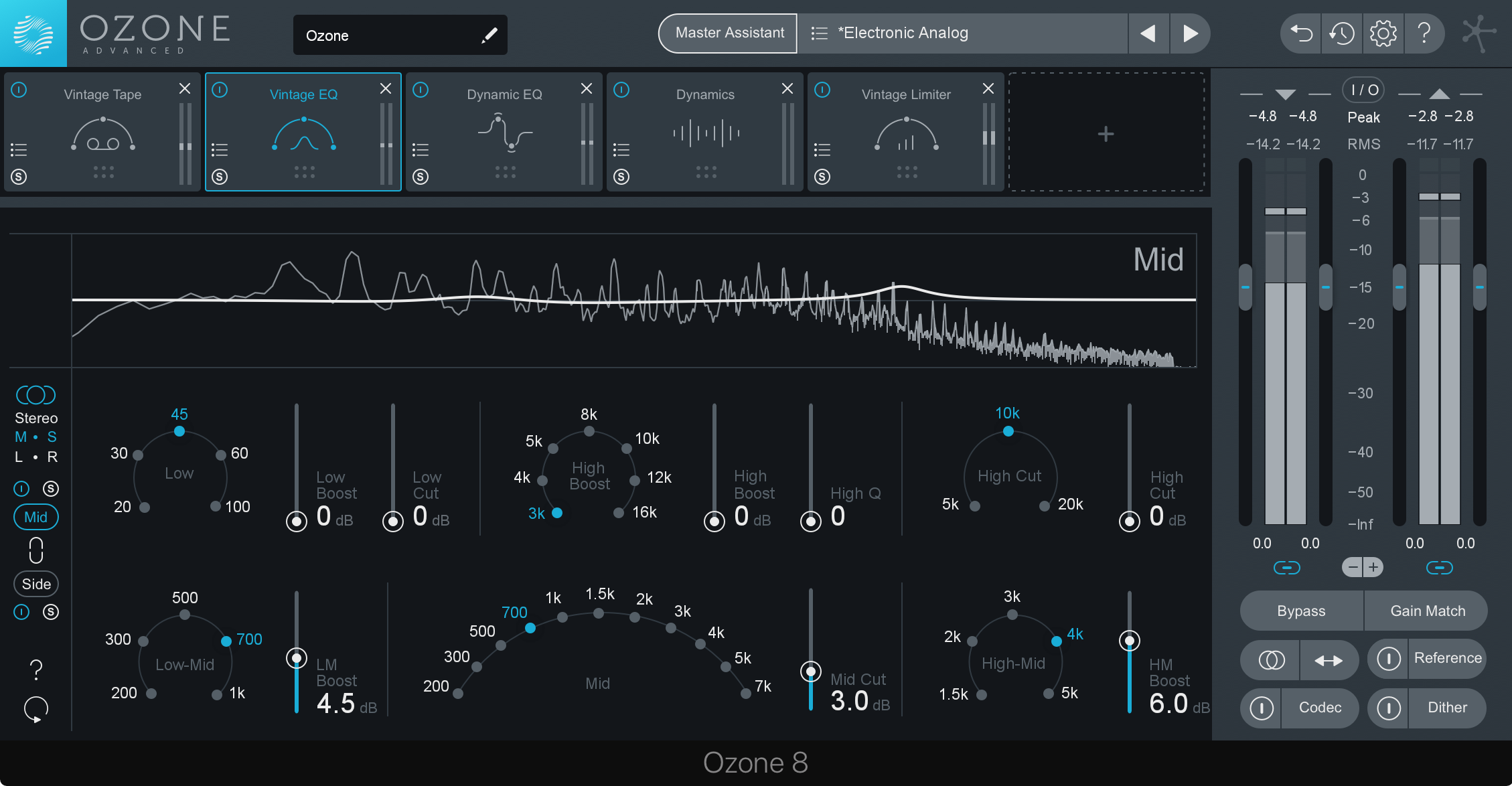 Initially introduced in 2001, as a mastering and analog modeling DirectX plugin, Ozone is now up to version 8 and is available as a standalone as well as in significant plugin formats: AAX (64-bit), AU, RTAS (32-bit), VST/VST3.
It includes a fantastic collection of vintage analog modeled processing effects and others. Some of my regular go-to's are the Pultec-style Vintage EQ, Dynamic EQ, Vintage Tape, Multiband Exciter and the Maximizer, which offers various IRC modes (Intelligent Release Control) that "let you boost the overall level of your mixes without sacrificing dynamics and clarity."
In recent versions, other intelligent features have been added, such as the Master Assistant.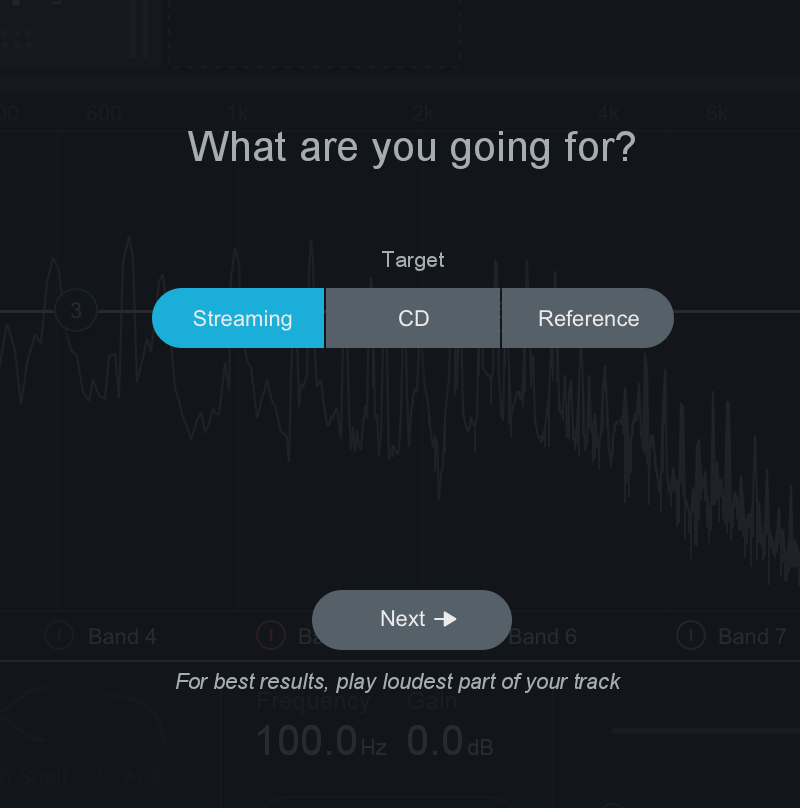 Master Assistant uses artificial intelligence to suggest an effect chain and settings to match a particular target, like a reference track or dissemination methods such as a CD or streaming. The result isn't perfect, but it gets you to an excellent starting point fast, which may save you from ear fatigue.
Regarding streaming, there is also a cool Codec Preview display which allows you to hear the effect of mp3 or AAC compression based on a chosen bit rate. You can even solo the predicted artifacts created by the selected lossy compression format.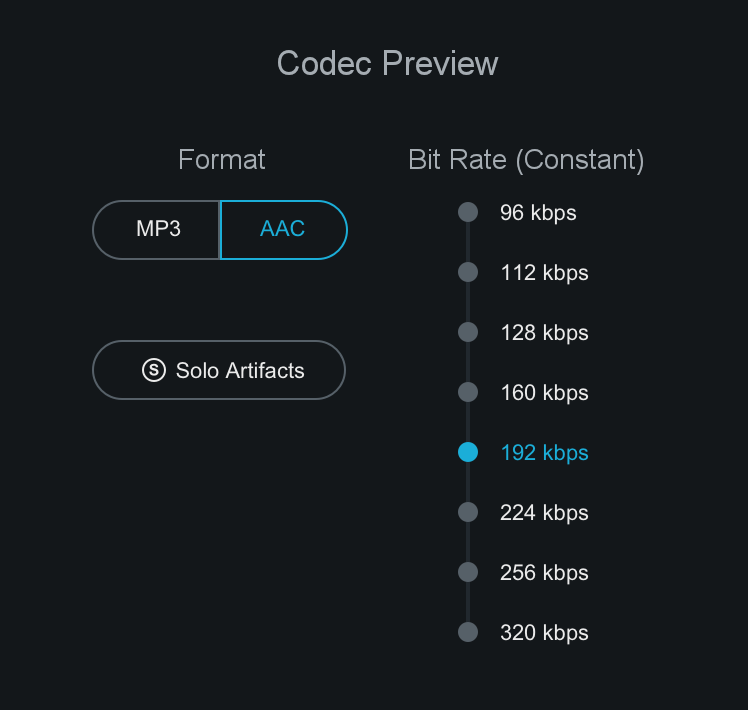 Not only have I used Ozone 8 for in-the-box mastering, but I find it to be great for optimizing and tweaking samples for use in sampler instruments, loops and as content for larger pieces. This is definitely a desert island plugin for me!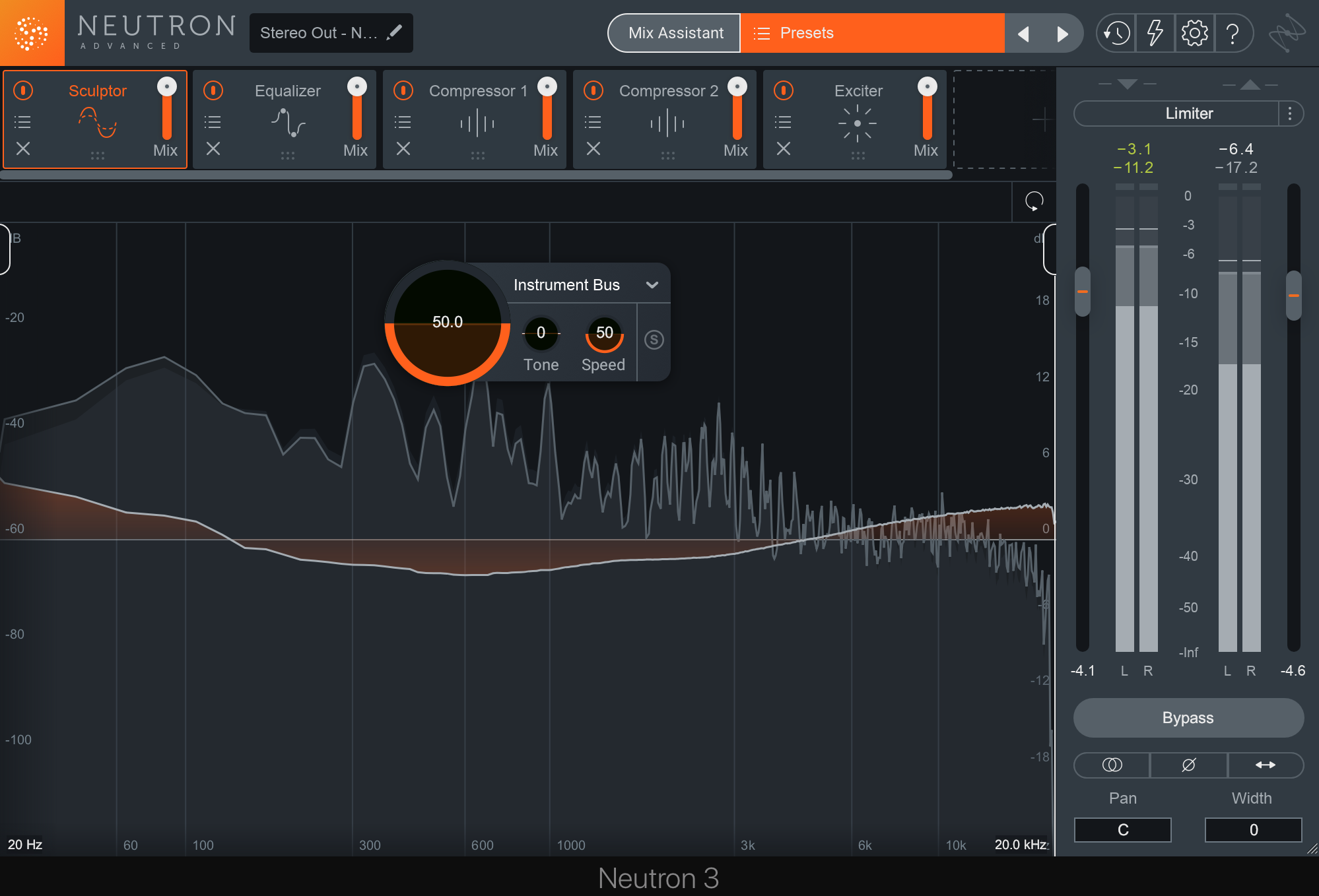 Neutron 3 is the latest release of this effects suite that can be used individually or all within the Neutron mothership, similar to Ozone. The effects have newly designed GUI's including the Gate, Compressor, EQ, Exciter, and Transient Shaper, all of which have multiband functionality.
I find the Transient Shaper to be one of the best devices of its kind and the XY design of the Exciter allows the user to sculpture saturation based on a melding of four quadrants: tube, tape, retro and warm. The Dynamic mode of the EQ makes it a powerful adaptive processor that is highly useful with content that has sporadic problem frequencies and the sidechain capability can be useful for ducking certain frequencies when appropriate, such as those in a music track when dialogue is present, or ducking the bass when the kick hits.
The Sculptor plugin is a new spectral shaping tool in Neutron 3. It is designed to reduce muddiness, harshness and other spectral problems with transparent processing similar to the Spectral Shaper in Ozone 8.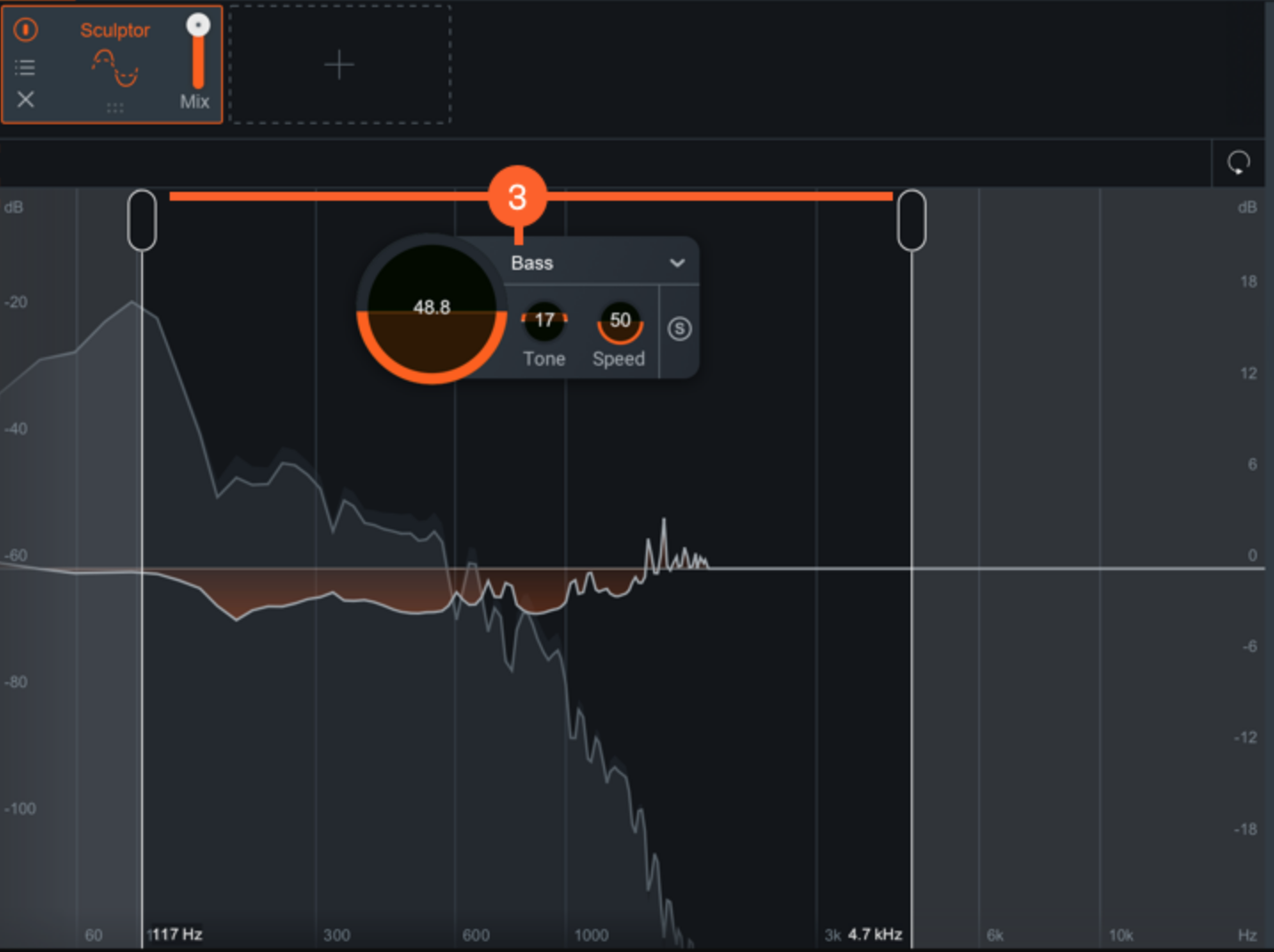 Three artificial intelligence features of Neutron 3 can be huge timesavers and substantially speed up your workflow. The Track Enhance function is available as part of the Mix Assistant and will analyze a track in terms of the instrument, and desired style and intensity. It then presents a suggested effects chain with settings designed to achieve the desired mix. While these outcomes are never the perfect solution, they can quickly identify problems and present fixes that would have taken much longer to deal with.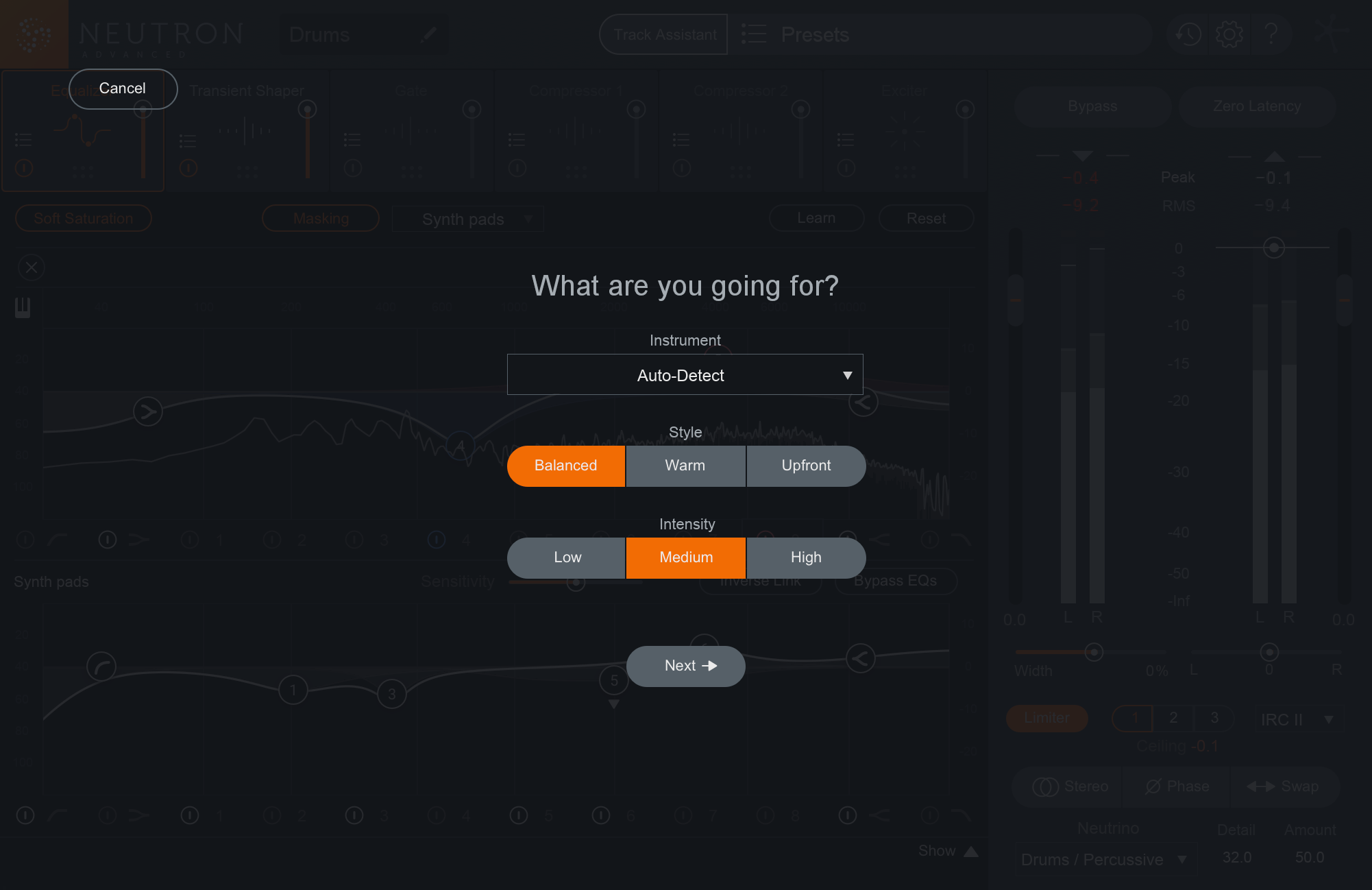 New to Neutron 3 is the Balance function of Mix Assistant (only accessible with the Advanced version). The function works by instantiating a Relay plugin on every track in a new unmixed session.
Insert the Neutron mothership on one of the tracks and engage the Mix Assistant. A dialogue box will ask you to choose a focus for the track (e.g. lead vocal). Play the session beginning to end and the software will adjust the levels of each track via the Relay plugin and present you with some levels for instrumental groups and allow adjustments to taste. This process is not intended to generate a final mix by any means, but simply a fast way to determine some initial levels after which traditional mixing and processing can begin.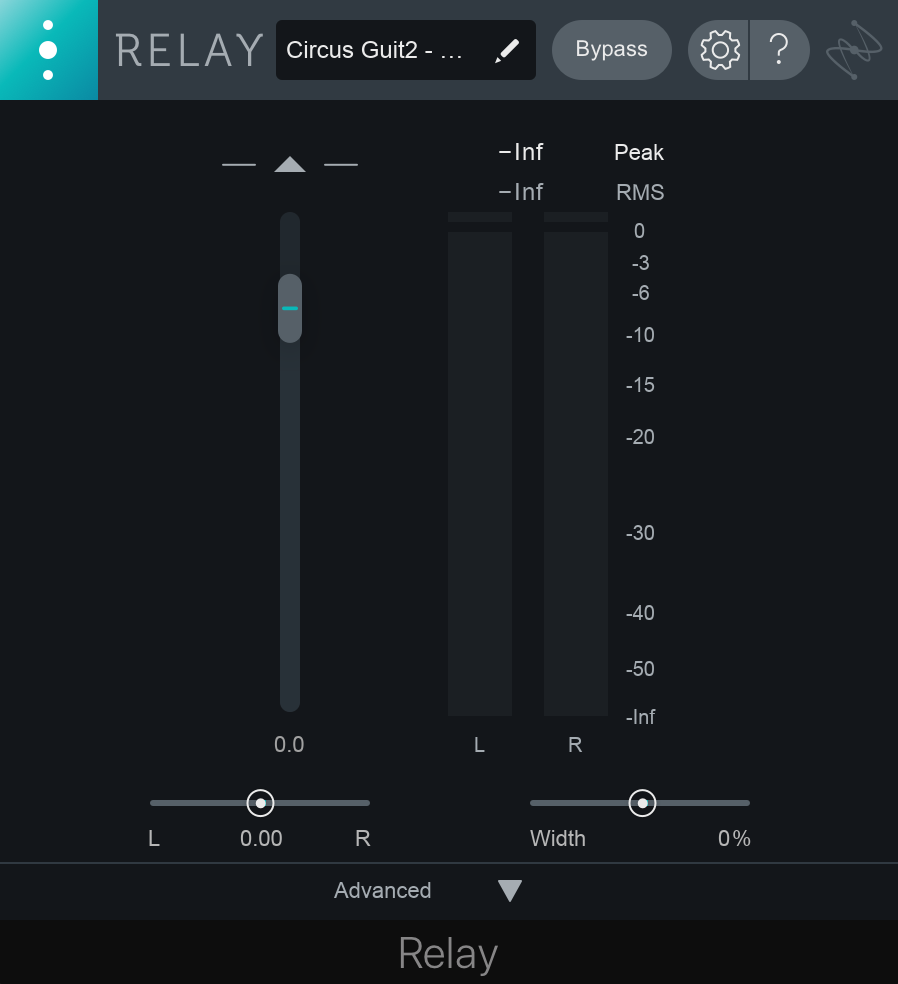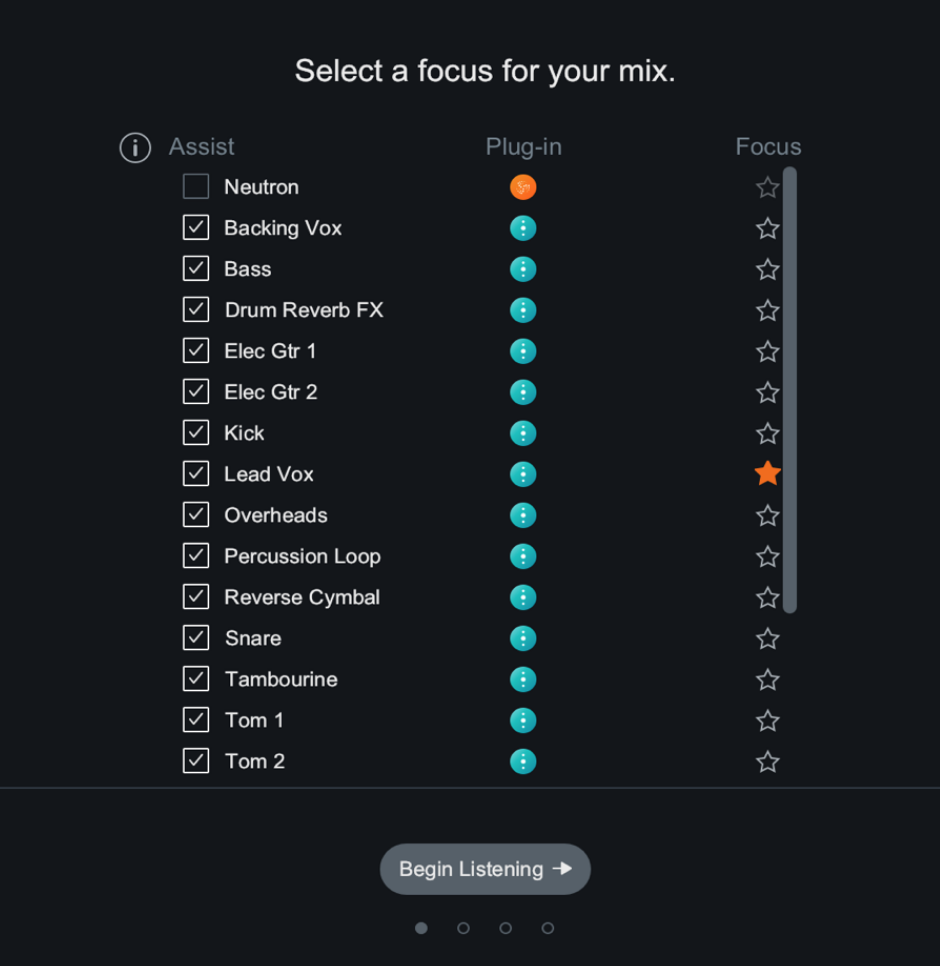 The newly designed Masking feature of the EQ uses inter-track and plugin communication to identify masking issues in the spectrum. When a Neutron EQ or the suite is instantiated on two tracks where masking seems to be occurring, engaging the Masking button on one of the tracks will expose a drop-down menu of other tracks where the plugin is present.
Choosing one will allow control of both plugins in the same window! A graphic identifies problem areas to be addressed and a handy Inverse link switch can be used to simultaneously boost one area of the spectrum while attenuating the same area in the other track. This is a brilliant timesaver!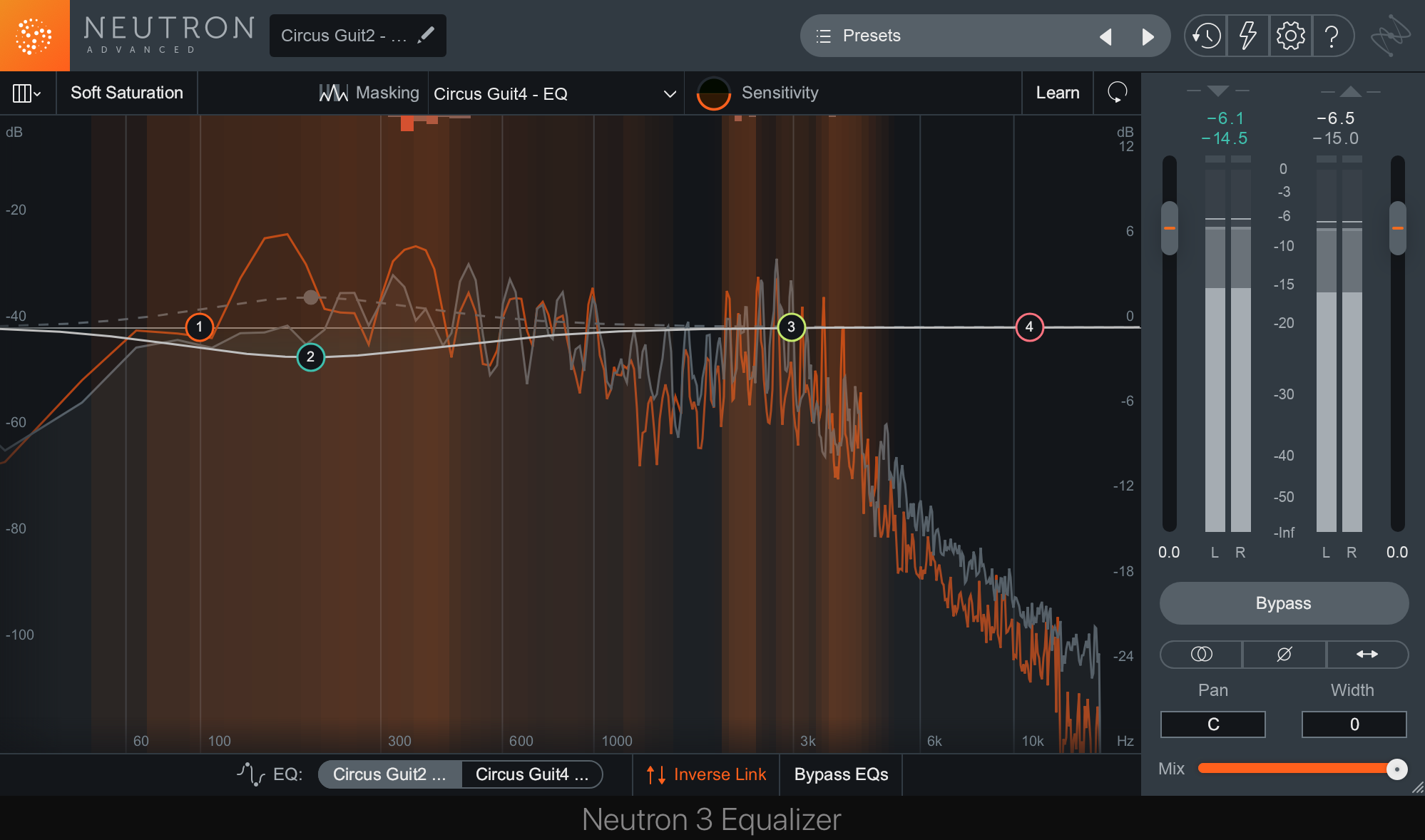 The Visual Mixer is another innovative solution by iZotope. This plugin will access Neutron Mix Tap or Relay devices or any Neutron instance placed on other tracks and allow the user to orient the sound in the stereo field, change overall level and adjust the stereo width all from within a simple XY interface.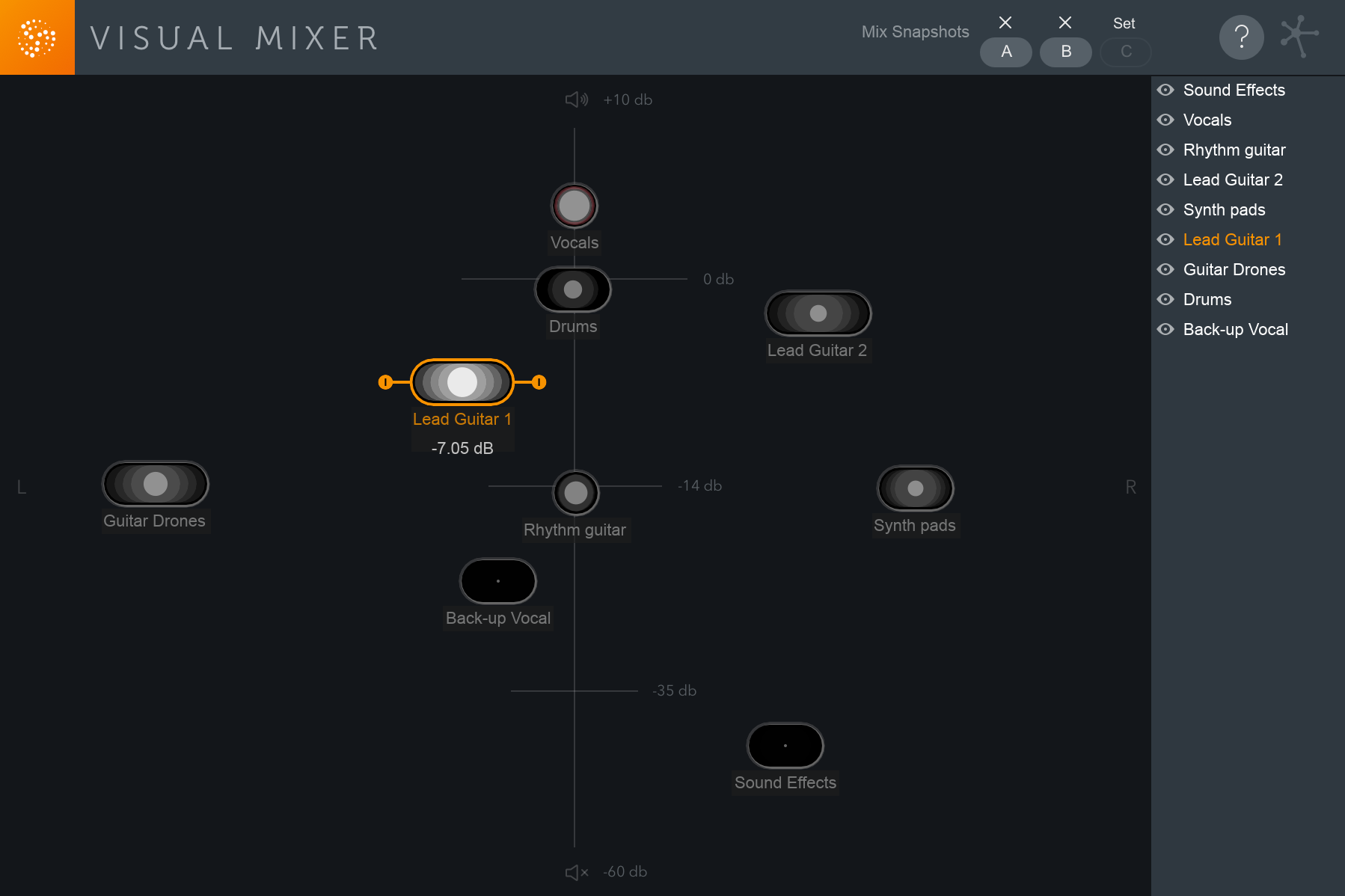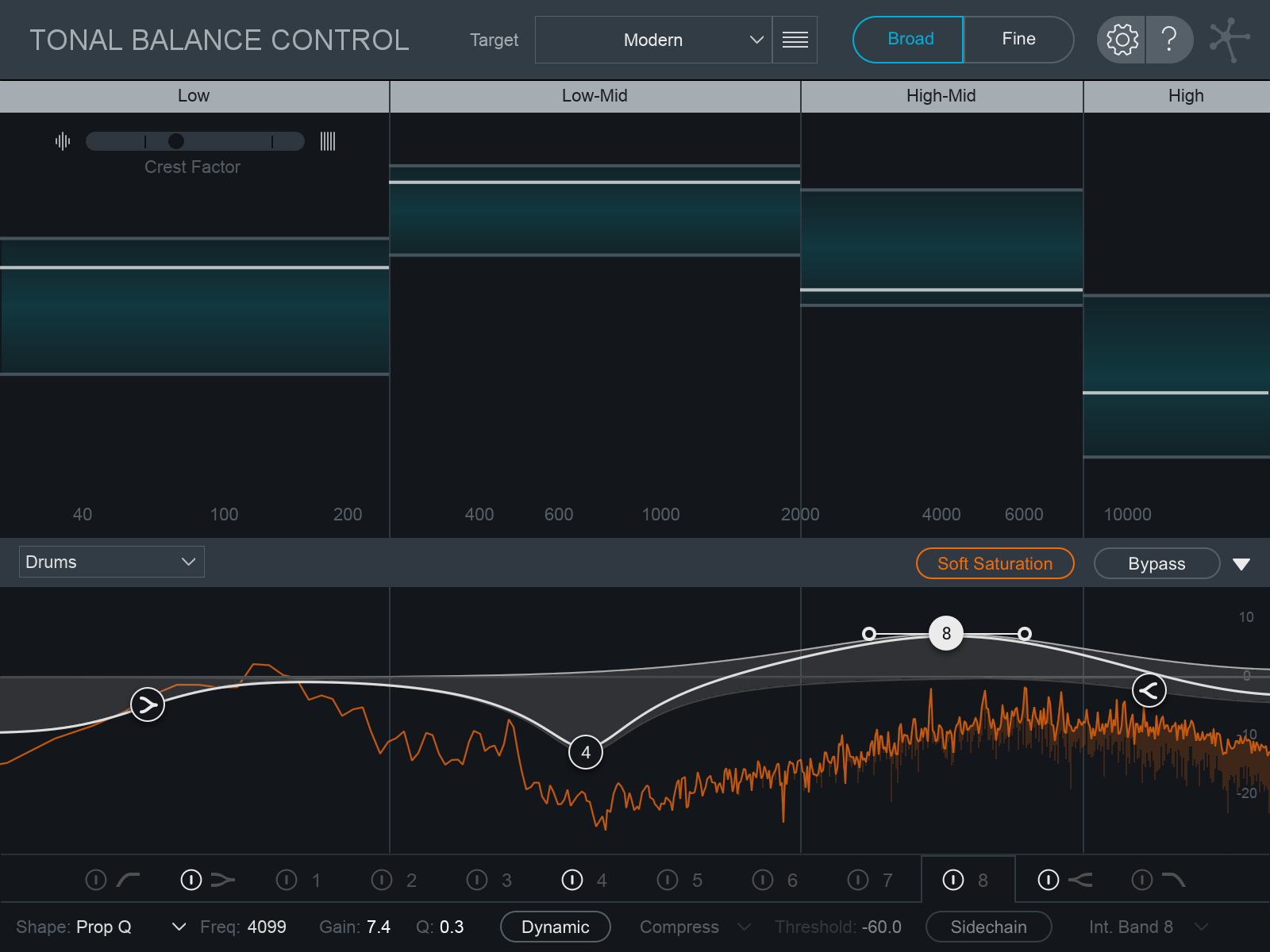 The Tonal Balance plugin allows for inter-plugin communication and control with Ozone and Neutron devices. Placed as the last plugin on the master or stereo out track, it provides visual feedback of the spectral balance of the mix as it plays within the context of various acceptable ranges.
You can view generic ranges such as Bass Heavy, Modern or Orchestral, or use a custom target curve based on the reference track of your choice. While the mix plays, you can dial up Neutron or Ozone EQs present on other tracks by choosing them from the drop-down menu, and their controls will be available in the Tonal Balance interface.
The Tonal Balance display will reflect any changes you make on a particular track. But even if you can't use this feature because you prefer to use other EQ's, the visuals can provide immediate insight into the spectral balance of your mix as related to the genre or a reference track. While this is certainly no substitute for a good set of ears, being able to compare tracks visually in terms of spectral balance is useful feedback nonetheless.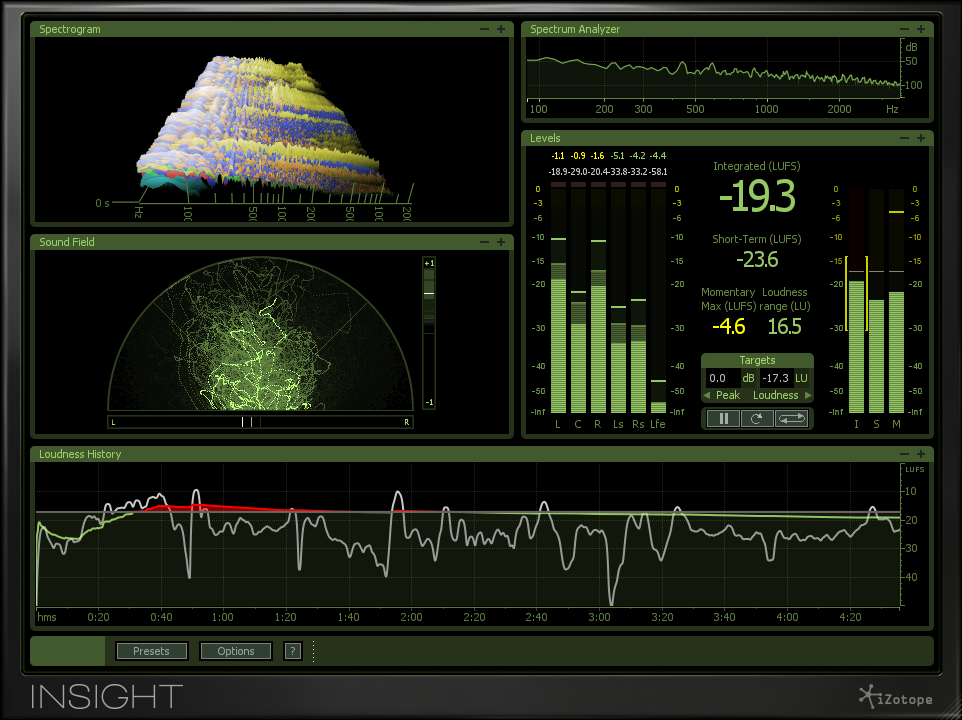 If you are at all concerned with amplitude specs, you need Insight 2. It provides you a window into all relevant specifications and amplitude standards to make sure your deliverables are healthy and consistent with industry demands no matter what the media or dissemination method.
But beyond that, the plugin offers information on spectral content, phase, sound field, and intelligibility. Installed instances of the Relay or Mix Tap plugins on other tracks will allow Insight to access and analyze those tracks in terms of how well they will be heard or understood (in terms of dialog or vocals) in hypothetical environments and noise levels.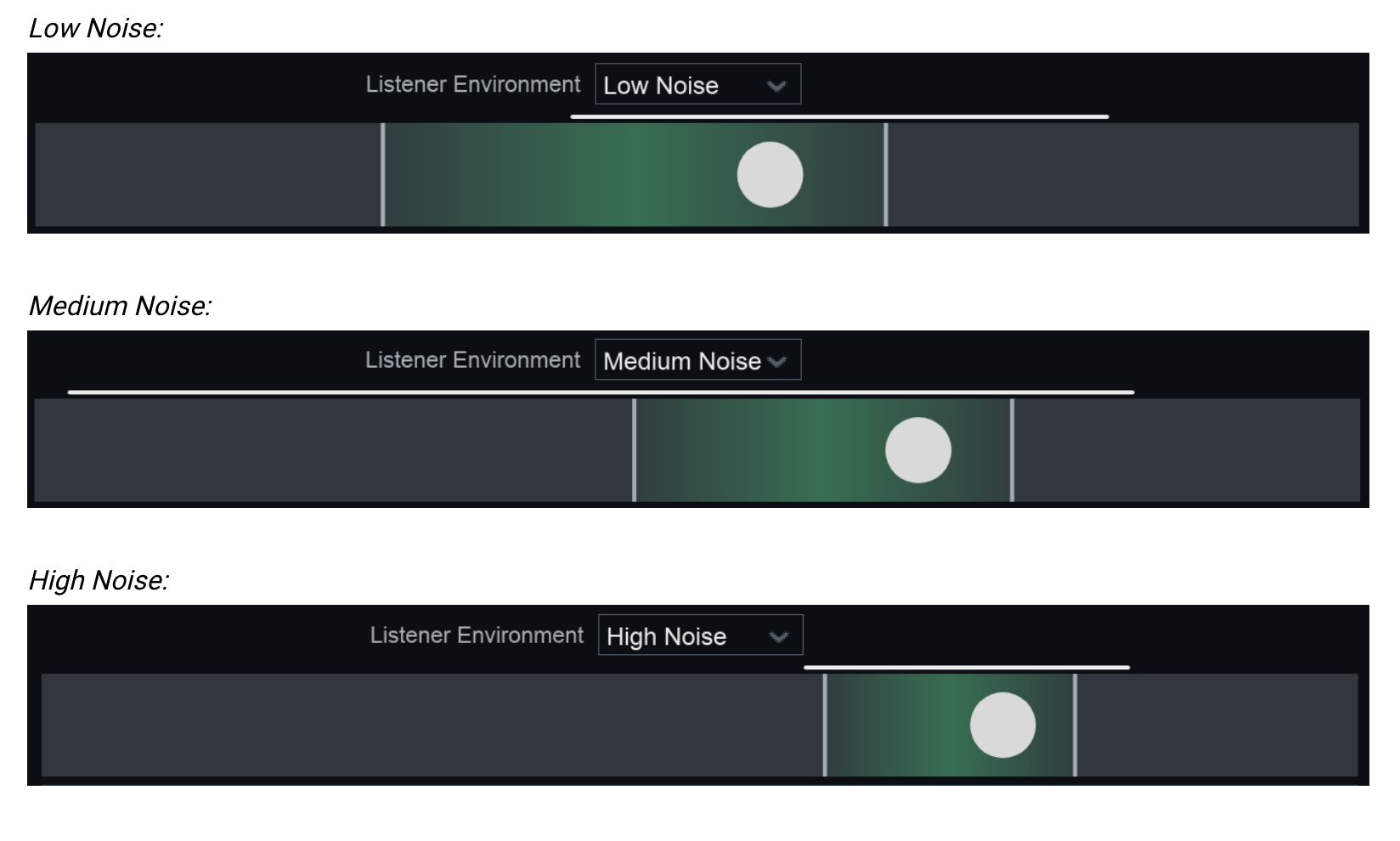 Compared to Insight, basic multimeter plugins pale in comparison. It's the only analysis plugin you'll ever need.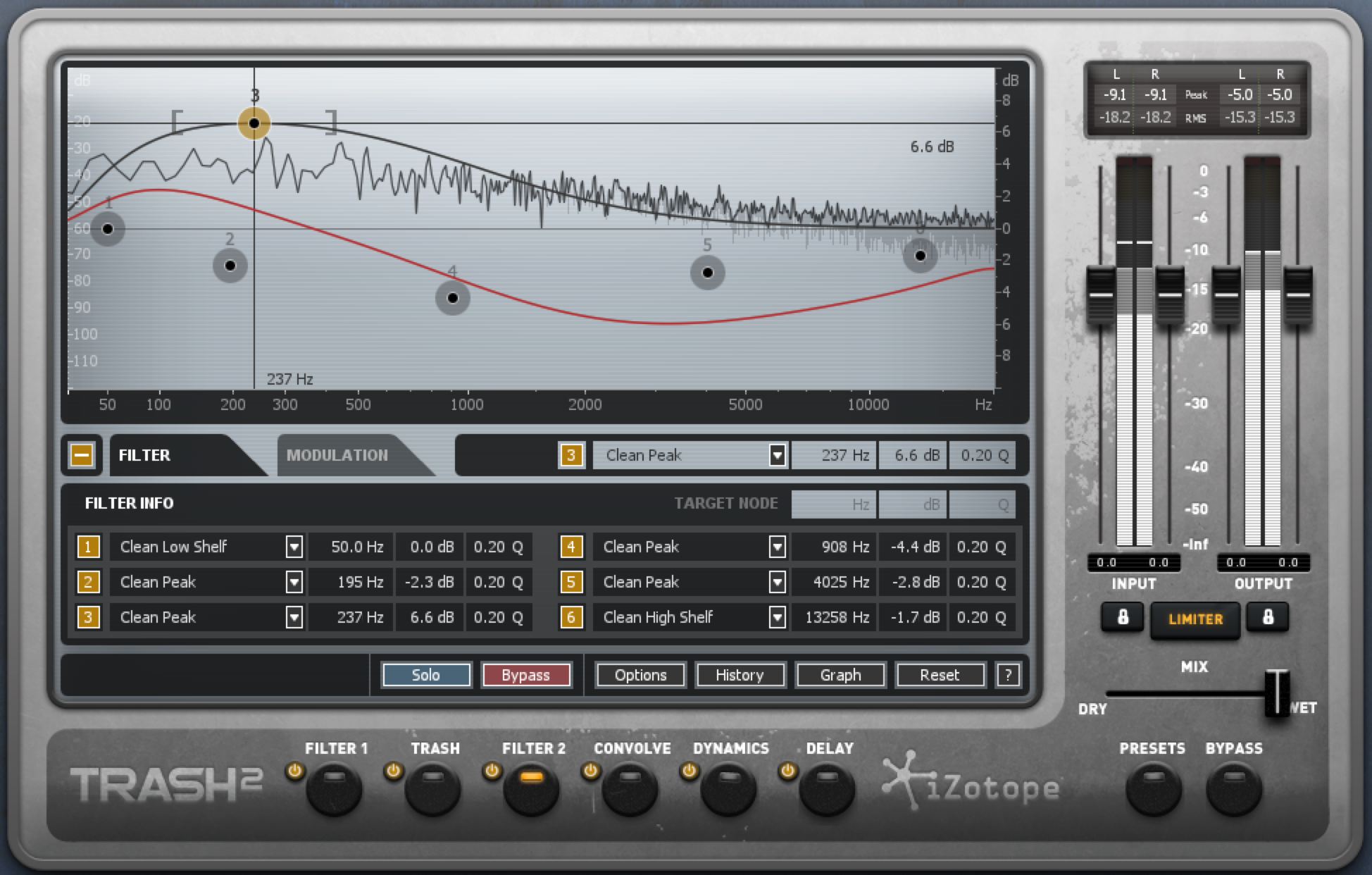 I love Trash! This beauty is a sound designer's delight, offering an infinitely configurable array of effects, filters, distortion, and an exhaustive catalog of presets that can be perfect starting points for sonic exploration.
The multi-stage filtering, convolution processing, and custom effect routing provide astonishing and unexpected results. I have found that this device is highly content-driven, in that the same settings can yield substantially different results with even subtle variations in content. I use it often in generating multiple variations from a single sample, and even re-Trashing trashed sounds can be fruitful and rewarding. If you like to experiment and get weird, try Trash 2. You will not be disappointed.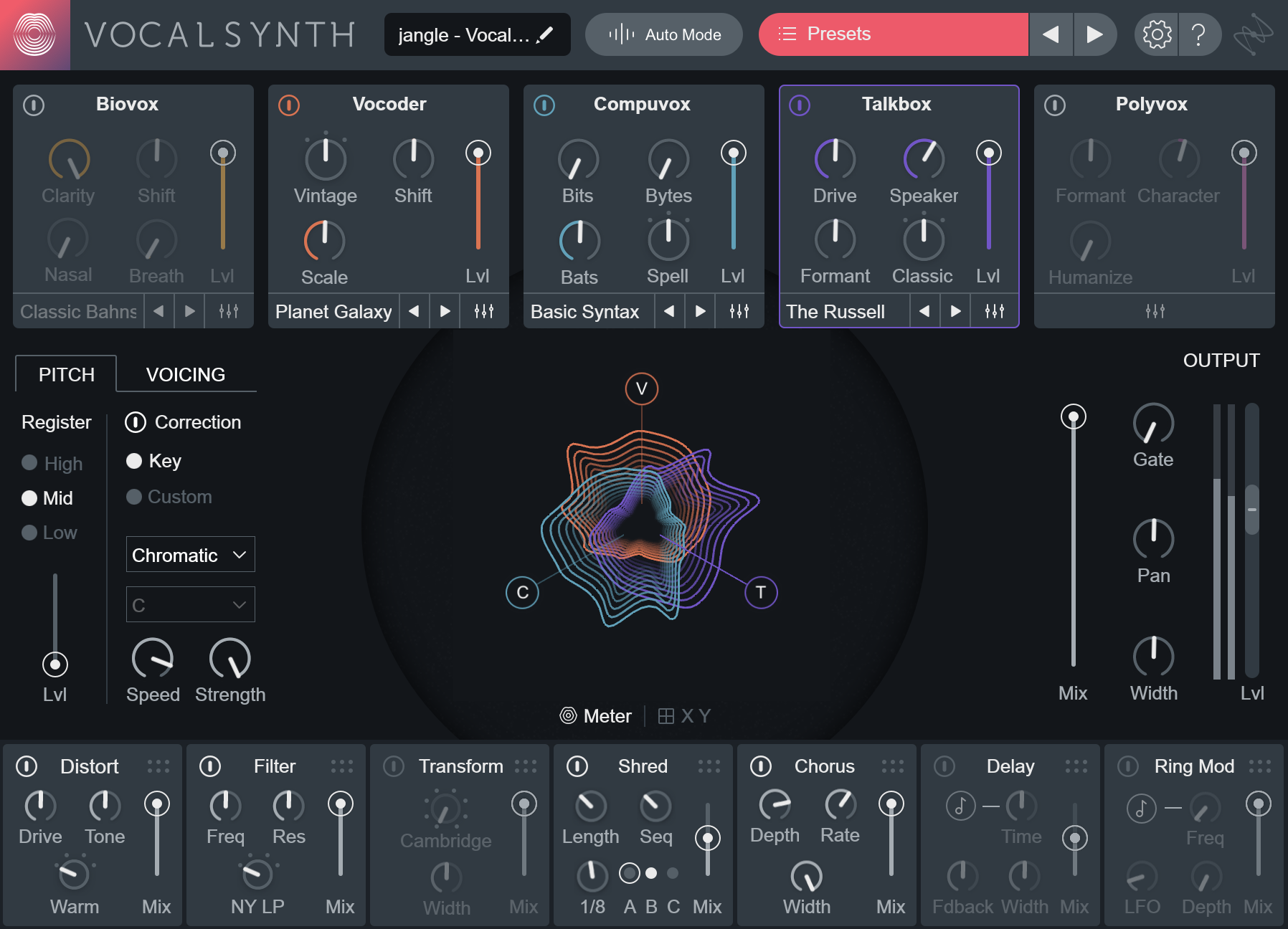 Vocal Synth 2 does some fantastic things with vocals that traditional vocoders might not accomplish. Five main vocoder-like effects can be initiated independently or in combination, and stunning graphics display your choices in a sort of multi-colored, warped vocal tract animation.
But don't be fooled by the name. Limiting your use of this device to just vocals would be a missed opportunity. In addition to the main modules, the seven onboard effects are simple but sweet. The Shred effect will appeal to the glitch-minded.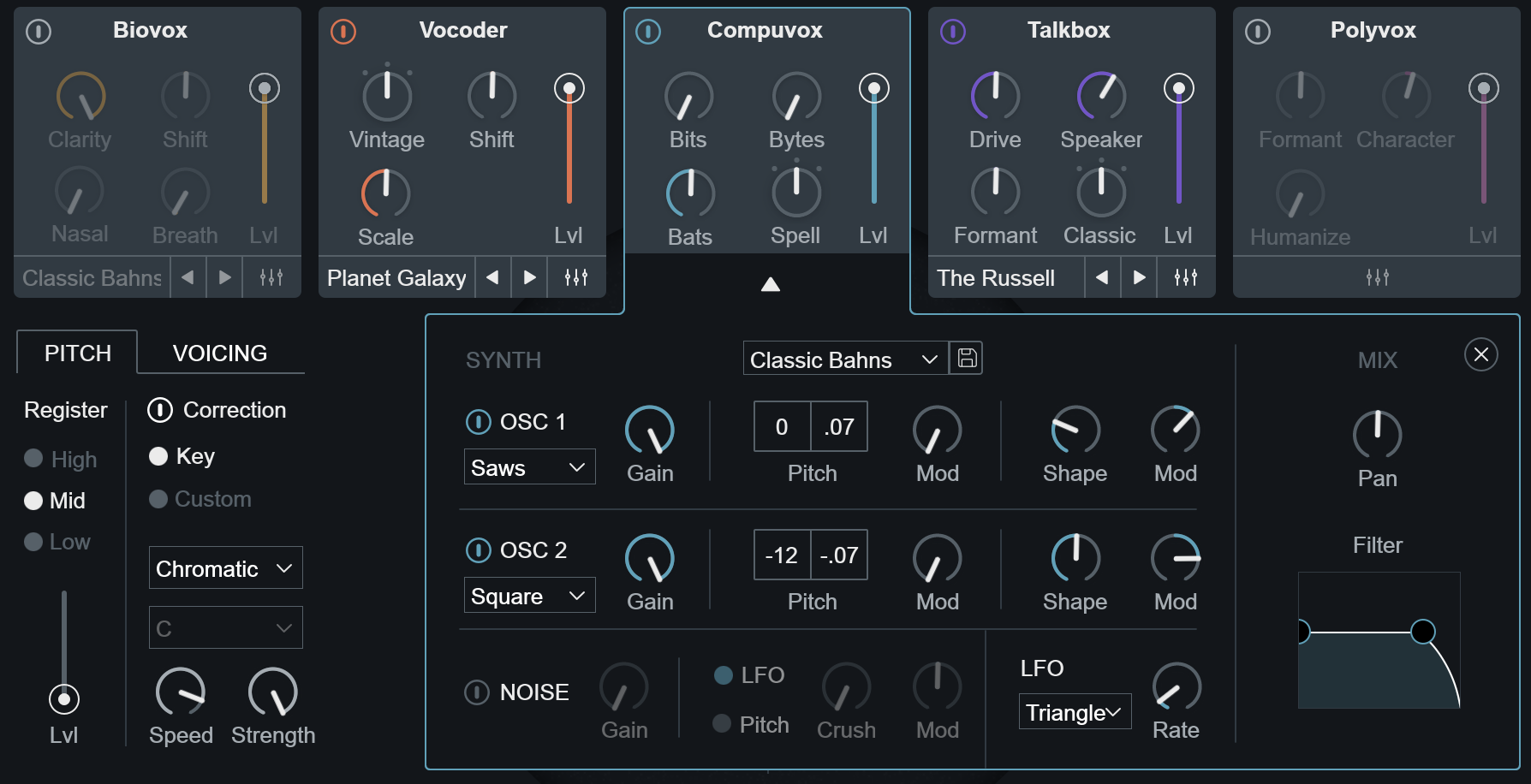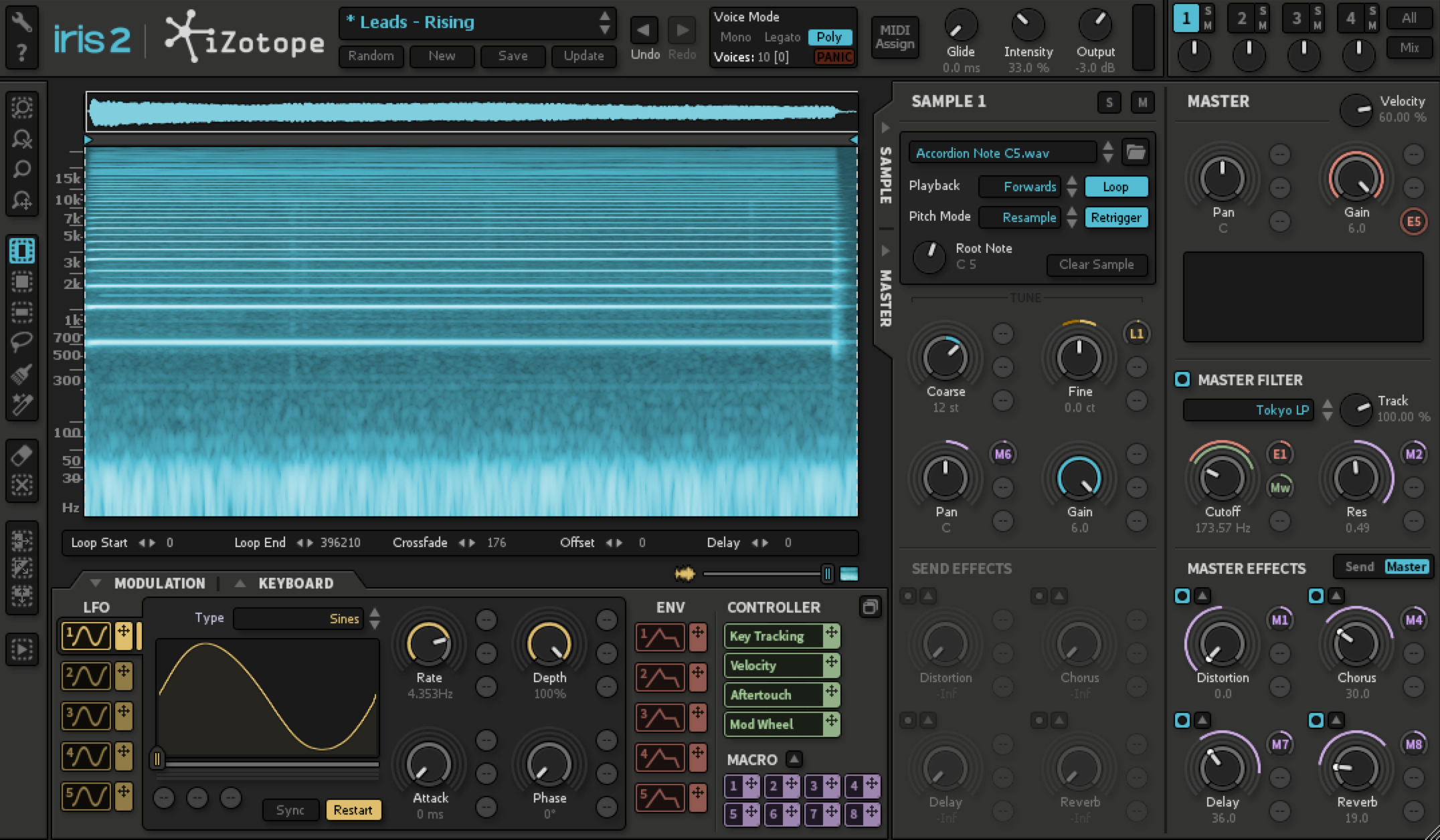 Iris 2 is one of the few virtual instruments offered by iZotope, and it takes full advantage of the companies years of R&D in implementing FFT-based algorithms. The instrument combines sample-based spectral manipulation with a large variety of oscillators, five morphable LFO's and five envelopes that can be easily mapped by dragging and dropping the target icon onto a parameter.
Likewise, eight macro controls can be configured just as easy to give immediate access to single or multiple parameters from a single knob. While other plugins have similar spectral technology, iZotope seems to have a way of making the most complex processes intuitive and user-friendly. The Spectral display has just a few controls for looping, crossfade, offset starting point, and delay onset. The drawing tools are instantly satisfying and sonically responsive. Iris is truly a pleasure to work with.
In April of 2019, iZotope acquired Exponential Audio and with it their suite of superb multi-channel reverb effects. These devices are geared toward the professional with a slew of tweakable parameters and an exhaustive number of presets. While at present, the interfaces and graphics are a bit on the clunky side, I imagine it won't be long before iZotope infuses some of their magic on the GUI designs. But thanks to Exponential Audio's founder, Michael Carnes, these devices already sound superb and are worthy of a separate article.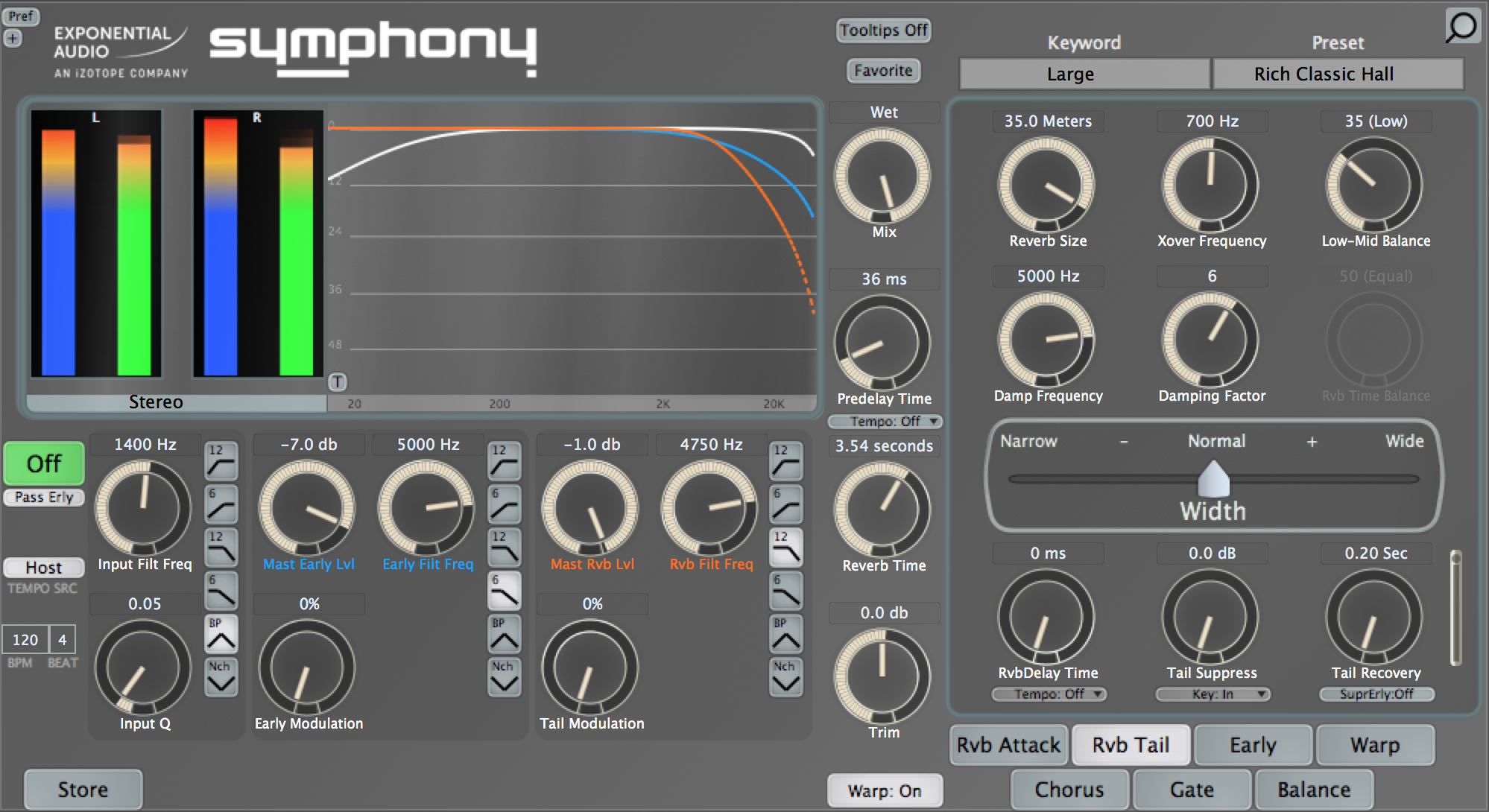 Check out the complete suite of plugins here.
I am anxious to see and hear what iZotope can do with reverb as this newest acquisition becomes integrated with the iZotope development philosophy. Some sort of intelligent reverb perhaps? More to come …
The Argument Against Intelligence
Who would argue against intelligence? Apparently, a substantial block of the US population. But snide comments aside, many scoff at the notion of artificial intelligence as applied to audio processing, mastering, etc.
The idea of relinquishing control of any aspect of the audio production process is sometimes met with distaste by professionals that have been refining their listening skills for decades. Some see it as a sort of cheating and worse, a means for up-and-coming engineers to bypass the traditional paths of skill development and training that are seen as essential. But with companies like iZotope and LANDR pushing ahead with new paradigms and intelligent approaches to sound processing, there is little doubt that the trend will continue and the technology will undoubtedly improve.
So the question is, do you want to be dragged kicking and screaming into the future, or will you embrace the inevitable and become part of the conversation? It's been said that the printing press contributed to a reduction in the capacity of human memory, and the calculator has certainly reduced our need for skills in long division. But no one would say we would better off without these technological advancements.
I am admittedly a technology junkie and voraciously explore new tools and ideas with hopeful optimism. Perhaps my approach is Pollyannaish, but I prefer wide-eyed excitement to tainted jadedness when I'm exploring sound, which is just plain magical to begin with.
---
Check out my other articles, reviews and interviews
Follow me on Twitter / Instagram / YouTube