New Plugins from Isotonik Studios & Glitchmachines
Article Content
The relentless frequency of new software releases can be dizzying at times. Below are a couple of inexpensive plugins that may have slipped past your radar that you should know about.
1. Control Pack
Control Pack by NOISS COKO is a collection released by Isotonik Studios that includes three useful Max for Live devices that generate and/or route CC and Pitch Bend data to external hardware or internally to instruments or effects in an Ableton session.
CC Manager is a routing and control device that allows access and manipulation of up to 18 continuous controllers plus pitch bend.

CC Random generates three flavors of randomness:
Drunk — a step-wise style random generator that avoids large jumps and consecutive repetitions
Any — allows repetitions and chooses randomly from the range of choices
Other — chooses randomly from the range of choices without repetitions
It allows for up to eight value choices which can be mapped to a minimum and maximum output value with a synced or free rate, or track mode in which note-on messages trigger each stage. There is also a Morph mode that creates smooth transitions between values.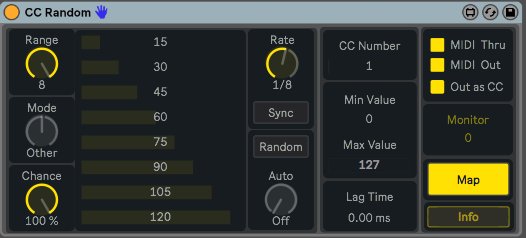 Random is the Audio version of CC Random.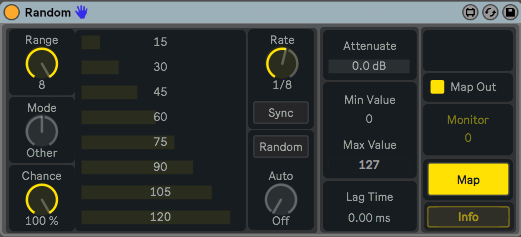 At first glance these devices might seem a bit simple and not particularly useful. But don't be fooled by their lack of bravado. Sometimes a touch of controlled randomness and subtle variation can make a world of difference. This trio is perfect for sending CC data or audio out to a modular rig, hardware synth or anywhere in the session. True to the austere Ableton aesthetic, no bells or whistles here, just data. Definitely worth the modest price of $28.
2. Palindrome
If you're a glitch fiend, you need to check out Palindrome from Glitchmachines, a plugin (AU/VST) by developers Ivo Ivanov and Thomas Hennebert.
This thing is loads of fun and capable of juicy, crackly, noisy, loopy, unpredictable mayhem. The interface displays four granular samplers and you can load audio files that are included with the plugin or from your own library. As described by the developers, "Palindrome is a granular morph plotting sampler geared toward electronic music production and experimental sound design."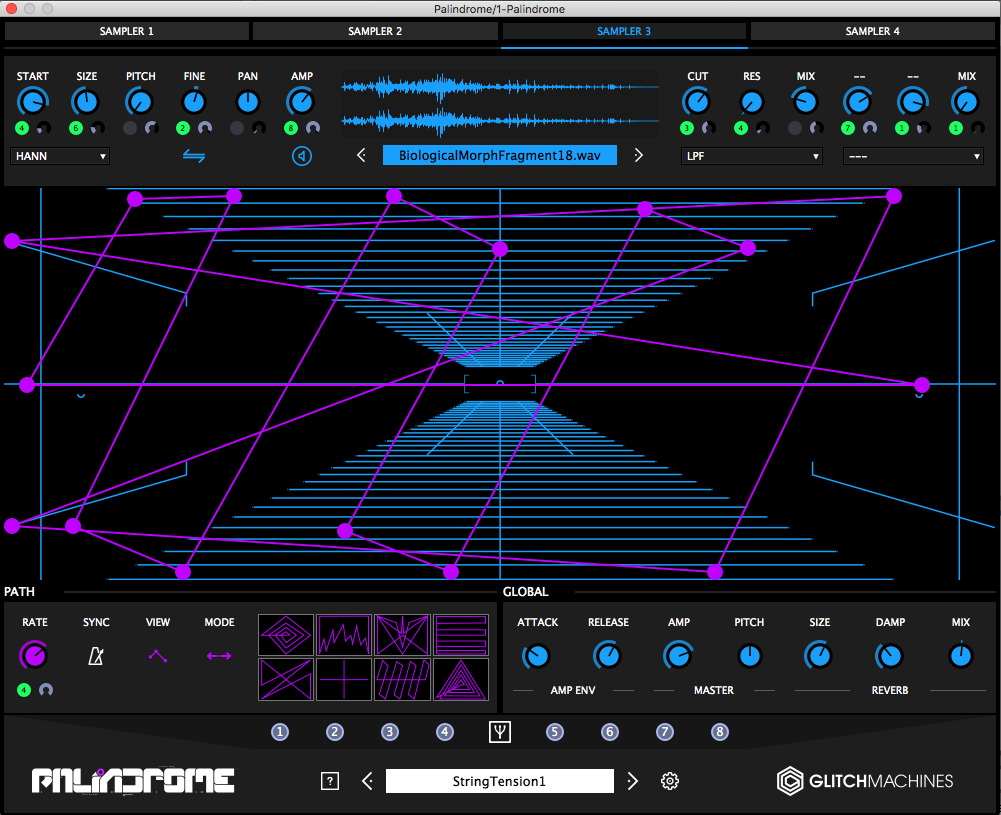 Included are:
Four granular samplers
Morph-plotting system
Eight multi-breakpoint modulation envelopes
Dual effects processors per sampler
Shape presets
Four-note polyphony
Deep randomization system
Global reverb
1.4GB sample library
Numerous factory presets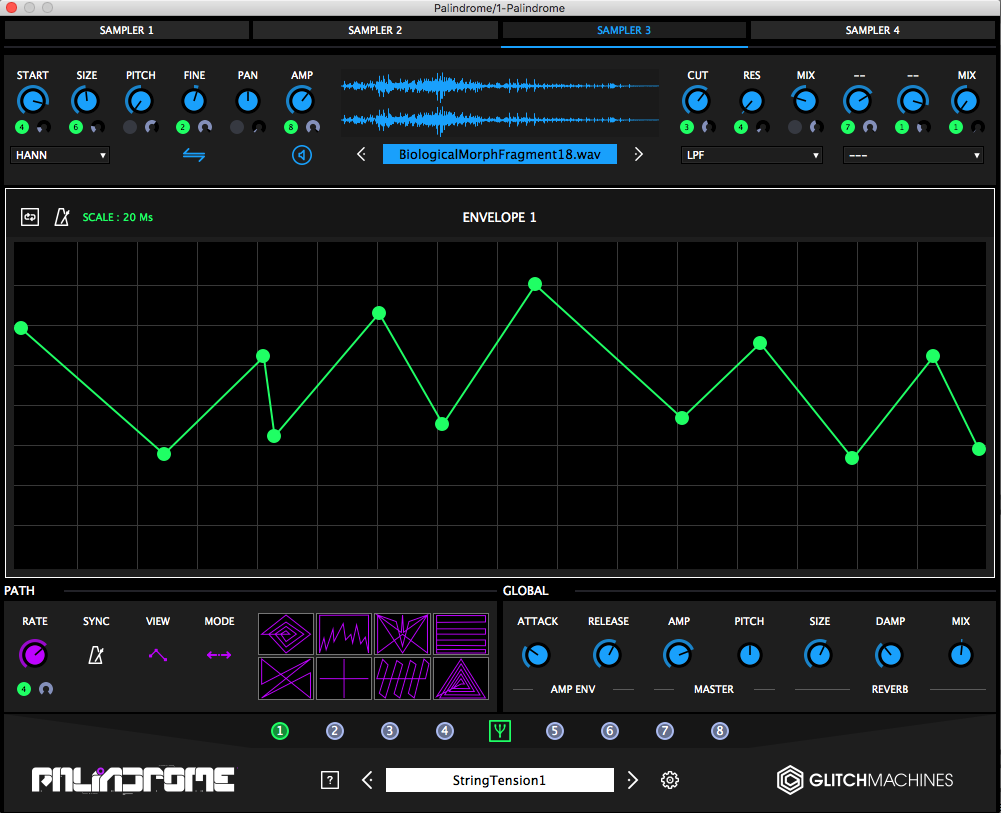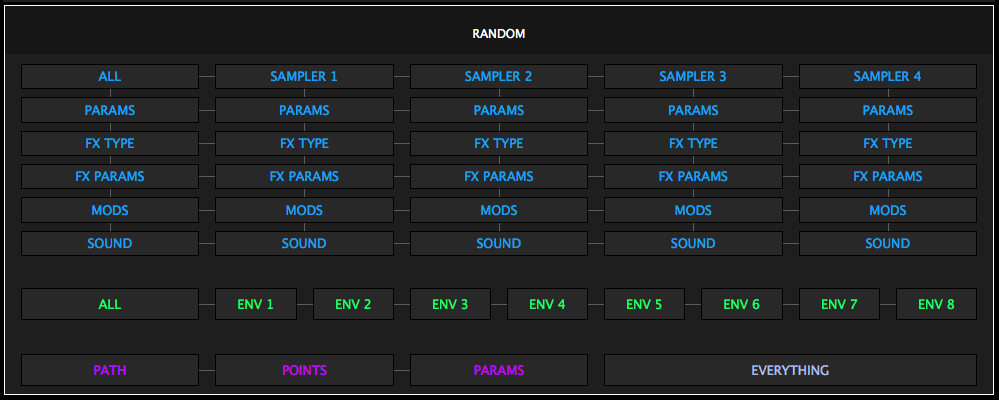 After digging in a bit I found the interface a bit quirky at times, but it was never at the expense of the sonic result. The extensive random parameter section is a welcome feature that opens the door to serendipitous discoveries for those willing to experiment.
At just $69, Palindrome is a must have for the adventurous sonic explorer.
---
Check out my other articles, reviews, interviews and my video tutorial series, Synthesis 101 available exclusively on The Pro Audio Files.
Twitter: @PMantione
Instagram: philipmantione