Review: Sensel Morph
Article Content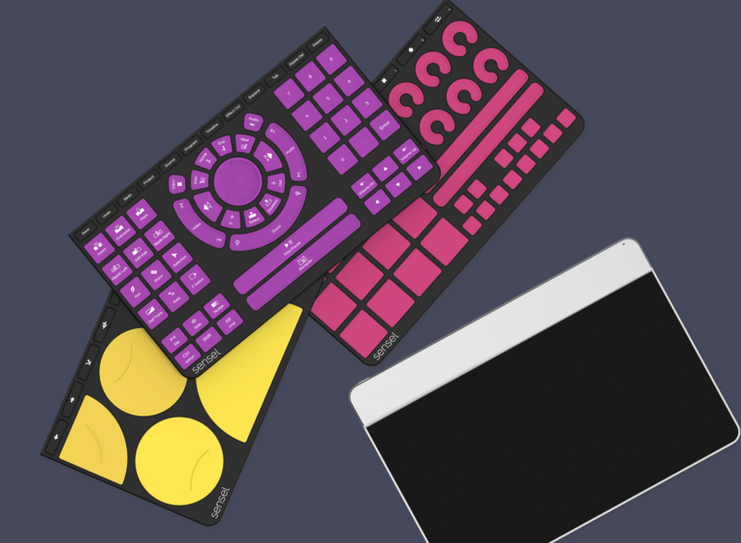 The word "innovative" gets thrown around a lot in the technology-driven age of one-upmanship we find ourselves. Every new feature is billed as ground-breaking and unique. But often what we find are reiterations of ideas that have been rebranded or superficially altered and presented as new. That is not to dismiss some of the truly innovative software being developed, especially in the area of artificial intelligence. But hardware innovation has not been as forthcoming as it has in software development. This is undoubtedly due to the significantly higher costs involved in bringing a hardware product to market.
But there are exceptions. The MPE (MIDI Polyphonic Expression) protocol as part of the newly released MIDI 2.0 spec has spurred significant re-thinking in MIDI controller development. One notable entry has been the Roli Block modular system which I wrote about last May. Another is the Sensel Morph, a chameleon-like MIDI controller that can change functionality by simply changing the user overlay. You can go from a standard piano keyboard to a drum pad to traditional pad/controller layout and even a QWERTY Keyboard in seconds. The new Buchla Thunder overlay is the latest addition with more to come.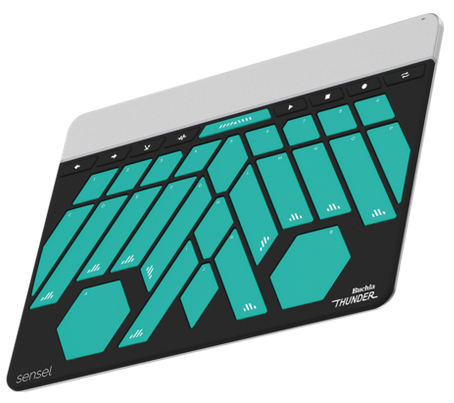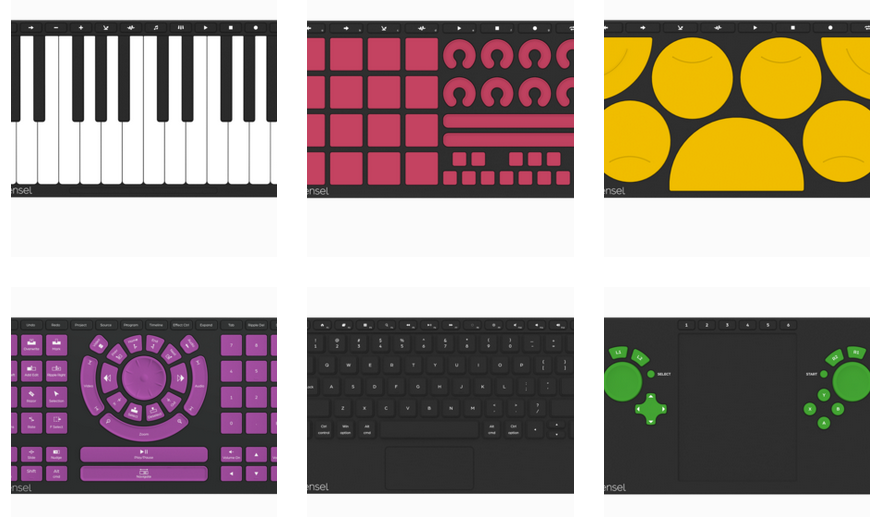 The build is solid and beefy, yet ultra-thin. The overlays are rubberized and extremely touch responsive. The developers claim the device has a sensitivity range, "to detect touch as light as 1g up to as heavy as 5kg."
The company has set its goals high, stating that: "Sensel's mission is to build the next wave of touch technologies that will empower users, disrupt industries, and revolutionize interaction with the digital world."
Below are features/benefits from the product page:
FEATURES
Unprecedented Sensitivity
Cost-effective
Production Ready
Ultra-thin
Easy to Integrate
BENEFITS
Works in all conditions
Senses any object
Enables new form factors
Accelerates development time
Improves human interaction
The field of haptics "is the emerging area of research which focuses on the study and design of devices and systems that can elicit, enhance, or influence the emotional state of a human by means of the sense of touch." (source)
The Force touch sensitivity of the Sensel and the associated capabilities of MPE are driven by haptic research, a field that is expanding rapidly along with other technologies that aim to integrate human expression with computer-based creation in many areas.
"MIDI Polyphonic Expression (MPE) gives each finger control over pitch, timbre, volume, and more. With software such as Bitwig Studio, Analog Damage Quanta, ROLI Equator, Apple's Logic Pro X and Garageband, MPE lets you discover playable sound design."
In addition to music production, the Sensel is equally capable as a game controller, video editing surface, or digital drawing and painting surface. The Innovator's Overlay allows for custom programming and layout, providing a blank transparent "tray that can contain your custom design." Or you can simply use the device without any overlay and activate the sensors directly.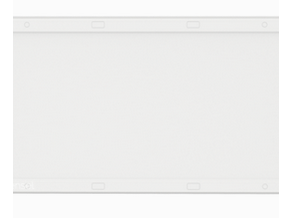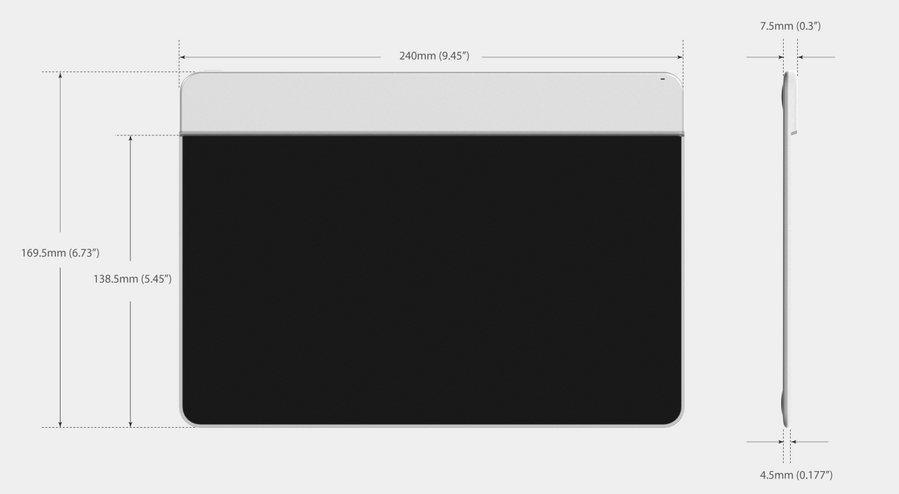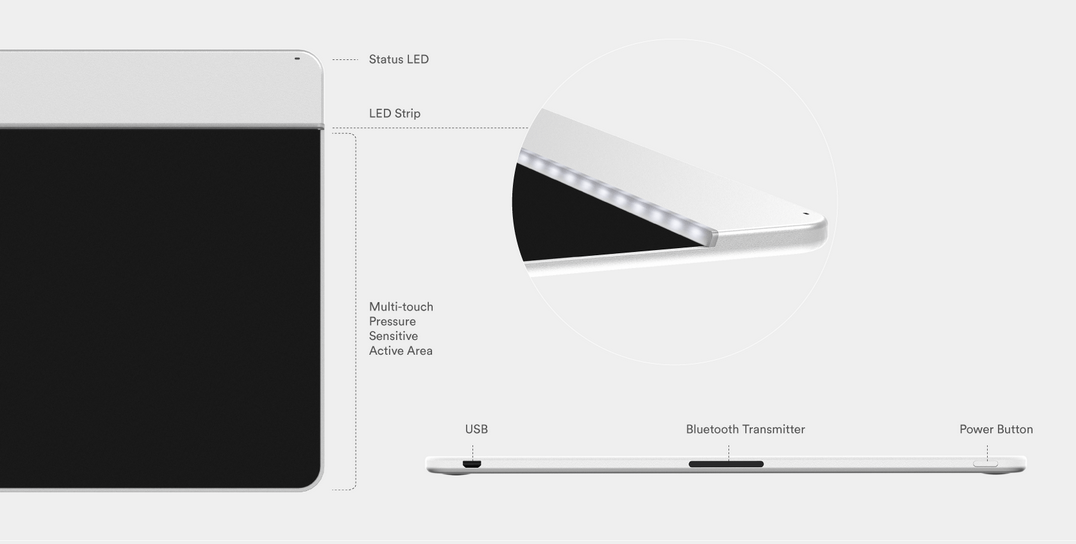 The device comes with configuration software so you can easily program the various controller overlays as you see fit. With the 14bit CC values now possible with MPE, you can create a remarkably responsive instrument further blurring the line between human and machine. You can set the note number, CC number, range, channel, force threshold and pressure. Global controls can be programmed as well such as scene changes and transport controls.
The Visualizer window gives real-time visual feedback of touch position and pressure level, which is fun to play with even if you don't need it.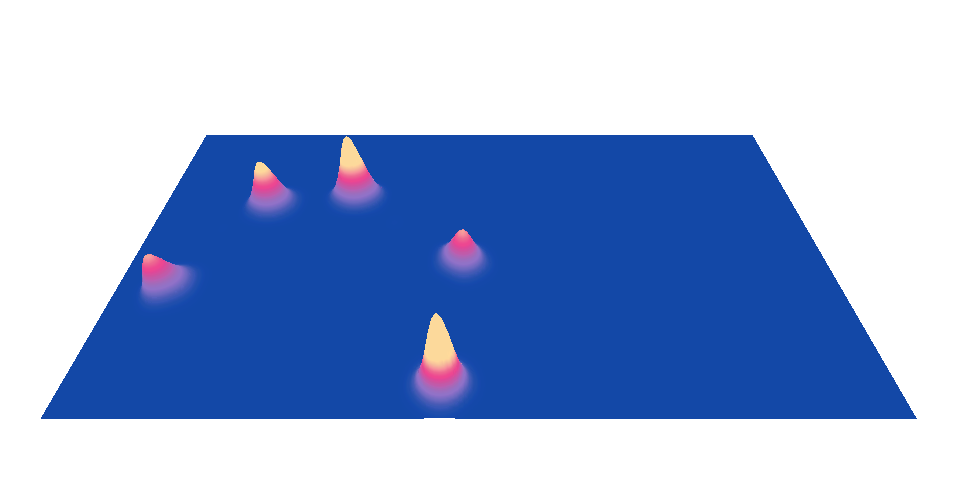 The Sensel Morph is a responsive device that takes full advantage of the new MPE protocol for MIDI 2.0. Aside from the available user overlays, the customizable surface leaves room for creating your own controller, designed to suit your specific needs. It is incredibly small and thin, but with a road-ready build. It is ideal for those that want to keep their rig small and travel-friendly. You can essentially carry a half a dozen controllers in the space of one. Oh, and did I mention it's wireless Bluetooth capable as well?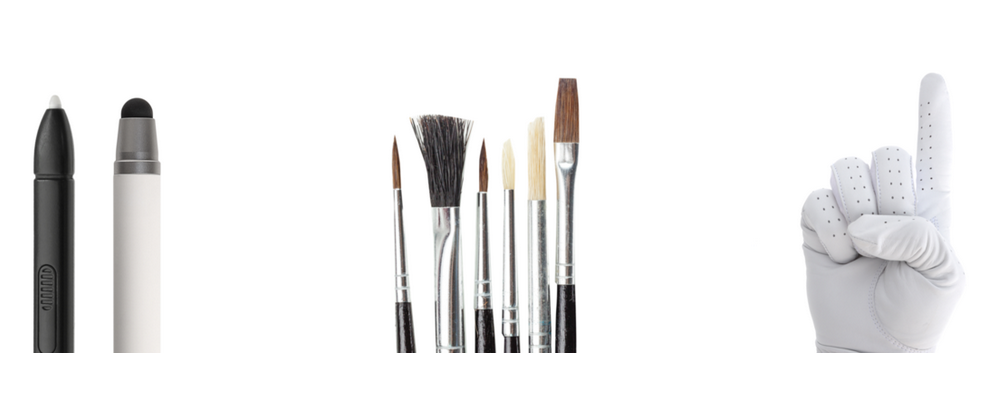 If there is one negative regarding the Sensel Morph, it would have to be availability. You can of course purchase from the developer directly, which is usually my preferred method. But this sort of device really needs to be touched to be believed. Were it not for my experience with the product at NAMM, I would probably not have investigated any further. Hopefully, it will be accessible at local retailers soon. While mega stores like Guitar Center may not have the vision to promote the device, I'm sure that boutique and specialty shops like Perfect Circuit and NoiseBug in the Los Angeles area will find a willing market.
Unit Price: $249 with one overlay
Additional Overlays: $35 to $59
Music Maker's Bundle: $279 with three overlays
---
Check out my other articles, reviews, interviews and my video tutorial series, Synthesis 101 available exclusively on The Pro Audio Files.
Follow me on Twitter: @PMantione
Instagram: philipmantione