13 of the Best Creative Pitch-Shifting Plugins
Article Content
Pitch-shifting plugins come with a wide array of feature sets and capabilities. They can be a great method for creating subtle harmonic variety as well as more aggressive forms of processing. This article will highlight a few plugins that run the gamut from simple to feature-packed with tons of modulation possibilities.
It should be noted that pitch correction plugins such as Melodyne (Celemony) or Auto-tune (Antares) have not been included here, because those products are largely about correcting vocal inconsistencies with subtle or not-so-subtle pitch quantizing. What has become known as the Cher effect due to her song "Believe" is something heard everywhere now. That style of abrupt auto-tuning is anything but transparent. Curiously, the producers originally attributed the effect to a vocoding process so as not to reveal their "trade secret." Read this historical footnote embedded in this Sound on Sound article from 1999.
"Cher's "Believe" (December 1998) was the first commercial recording to feature the audible side-effects of Antares Auto‑Tune software used as a deliberate creative effect. The (now) highly recognizable tonal mangling occurs when the pitch correction speed is set too fast for the audio that it is processing, and it became one of the most over-used production effects of the following years.

In February 1999, when this Sound On Sound article was published, the producers of this recording were apparently so keen to maintain their "trade secret" process that they were willing to attribute the effect to the (then) recently-released Digitech Talker vocoder pedal. As most people are now all‑too familiar with the "Cher effect," as it has become known, we have maintained the article in its original form as an interesting historical footnote." (Matt Bell) (source).
But they couldn't keep that secret for long and now the Cher effect is a recognizable cliché or an expected/accepted part of the musical language in certain genres, depending on your perspective.
If you are looking for precise vocal pitch correction, whether blatant or transparent, those products by Celemony (Melodyne) and Antares (Auto-tune) have set the standard. But if you want to explore software that leans more towards creative pitch-shifting methods for manipulating literally any melodic source, read on.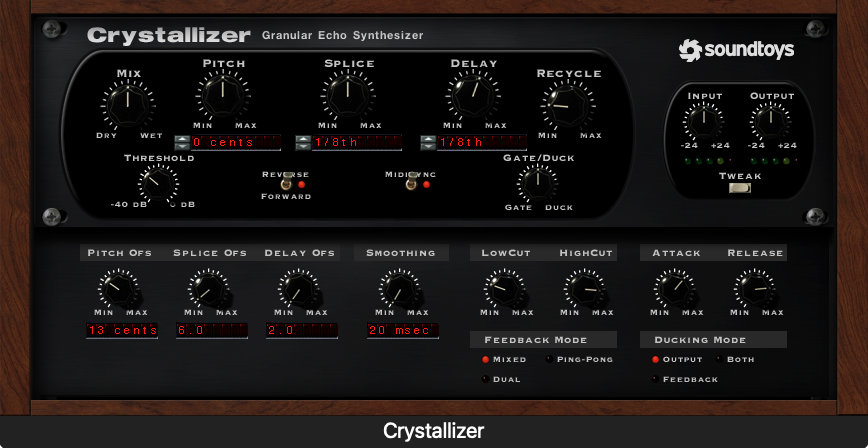 This staple in the Soundtoys arsenal takes a granular approach to alter pitch for creative effect. It includes delay, filtering and pitch-shifting (plus or minus 3 octaves) with fine-tuning by cents. Note: each 1/2 step = 100 cents. Browsing through the presets reveals everything from chordal harmonization settings to bizarre and unexpected textures.
Also check out Little Alter Boy, which has a deceptively simple but powerful interface that includes formant controls that can be linked to pitch and three progressively aggressive modes: transpose, quantize and robot.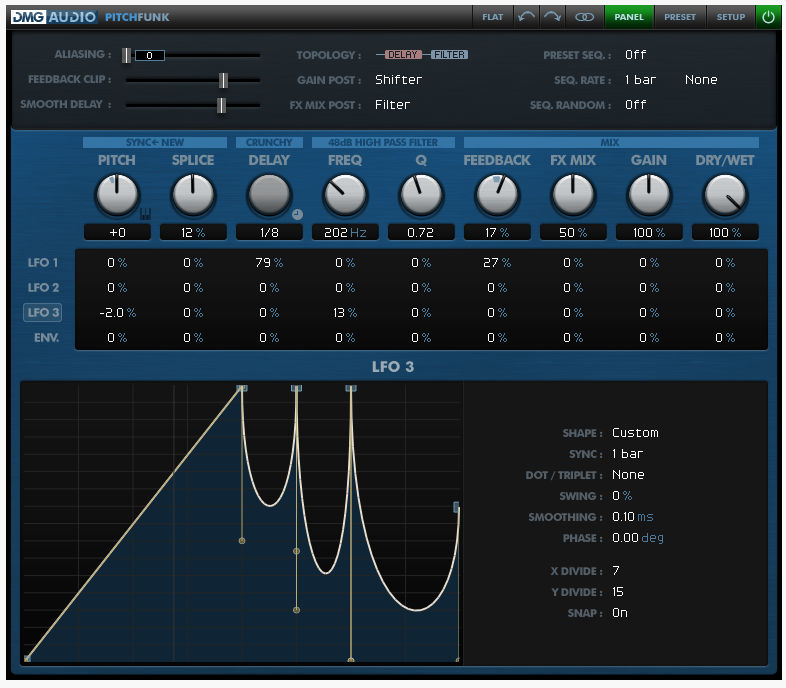 This product by DMG Audio, the creators of the coveted mastering limiter Limitless, among other great plugins, is a pitch-shifter that thrives on modulation with 3 LFOs, an envelope and onboard filtering & delay. It also works natively with ODDSound's MTS-ESP plugin for microtonal contexts.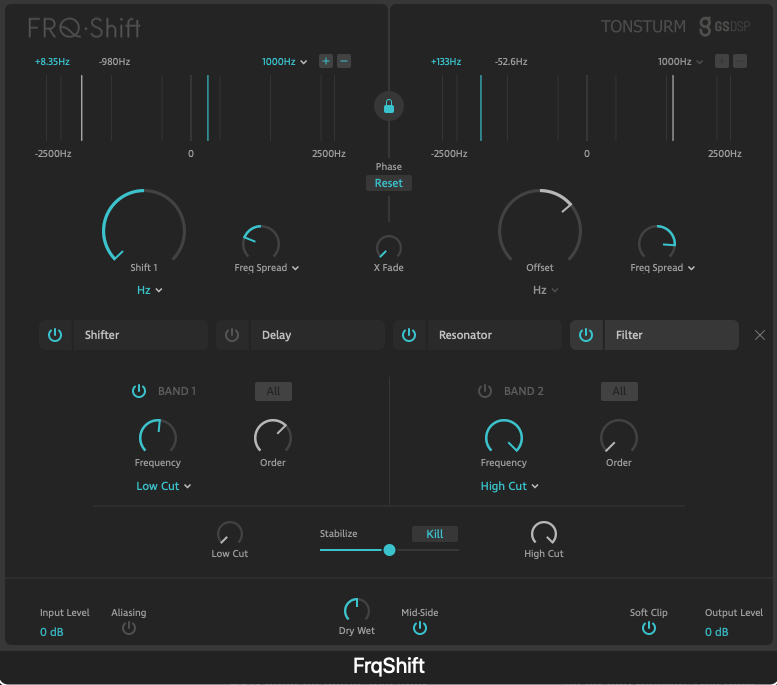 As the name implies, this plugin is more aptly described as a frequency shifter, since parameters are designed to explore frequencies as opposed to notes or pitches. There are two frequency shifting engines that can generate subtle stereo enhancement, weird atmospheric textures and everything in between.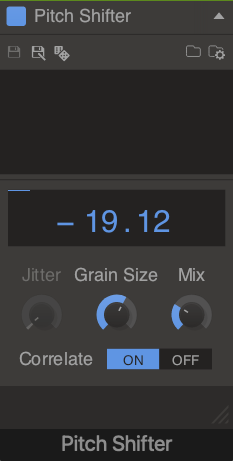 Don't let the austere interface of Pitch Shifter from Kilohearts fool you. This little bad boy is a capable granular-based pitch manipulator with a randomize button guaranteed to provide hours of enjoyment.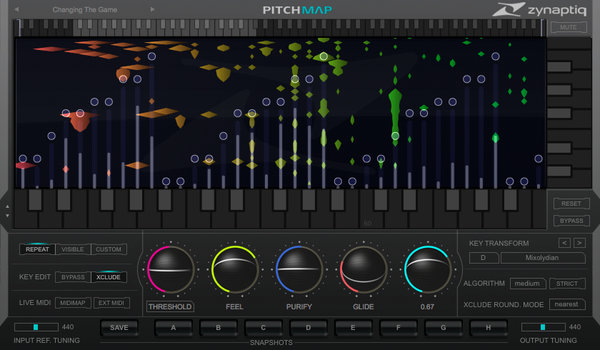 This incredible device produces effects you could not even imagine. As the developer states, it allows for "processing the pitch of individual sounds within mixed signals in real-time. It lets you change the melodies and harmonies of any recording by simply playing your own on a MIDI keyboard or creating a pitch map using our stream-lined GUI, and optionally corrects any tuning issues at the same time."
Pitchmap, like many of Zynatiq's products, is geared towards sound design and sonic experimentation, and the GUI is unusually stunning. It is simply fun to use at every level!
This plugin has a treasure trove of vocal processing and pitch-shifting algorithms that can be successfully applied to any source. In addition, there is a robust collection of audio processing modules that can be custom routed. The interface is intuitive and encourages experimentation.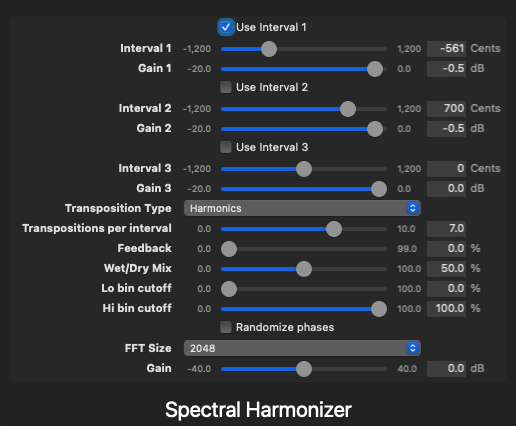 This plugin is part of the shareware suite from Michael Norris that uses real-time spectral processing for a variety of extremely effective plugins. The interfaces are comprised of the bare-bones default controls for the Mac. You won't find any fancy visuals here, but toying with the generic sliders and menus are well-worth it, considering the sonic results. The whole suite should definitely be explored. And if you like the stuff, be sure to throw him a few bucks in appreciation.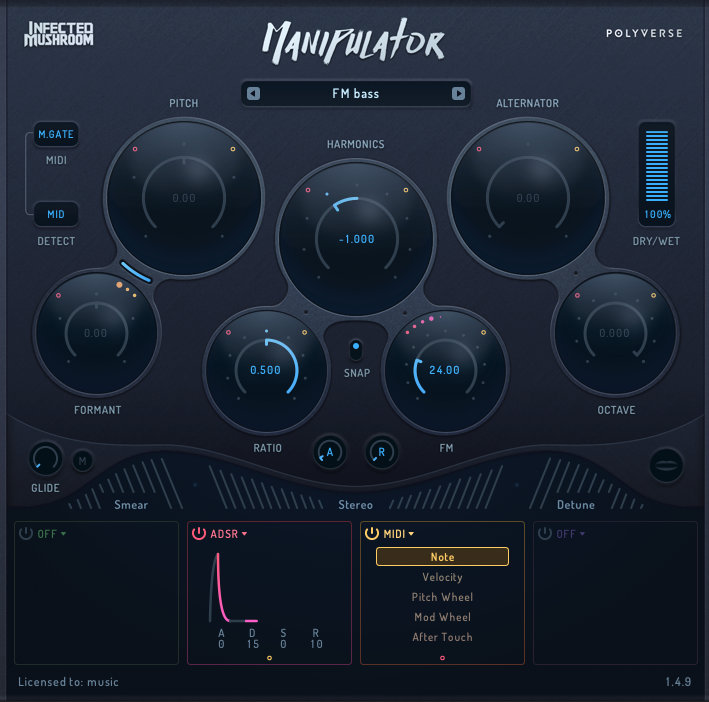 This is one of my new favorite mangling plugins. It can be loaded as a normal audio plugin on an audio or instrument track, or you can use it like a vocoder as an instrument with a side-chained audio input. The single-page interface gives you everything you need to generate granular textures with seven main controls: pitch, harmonics, alternator (pitch-shift range), formant, ratio, FM and octave. At the bottom are "metaknobs" — four user-defined modulation sources. The graphics are brilliant and intuitive. You can instantly start creating juicy and unusual timbres seconds after your first launch. But there is also a decent set of presets categorized as subtle, morphs, rhythmic, FX and MIDI. When used as an instrument with side-chained audio it supports up to 4 voice polyphony. If you are looking to transform, mutate, morph, mutilate, mangle or sonically disfigure a vocal or literally any other audio input, the Manipulator will do the job!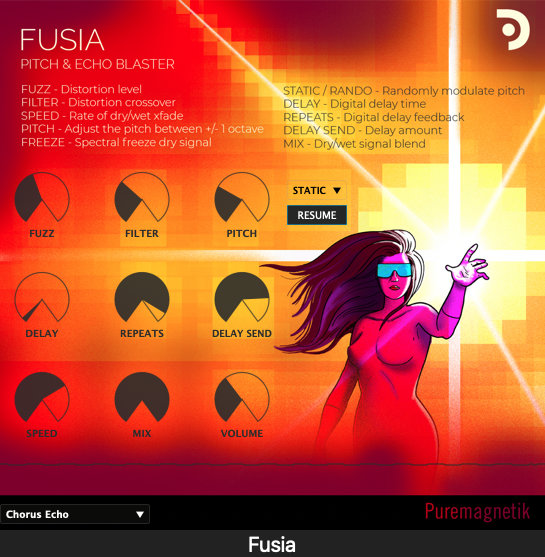 Fusia is one of the best $20 plugins you can find and another jewel from Puremagnetik. The company offers a great collection of low-cost and free spectral and granular-based processing devices with simple and intuitive interfaces. Fusia is a pitch-shifting plugin that can create chaotic textures and surprising results with just a few twists of one of the nine control parameters. One of the most satisfying features is the spectral freeze button which can generate sparkling drones that will shimmer on indefinitely. The comic book aesthetics of these plugs is an indication of the playful approach of the developers, emphasizing experimentation and exploration.

For Ableton Live users, this Max for Live device offers FFT and granular modes to manipulate pitch and filtering via a fun little spectral interface that allows you to draw a cursor path right in the display. Drag and drop a sample and use the drawing tools to create a custom path. It's a great tool for generating textural loops from any audio file. For the price of a sandwich and a cup of coffee, this thing is a steal! Check out other sonic and visual lunacy by Dillon Bastan at his website.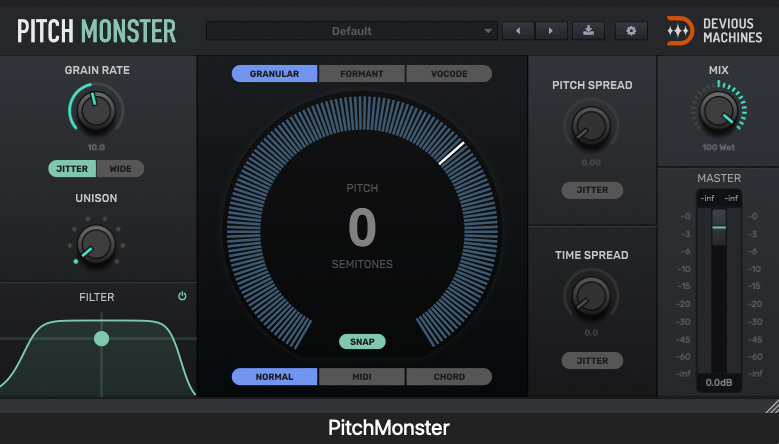 This beast has three main modes: granular, formant and vocode — giving the user a choice of algorithms that can be auditioned on the fly. For vocals, input modes are available based on the range of the vocalist for optimal performance. There is a convenient onboard filter and some nice jitter effects. The chord setting is particularly satisfying and intuitive for making customized presets. I suggest exploring the SFX category in the preset library if you need a unique texture.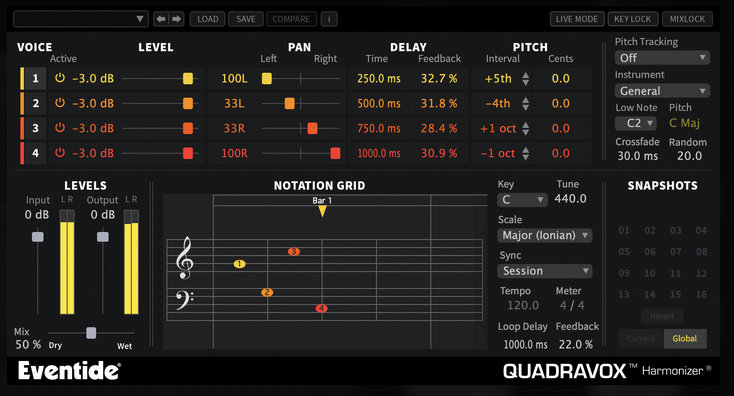 This plugin was offered free for a short time by Eventide just before it released the Octavox with 8 voices instead of 4. Both are designed as diatonic pitch-shifters for generating harmonies from a single voice or audio input. Each voice can be independently delayed and panned, and tuning can be adjusted to a tenth of a cent. The notation grid is a convenient way to both visualize and edit the delays and pitch of each voice. You can also scale quantize the output which is indicated with traditional key signatures in the notation grid.
Eventide is well-known for its hardware-based harmonizers and pedals, and the H9 series exploits that expertise in the software realm. Be sure to check the software emulations of the H910 Harmonizer and the effects-rich H949 Harmonizer as well.

Arguably, the most powerful feature of the MIDI 2.0 spec (released in 2018) is MPE or MIDI Polyphonic Expression. This allows for each note being played to have independent pitch bend data associated with it. Since its release, many hardware and software companies have embraced the functionality of MPE, and Fluid Chords by Pitch Innovations is one of my new favorites.

Fluid Chords allows you to input a chord progression so that each chord can be triggered by a single key, similar to chord trigger MIDI plugins like the one found in Logic Pro. But the magic happens when you hold a chord and use the pitch bend wheel to morph to the next chord in the progression. Whereas before MPE, a bend would affect all the notes equally, MPE bend information affects each note independently. But Fluid Chords goes even further and will intelligently morph between chords with a varying number of voices. So a tightly voiced three-note chord can seamlessly morph into an eight-note, two-handed chord. It's really magical and reminds me of the landmark string orchestra piece by Iannis Xenakis called Metastaseis composed in the 1950s.
Fluid Pitch, another app offered by the company, implements a great array of Indian, Arabic, Chinese and Japanese scales for microtonal possibilities.
In order to use MPE effects you must use MPE-capable virtual instruments, and the list of those is expanding daily. Fluid Chords will automatically scan your system to find compatible synths and give you access right in the GUI.
Both of these plugins by Pitch Innovations are remarkable and incredibly fun to use. They will instantly expand your mindset and sonic palette.
Final Thoughts
It should be clear by now that pitch-shifting devices can have far more capability than pitch correction and simple vocal processing. Any audio input can be raw material for extreme pitch-based manipulation resulting in unique textures, rich drones and complex rhythmic loops.
---
Check out my other articles, reviews and interviews
Follow me on Twitter / Instagram / YouTube