Tips for Tagging Your Music, Samples, Presets & More
Article Content
Organization is everything when it comes to saving time and not missing opportunities. Many artists and producers these days are spending a lot of energy trying to get their music licensed. Often when these opportunities appear, it's a fast turnaround. You may miss an opportunity if it takes you two days to rummage through your library of tracks.
This doesn't mean you have to know every song you've written or produced. Who has the real estate in their brain for that? Don't answer, you may make me feel bad.
Fortunately, technology can help us save our mental storage for the important things like which tube compressor to buy next.
Don't Label Me!
I try to get in the habit of writing in all the metadata on every bounce I do these days. As soon as I open a file to check in iTunes, I add info (Edit > Get Info, or Command + I).
In here you have basic options for artist, song, album, etc. Where it gets really fun is in the comments section. If you put some keywords into the comments section, it will show up with a simple search.
The Interrogation
In the comments box, I like to put in as many descriptive keywords as possible. Think of all the things that people may ask you for in the future. Keywords like: mandolin or accordion can help you find tracks if someone is asking for those instruments.
Make note of all the instruments you've used. Someone might ask for a track with a mandolin. Don't scratch your head, just do a search.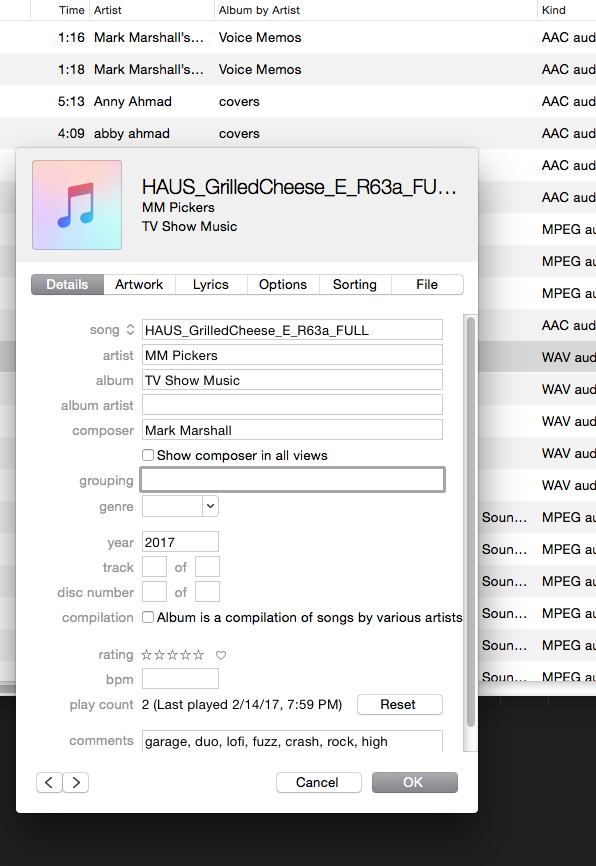 In the Mood
Don't stop with instrumentation either. Include keywords for the mood of the piece. Is it uplifting, melancholic? Think of as many descriptions for the mood as possible. Cover as many bases as you can.
I Know I have it Somewhere
Recently, I was contacted to write a piece of music for the Super Bowl/NFL films. It was a very fast turnaround and they wanted to hear examples of a very specific sound.
I found myself digging through archives. This was frustrating and wasted time. It could have been easily avoided if I'd properly tagged all my compositions.
Don't just think about what you wrote them for, think about how they can be used in the future. Sometimes people want something with a fingerpicked guitar or arpeggiated piano. These are terms you should be able to search.
The Bait
This applies to playing music for potential clients browsing your studio. They may ask to hear a track in a style you weren't prepared for. It's awkward to be sitting there while you search through various mixes.
For this purpose, I may use a special keyword. Maybe something like "Dynamite" (it's my little ode to Jimmie Walker from Good Times).
If someone comes into my studio and wants to hear music I've recorded, I can search "dynamite". Only the best work I've done gets this keyword. I make sure it's not used on duplicates and only for the final mix. This way I can immediately play something for them.
I also include some other keywords as a style descriptor so I don't play a punk track for a folk-pop artist.
This will give the appearance that you have your shit together. My wife says if I just cut my beard it will give the same impression. I'm holding out for now and pretending that I'm the boss, I know it will be short-lived.
Comments
Don't forget to change your View Options in iTunes so you can see the comments (keywords) in the browser (File > Show View Options > Comments).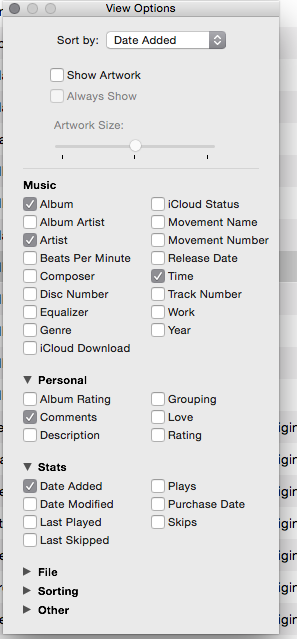 Synth Tag
Speaking of tagging, I've been leaning on Omnisphere as my main synth for the same reason (it also sounds amazing). Omnisphere allows you to tag presets with keywords. Brilliant! Why doesn't everyone do this?!
Spectrasonics includes a healthy amount of tags and keywords with the included presets. I still like to add more when I like a sound though.
For instance, I might add an artist's name to sounds that I use on their projects. Just last night I had a session with Abby Ahmad and we used Omnisphere for some ambient textures.
If I wanted to find that sound again I could save it as a new preset and rename it. But, that's still not my favorite option.
I would rather search Abby Ahmad and see what sounds I've used on her projects. I like to take this one step further and include the song and album title as keywords.
This is a major timesaver. I can immediately group sounds.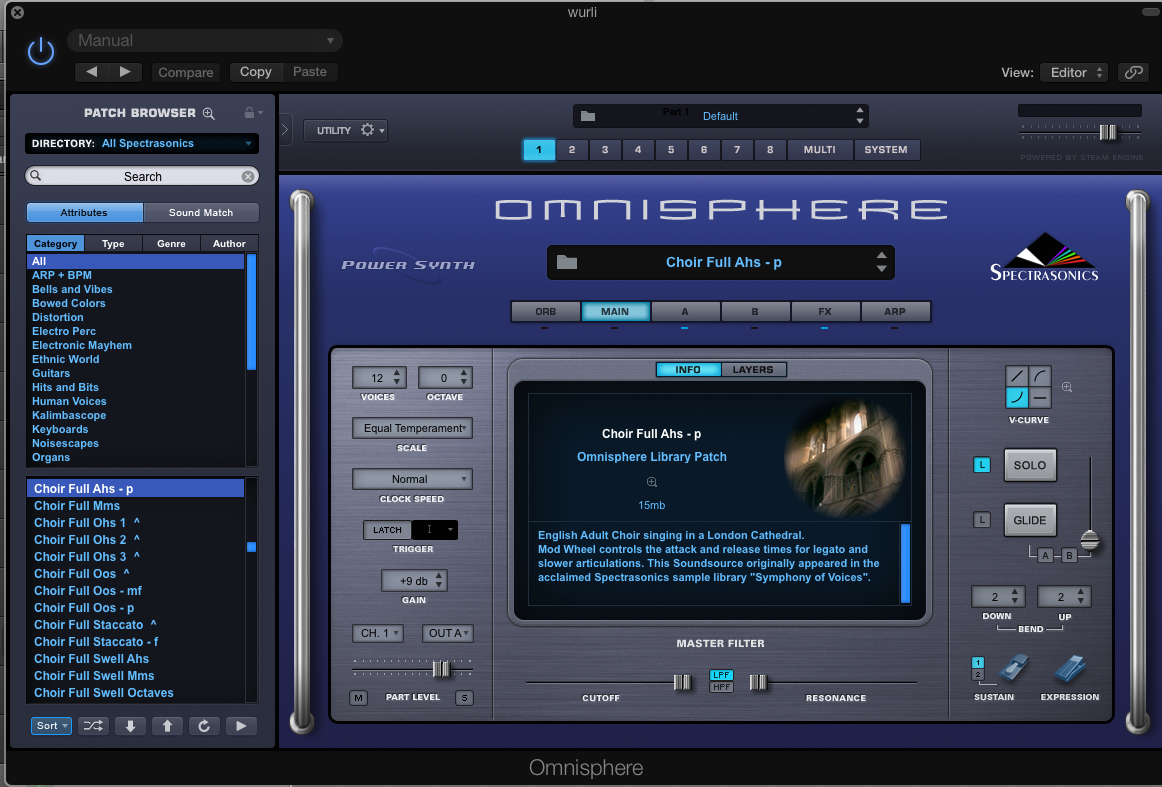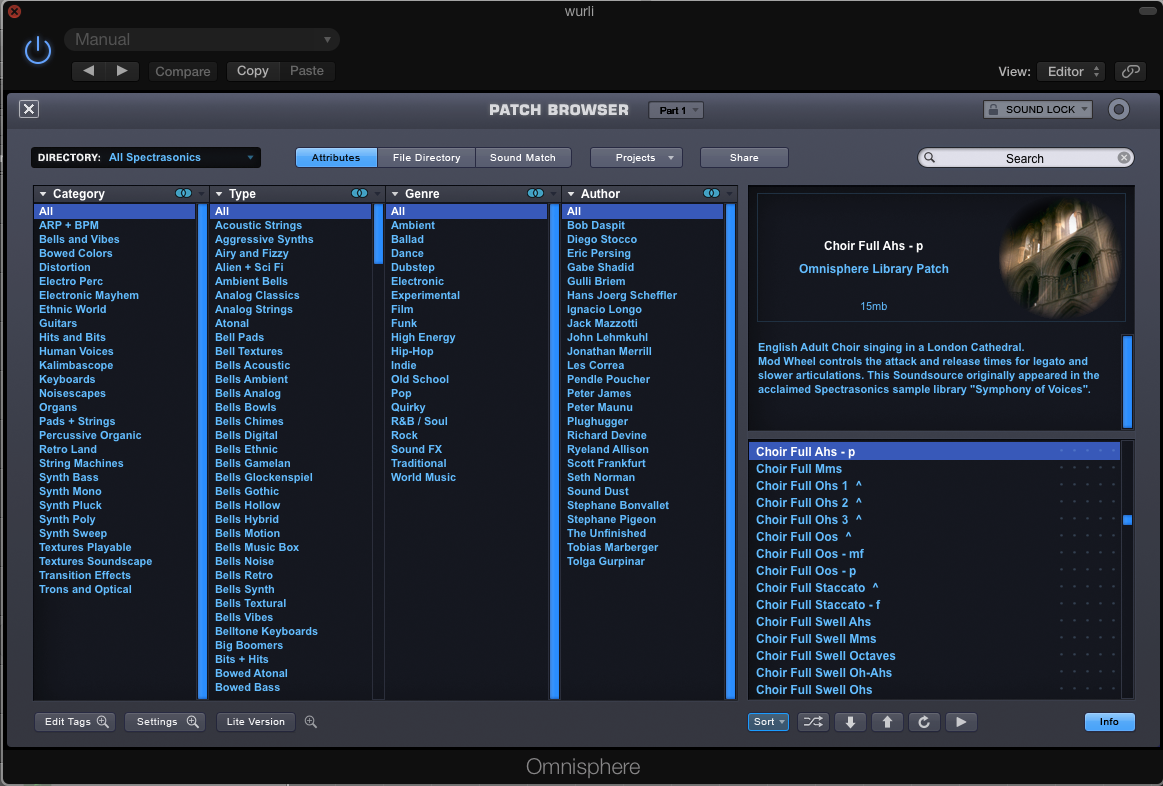 In order to do this, I switch from the mini search browser to the full search browser in Omnisphere. At the bottom right section of the plugin, you'll see an edit tags button. Click on it.

Now you're presented with a section that allows you to edit not only the tags but the keywords. Look for the keywords box.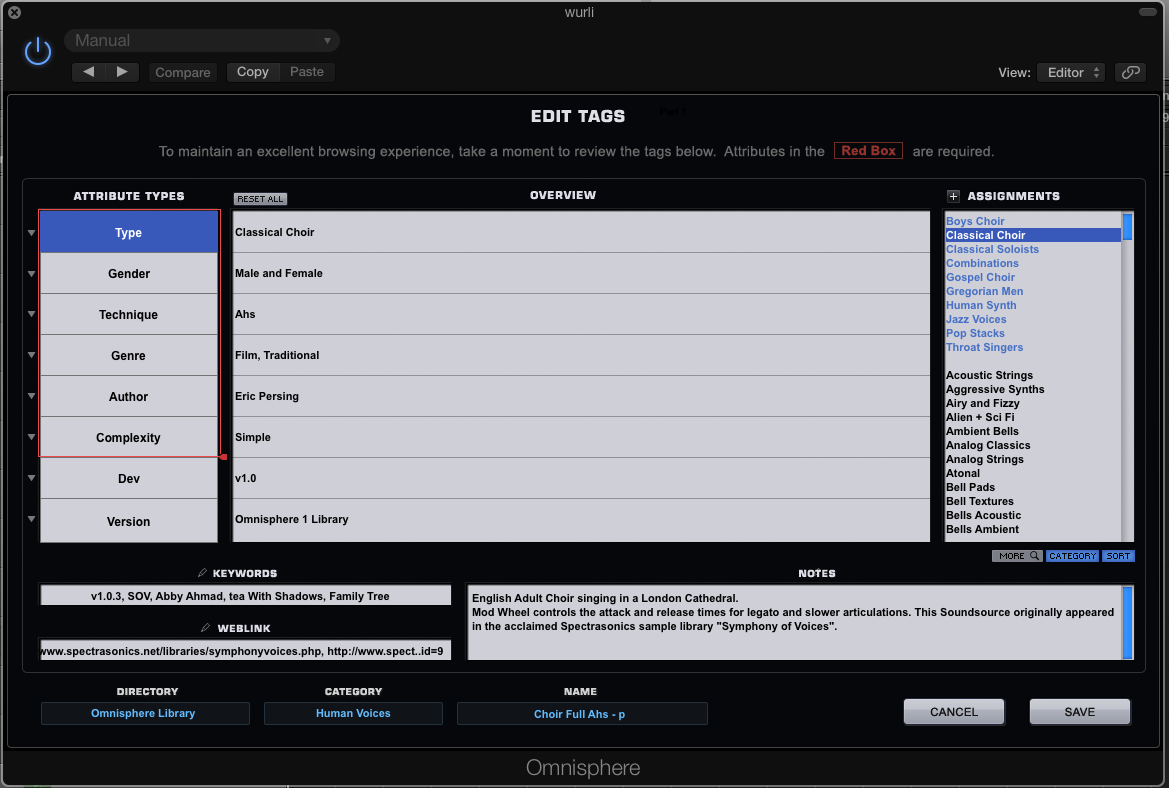 You'll see I entered in some keywords to help me find it later. What a great feature.
Now move along and start adding those keywords!