Free Workshop: Increase Your Studio Income
Do you want to make more money from your studio, increase your productivity and attract higher quality clients?
Learn the exact system Brian Hood used to go from recording local bands in his parent's basement to running a thriving six-figure home studio business while working with dream clients, and exactly how you can replicate it.
You'll learn how to:
Generate More Leads For Your Studio
Turn Those Leads Into Paying Clients
Charge Premium Rates For Your Services
Transform From Simple Freelancer to Dedicated Entrepreneur and CEO.
---
Free Sample Pack: Ground Your Sound
Ground Your Sound is the popular free sample pack from Cristofer Odqvist.
To create this sample pack, Cristofer used a wide variety of vintage analog synths, acoustic drum kits and drum machines — both analog and abused digital ones — to create some truly unique sounds.
The samples were recorded through a Neve VR Legend and processed with vintage tape echoes, tape machines, plate reverbs, and high-end analog outboard gear, including vintage digital hardware reverbs.
---
Free Workshop: Mixing Low End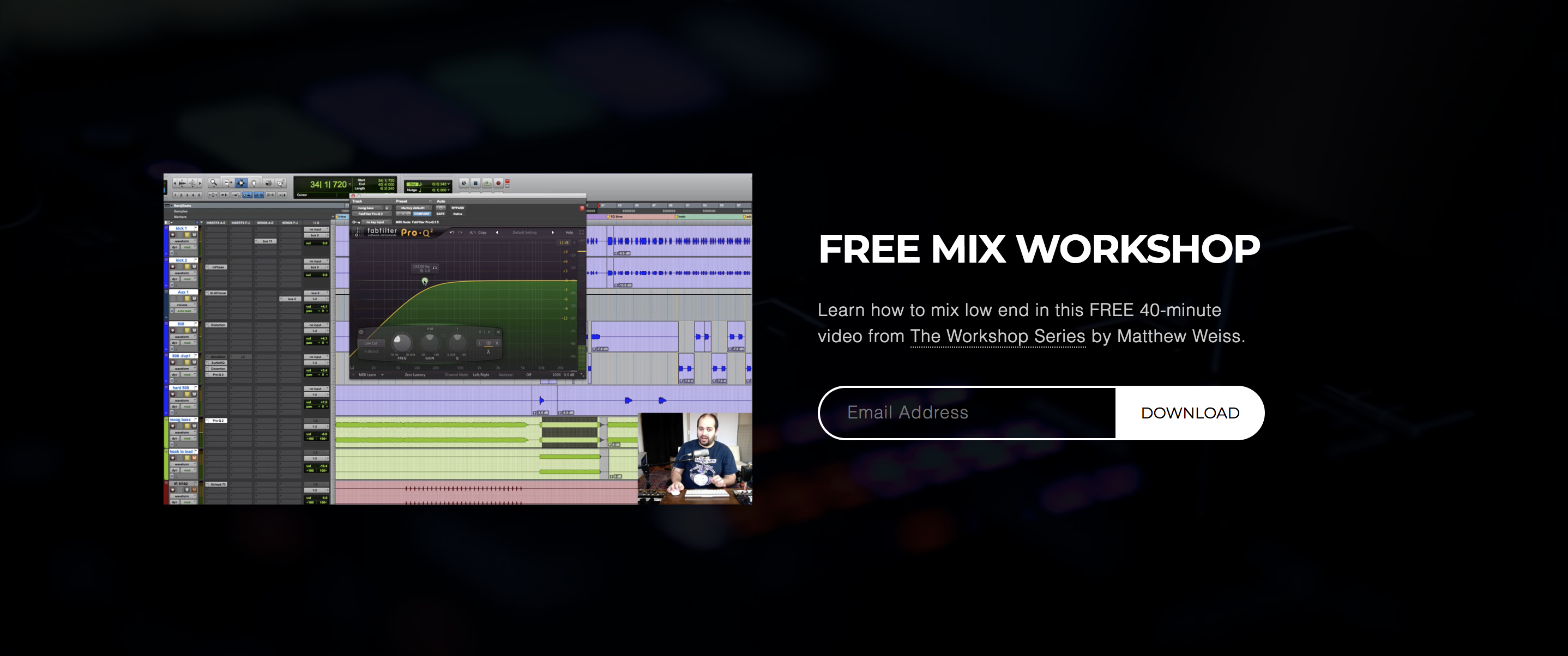 Getting clear, strong, powerful low end that translates well across various playback systems is one of the trickiest aspects of mixing.
In this 40-minute mix video from The Workshop Series, professional mix engineer Matthew Weiss (Akon, Sisqo, 9th Wonder and More) teaches you how to effectively manage your low end and improve your mixes.
Missing our best stuff?
Sign up to be the first to learn about articles, videos, courses, freebies, giveaways, discounts & more. You'll also get a FREE gift today 🙌