11 Plugins for Adding Rhythmic Sophistication
Article Content
It might be argued that of the big three musical components – melody, harmony, and rhythm — it's the rhythm that has the most emotional impact. Other elements such as density, timbre, structure, and form can also be linked to rhythm, as can melody and harmony. The rhythmic content of a melody is as essential as the pitches used. Harmonic rhythm is often used to define formal structures, and the duration of formal elements themselves is a sort of macro rhythm. To limit a discussion of rhythm to the placement of a handful of transient sounds seems simplistic and overlooks all the other elements that can be dynamically varied in time, with or without repetitive gestures.
Much has been written about the complex rhythms found in music from throughout the world including Indian classical music, West African polyrhythmic drumming and Indonesian gamelan. These musics have had a profound influence on many contemporary composers of the 20th Century such as Gyorgy Ligeti, Steve Reich, Terry Riley, and others. But a truly useful discussion of multi-meter, odd meter, and mixed meter is well beyond the scope of this article. Instead, I will focus on what elements besides the placement of transients can be infused with rhythmic complexity and perhaps married to transient events, or not. There are several tools out there that are great for doing just this and what follows is a selection of my personal favorites.
This is the latest version of this classic plugin by iZotope that offers a sophisticated set of envelopes and MIDI-controlled gestures capable of modulating all sorts of onboard effect parameters, as well as panning, gating, etc. The unusual approach and functionality of this plugin make it equally valuable as a performative instrument, sound design tool and studio-based production asset.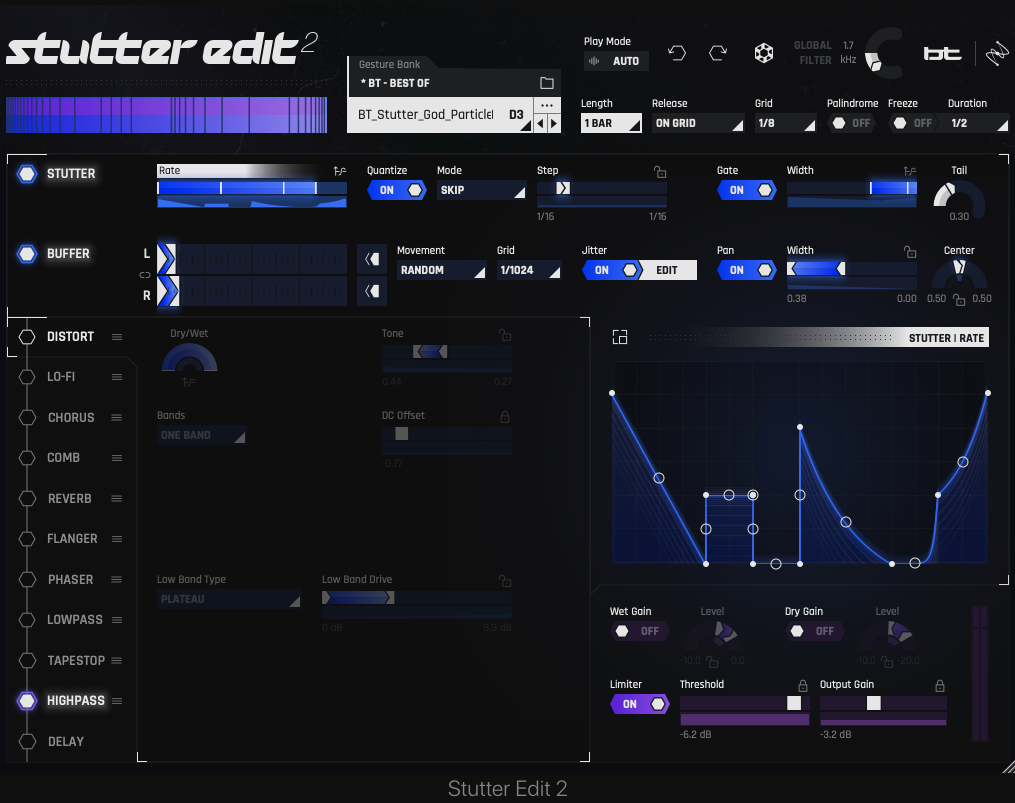 This recently released jewel by Output has quickly become one of my favorite processors. It is a distortion-based plugin that offers amazingly flexible and customizable envelopes used to modulate practically any parameter in the device with simple drag and drop functionality. As with other Output devices, the graphics are superb and intuitive. A Humanize feature is portrayed as an added white vertical line that indicates a possible range of randomness around each node of an envelope.
The stunning animated XY control area on the main page pulsates and flows like a liquified sun. The correlation between the visualizations and the sonic effects makes this thing a fascinating effects device. In addition to all sorts of waveshaping, there is an array of standard effects, all of which can be infused with synced and complex rhythmic control.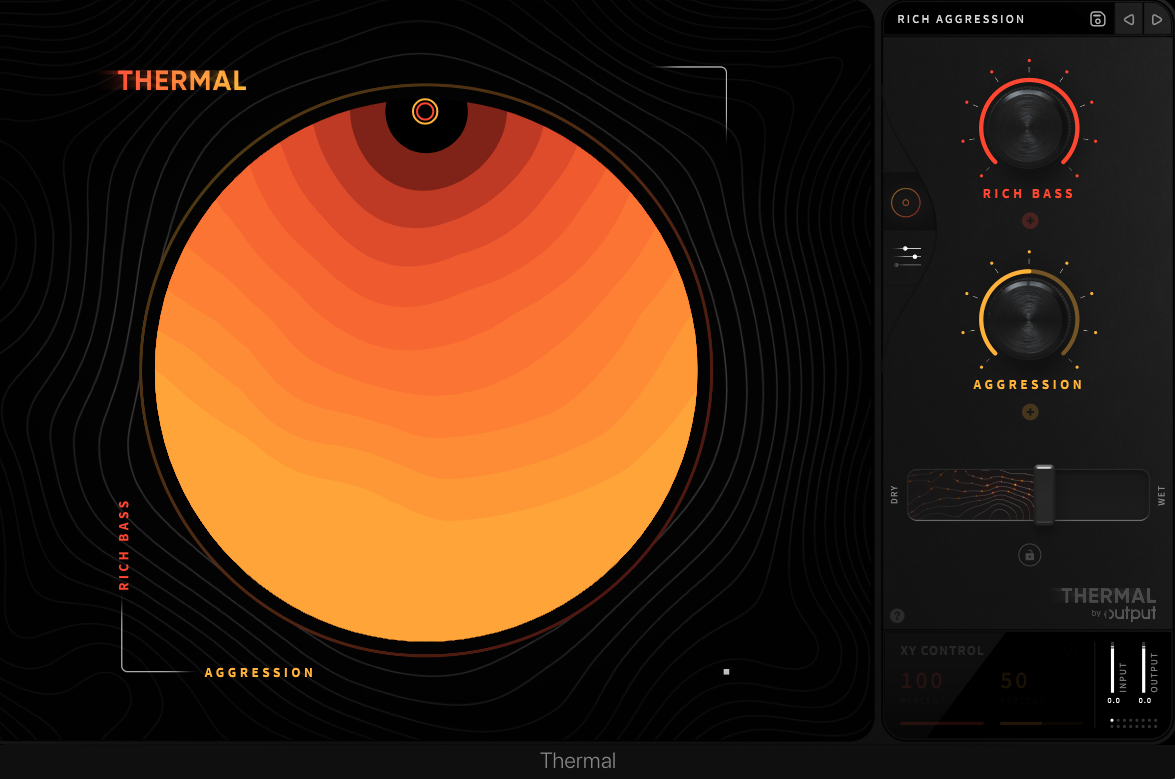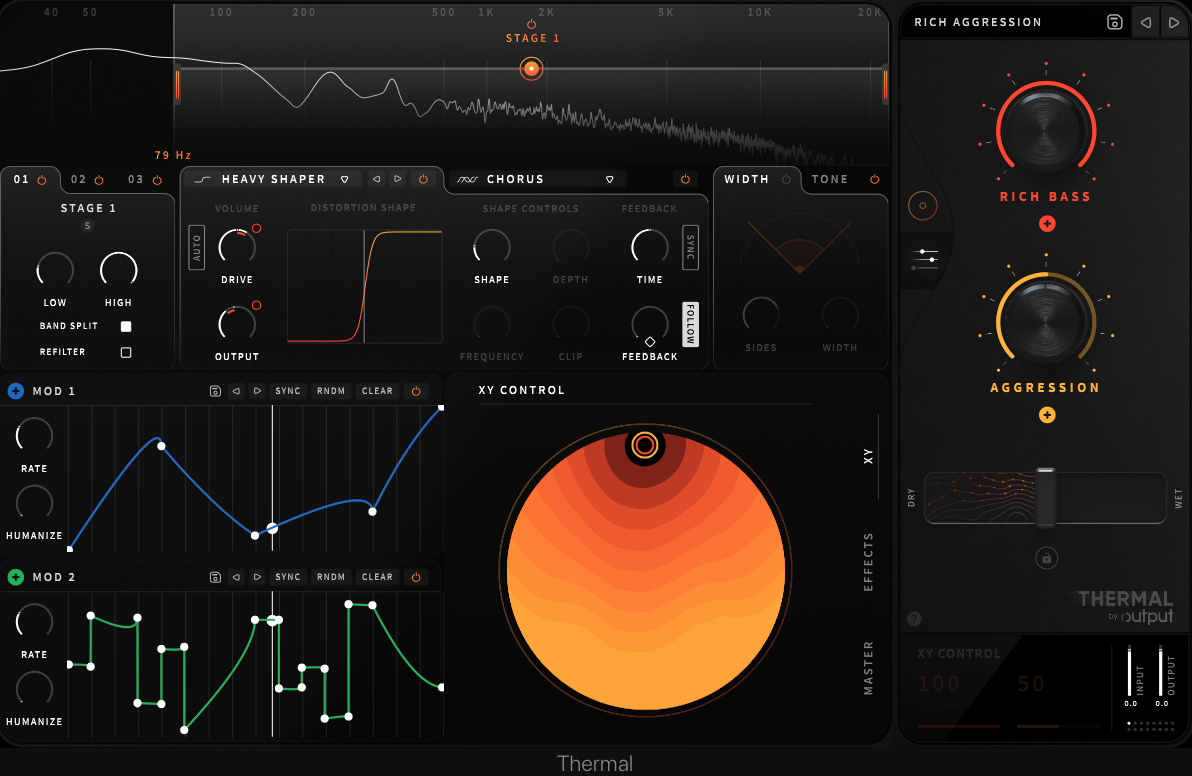 Movement remains the real king of rhythmic complexity in the Output arsenal. The dashboard/speedometer influenced design exemplifies the idea of movement from the first glance. The monster plugin offers four rhythm engines that use a choice of step sequencer, LFO or sidechain input and can modulate a healthy array of onboard effects. You can easily change static drones and pads into pulsating rhythmic drivers or endlessly evolving soundscapes.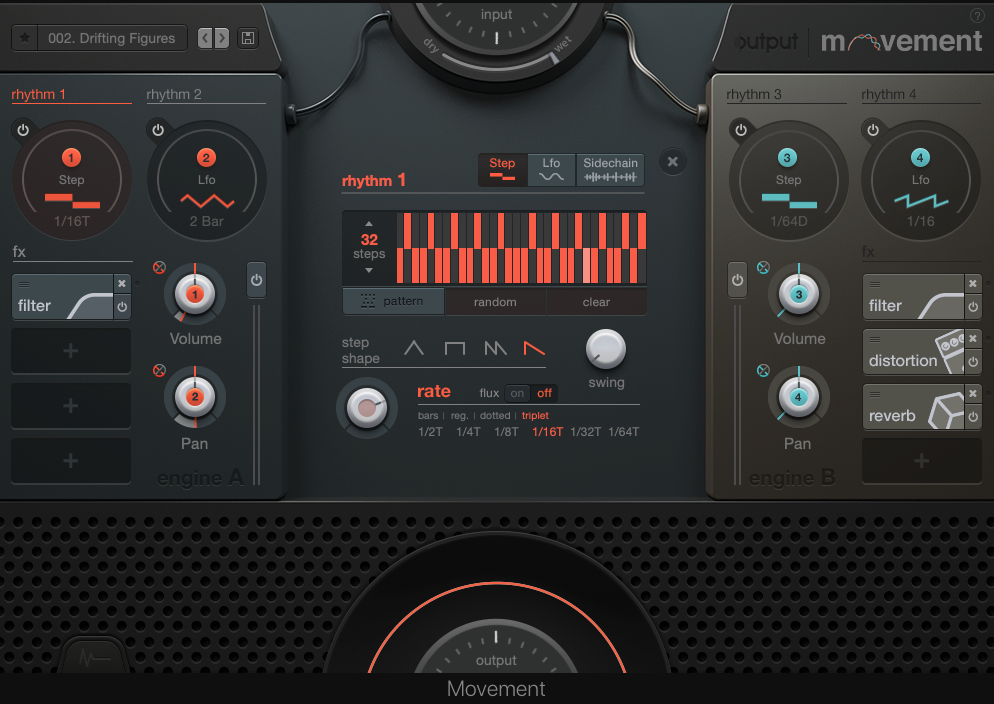 As the name portends, this new Kontakt-based instrument by Sample Logic is structured around the use of orchestral samples, but there is so much more here than meets the eye. Four cores supply four sound sources, each controlled by a sophisticated and highly customizable step sequencer. Sequence lengths are set independently and each core has its own effects chain.
The preset browser is well-conceived and the customizable random button is a welcome feature. This instrument combines lush orchestral sounds with electronic-style processing, and with four step sequencers, achieving rhythmic complexity is a simple process.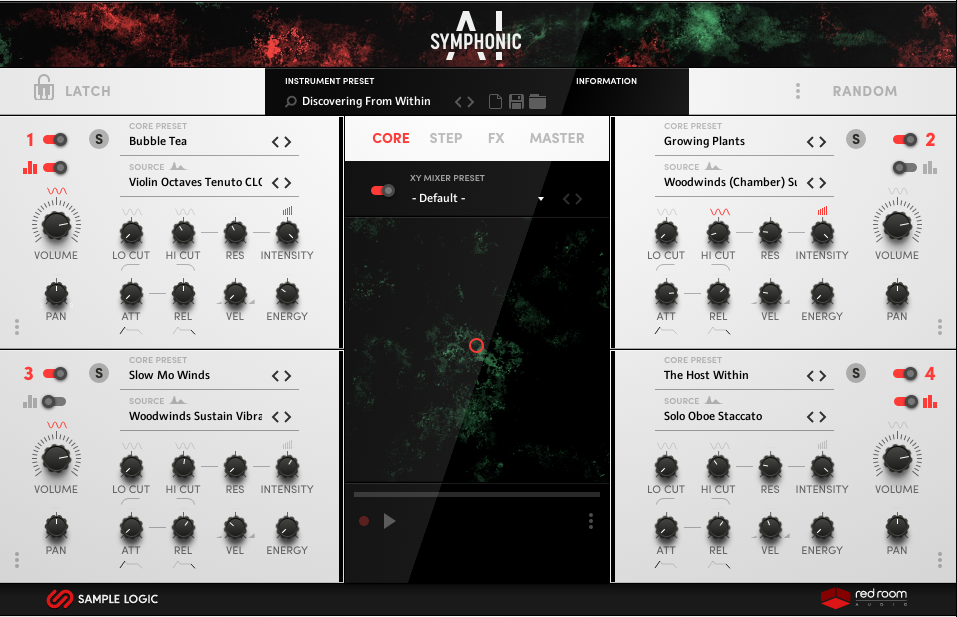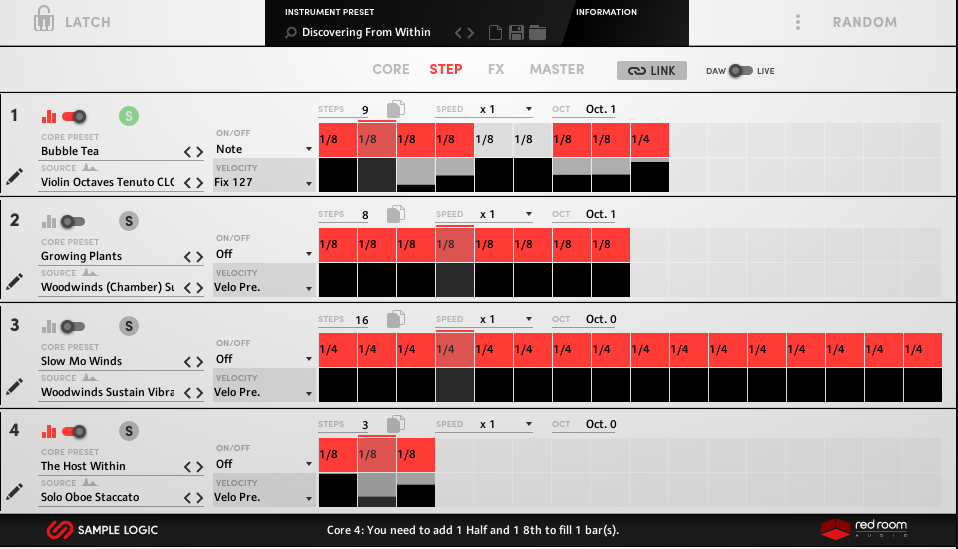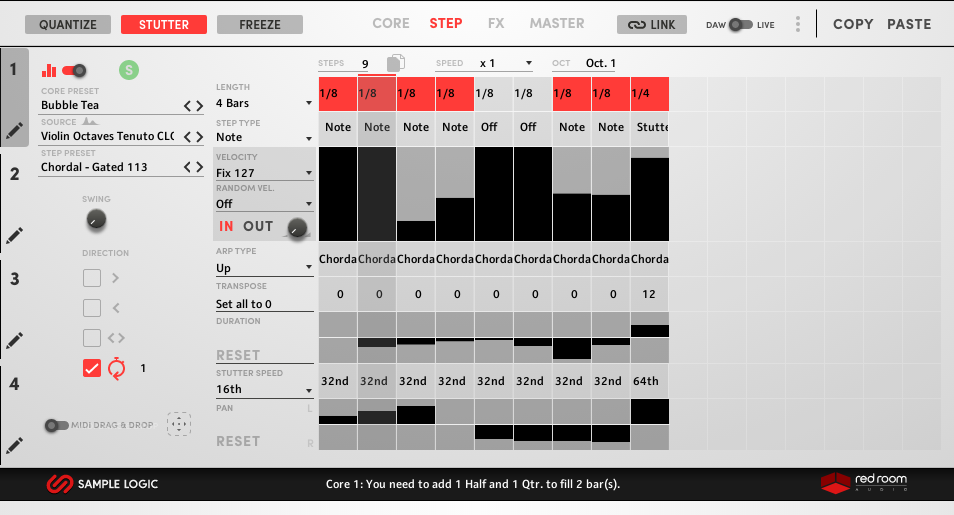 Two other fantastic sequencer-based sampling instruments by Sample Logic are Rhythmology and M.A.P.  To read more about those refer my article: "The Basics of Step Sequencing" from June 2019.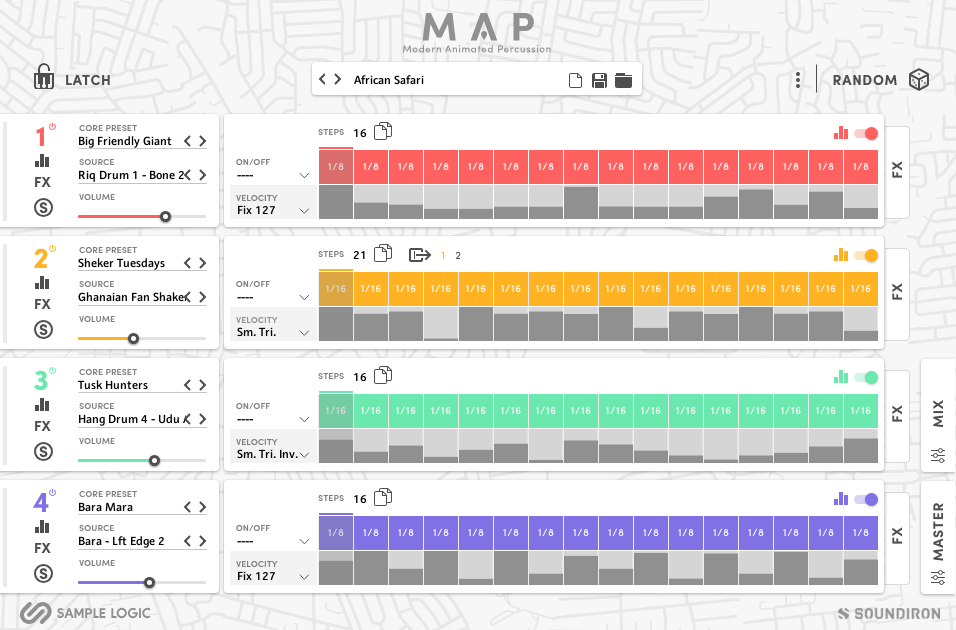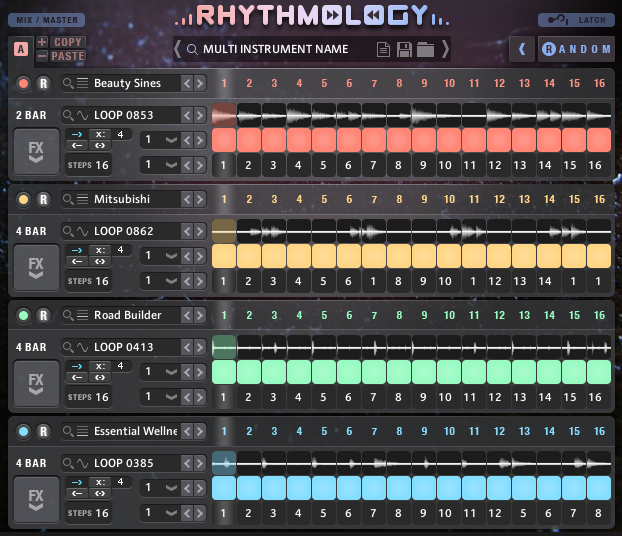 ShaperBox is one of the best implementations of envelope-based modulation on the market. You can instantly add rhythmic movement and timbral variety with this suite of effects.
To read more check out my article from last October, "47 Glitch-Inducing Plugins & the Search for Error".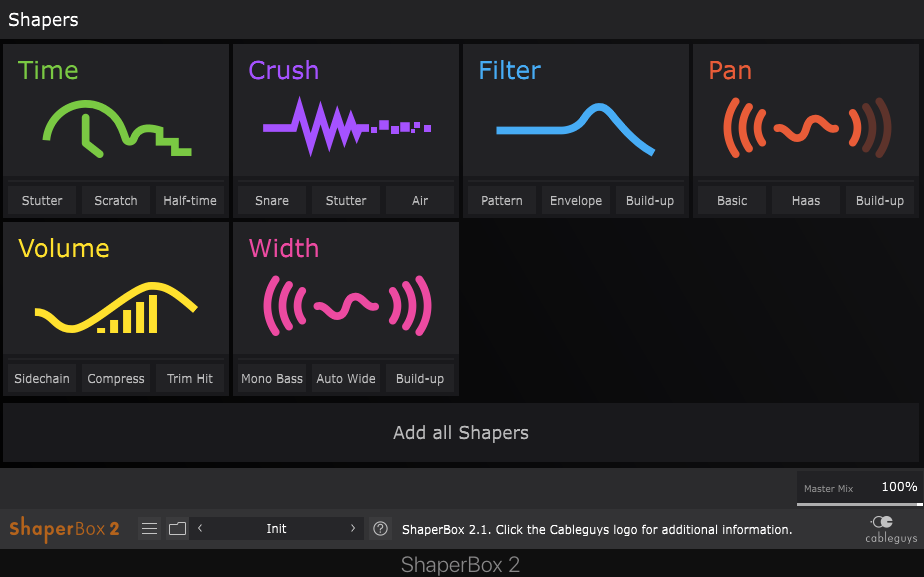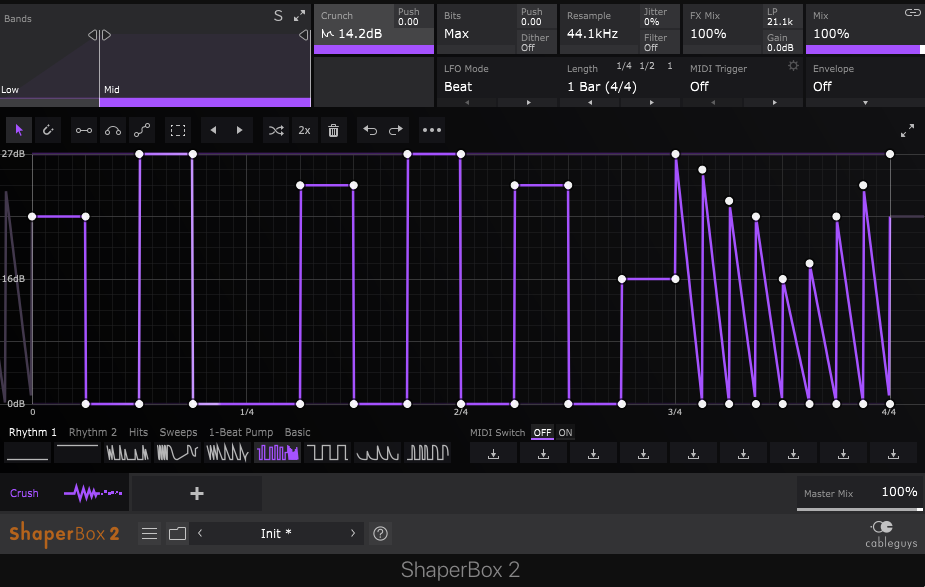 So how complex can a tremolo effect be? If you're using this beauty by Soundtoys the answer is very complex, if you want it to be. The Soundtoys bundle is a must-have for any studio large or small and there's a reason. They make solid plugs that sound amazing and unique, and their Tremolator is no exception. Customizable step-based curves make this thing akin to some sort of hybrid step sequencer and envelope generator. The ability to adjust groove, feel and accent make this an extremely flexible device that will help you mold the perfect amplitude modulation for any rhythmic context.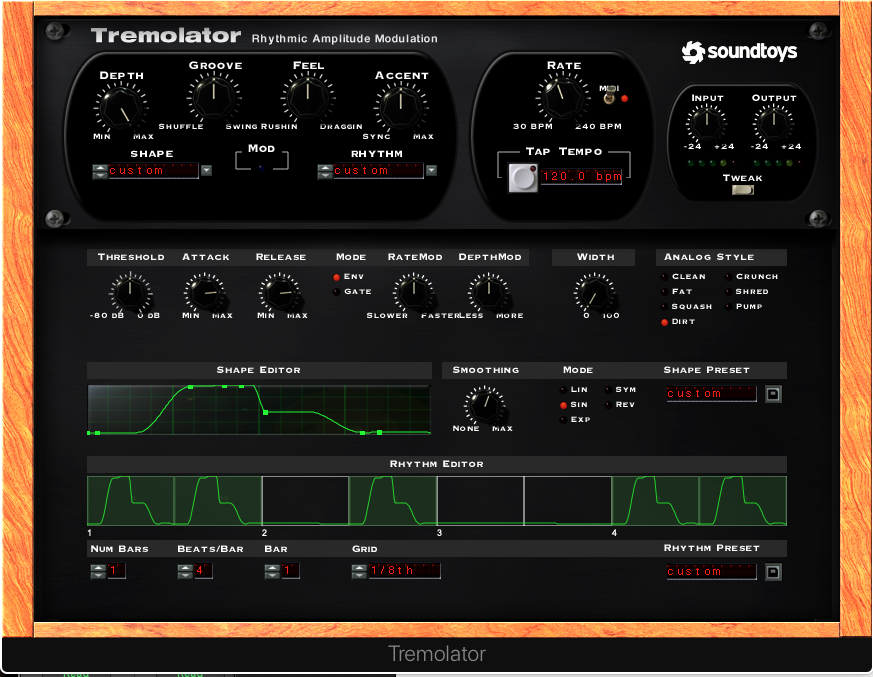 I also can highly recommend EchoBoy by Soundtoys if you haven't tried it. Or just go ahead and buy the bundle — you will not regret it!
Apple's latest release, Logic Pro 10.5 should have really been called 11.0. While the inclusion of certain features that clearly mimic Ableton Live has led some (like me) to use to sarcastic monikers like Appleton Live, this DAW continues to be one of the best deals on the market, for those with a Mac that is. The addition of the robust and full-featured Step Sequencer makes this version an essential upgrade.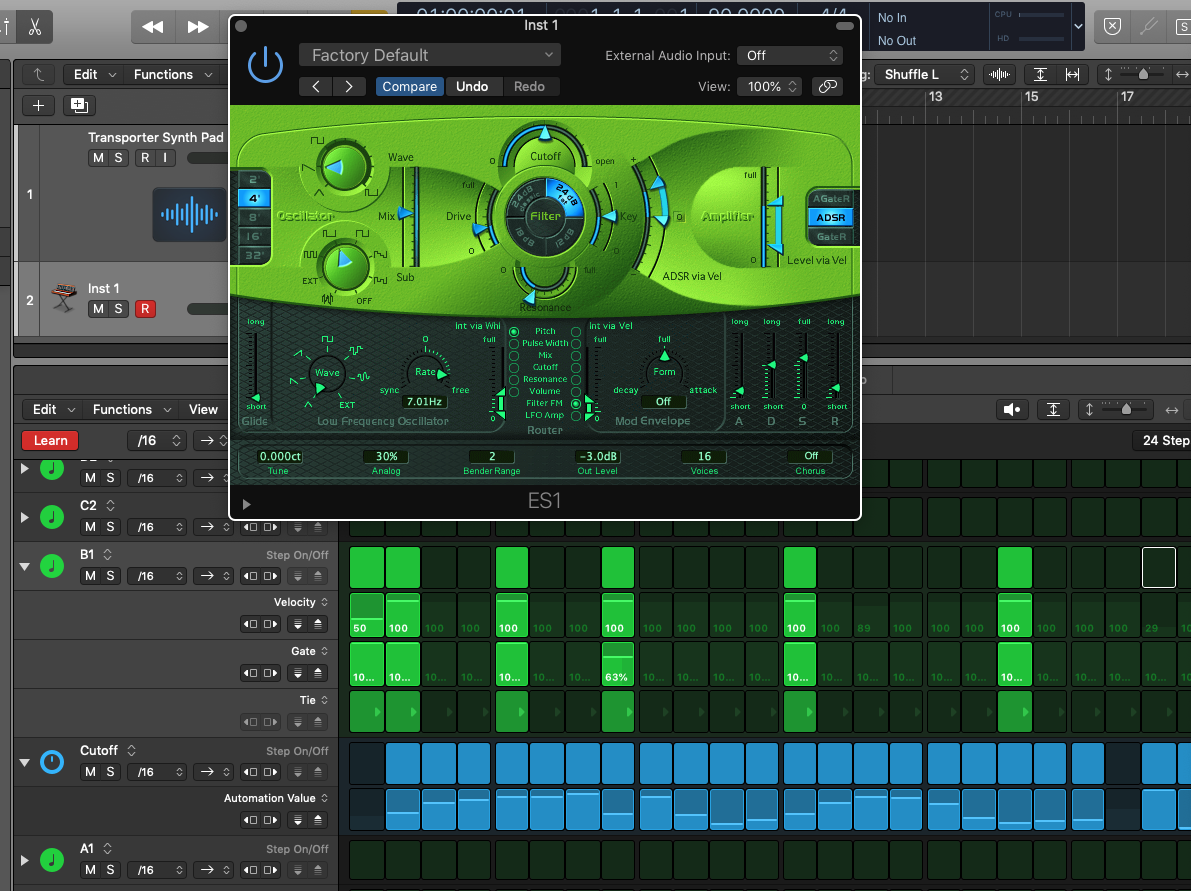 You can have as many main rows as there are MIDI notes and the length of each step is adjustable by row. Each row can also have independent direction and looping functionality. Each step can activate a note, change the gate, velocity, octave, instigate a note repeat feature, and a variety of other effects. Simply moving a parameter on the instrument being used will create an independent automation row with its own set of parameters.
My only qualm is that it doesn't seem possible to change the number of steps per row independently, although you can set steps in a particular row to a different beat division, which can have a similar effect. But it is not as visually apparent as other implementations, like those used in the Sample Logic instruments discussed earlier. But that aside, this is a great addition to Logic Pro and may represent a possible phasing-out of the much-maligned Ultrabeat device. Although the Step Sequencer doesn't have Ultrabeat's internal sound generation and modulation possibilities, the ability to access any instrument's parameters is a huge deal.
Also, check out StepFX in Logic Pro. It's found under the Multi-Effects category. This device has three independent modulation sequencers that actually do change visually when you change the length of each sequence. This device has been around since Logic Pro 10.0, I believe, but I find that a lot of people haven't made full use of it yet. It is definitely worth exploring!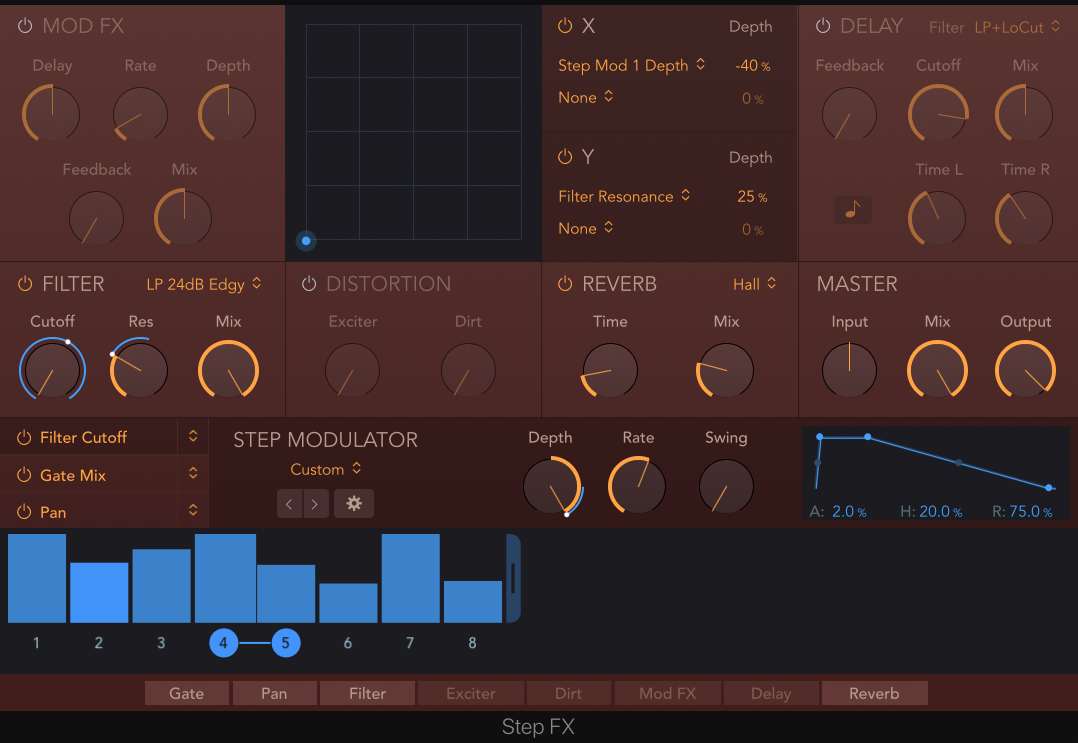 Conclusions
Rhythmic variety and complexity can help your music become more engaging and can be a ripe source of endless discovery for your listeners. Rhythm is a crucial element affecting virtually all the other components of music, so it makes sense to consider integrating movement when thinking about any parameter affecting the sound source or processing chain.
---
Check out my other articles, reviews and interviews
Follow me on Twitter / Instagram / YouTube