Review: TTAP and WOV — New Plugins by K-Devices
Article Content
In November 2017, I interviewed Alessio Santini, the developer and founder of K-Devices, whose focus at the time was Max for Live Devices and iOS apps. Recently, Santini released two new VST/VST3/AU/AAX plugins as the first two offerings to be part of the Phoenix Effects Series. These plugins open the door for using K-Devices in all major DAWs and represent a huge change in direction for the prolific Max for Live programmer.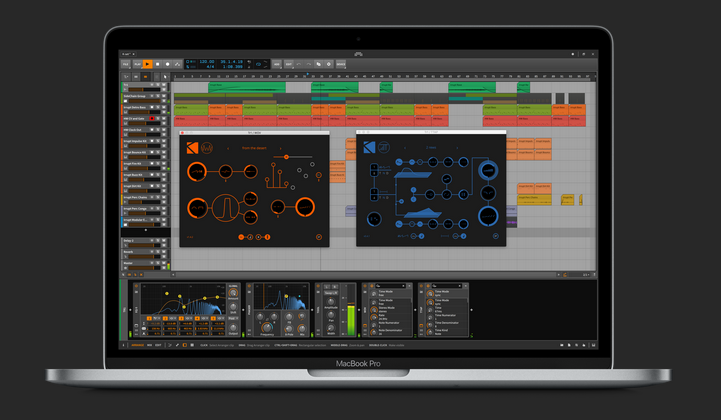 As I described the M4L devices in my last article, "The offerings by K-Devices are sure to take you places you weren't expecting. Written with the mind of a programmer and conceived from the perspective of an artist, these devices are full of surprises." These new multiple format plugins also live up to the success of their previous releases.
TTAP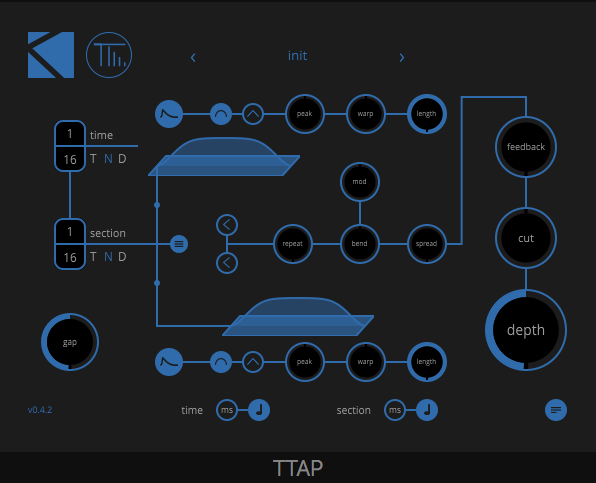 "The TTAP is a double tap delay and manipulator. Delay a signal, then process it via two independent tape manipulators, and several common parameters. TTAP works well as a delay, but it can also generate patterns, rhythmic accents, glitched textures, and more!"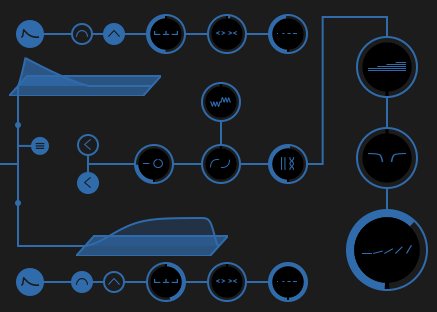 The clean aesthetic of the GUI is laid in a block-like diagram with two 3-dimensional envelope displays that can be set to control and affect each independent delay line. Controls allow you to warp, skew and shape the envelope in various ways and the second delay can be offset in time from the first. You can blend between the two, sync to tempo, and create pitch effects via modulated delay times and feedback. It also includes a hi-cut/low-cut filter. Price: €45 (about $51)
WOV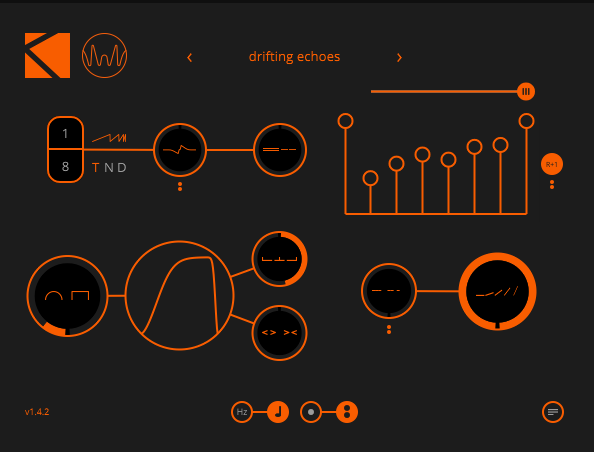 "WOV is a tremolo with advanced features that you won't find in other tremolos! From standard tremolo sounds, to radically shape-able patterns, to experimental and noisy things."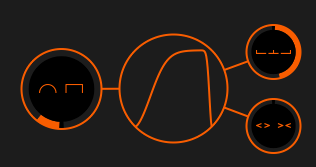 This tremolo effect has a look consistent with TTAP and is equally as responsive. You can shape and morph the tremolo envelope with three simple controls. Things can be synced to tempo if desired and there is a bipolar variation control that creates chance time variations – half cycles and double cycles of given frequency. This function can produce glitchy, granular-like textures especially with tighter envelope shapes.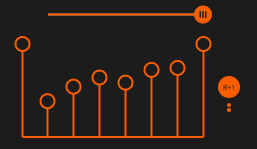 There is a nice little step sequencer that coincides with the tremolo rate and allows variable accents for up to eight steps. A surprisingly simple interface in which shapes can be drawn in with the cursor and adjusted independently. As with most tremolo effects, WOV is great for adding rhythmic variety to an otherwise sustained sound. The interface invites experimentation thanks to the simplicity in design and responsiveness of the controls. Price: €45 (about $51)
Conclusion
These first two entries in the new Phoenix Series by K-Devices mark a new and exciting direction for the developer and I'm looking forward to hearing more from this self-exiled artist/programmer. The last I heard he had settled in a small village in the French Alps to escape the urban angst that many of us continue to endure.
While WOV and TTAP have not broken any new ground in terms of effect processing categories – multi-tap delays and tremolos have been around forever – they do offer some accessible and responsive controls that can achieve a surprising variety of textures beyond commonly heard approaches. The low introductory prices make these two plugins especially attractive.
---
Check out my other articles, reviews and interviews
Follow me on Twitter / Instagram / YouTube