Interview with Supervising Sound Editor Mandell Winter
Article Content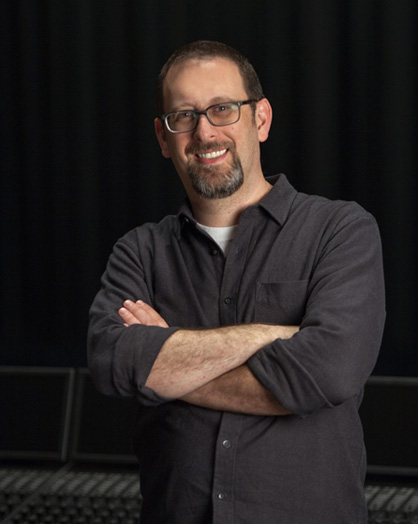 I recently spoke with Mandell Winter, who is nominated for two Emmy Awards for his work on True Detective: Season 3 and Deadwood: The Movie. He gave some great insight into his process, the importance of teamwork, and technology.
Ian Vargo: Before we get into questions regarding Deadwood and True Detective, can you briefly explain what your role as Supervising Sound Editor entails?
Mandell Winter: As a Supervising Sound Editor, I'm working with the director, producers and the picture editor to make sure I understand what they're looking for. I also work with the producers to make sure I know the parameters, schedule, and budget. At the same time, I'm working with the sound editors, figuring out how much time they have to accomplish the tasks and getting all the elements in place. I coordinate the dialogue, ADR, foley, sound effects, and sound design then take those elements to the mix stage where I work with the Re-recording mixers to make sure they have everything they need to deliver the soundtrack. I'm also editing and cueing during the editorial process.
IV: It sounds like you have a lot going on at any given moment, and you need to understand how to manage others effectively.
MW: Absolutely. It is also important to understand how much time it takes people to accomplish any given task so that you can make sure they have that time.
IV: The original Deadwood run ended in 2006. What was it like re-creating that world over 10 years later? 
MW: It was a bit daunting at first. In the film, Deadwood is more established and less boomtown than the original series. We utilized the sound effects from the series, leaning into authenticity. But we also used a lot of loop group to establish the town. It's not something you can pull from a library, and it plays more forward in the mix, which is a little different than most films and TV shows where it often sits in the background a little bit more. We also wanted to make sure that it still felt like Deadwood. The same loop group from the series was used on the film. Joyce Kurtz, our loop group leader, brought folks out of retirement. It was a reunion of sorts. They knew the sound of Deadwood and instantly became the characters on screen.

IV: It sounds like a huge responsibility and challenge. It's a service to the original fans, ten years later.
MW: I was not on the original series, so luckily, Ben Cook, the person who connected me to this project was, and had a lot of great insight. I had a lot of homework to do. I binge-watched the series so I could get up to speed.
IV: Was the hope to create a sense of sonic continuity between the original series and this film?
MW: We used a lot of the original recordings that were done for the series. Ben Cook who worked on the original series recorded tons of stuff on set. They filmed just north of Los Angeles, so Ben went there and recorded ambiances, wagons, doors, etc. We had a map of the entire town, and we knew where things were in relation to each other. If we were in the Gem and then we cut to another location, we knew how far it was in relation to the new location.

IV: That sounds so thorough and respectful of the legacy of the town and ultimately, the series.
MW: We wanted to be respectful of the series. David Milch created such an amazing story and series and we wanted to make sure that this also reflected that. Everyone on the crew really felt a responsibility to make sure we were as authentic as possible.

IV: Deadwood: The Movie is set in 1889. What are some challenges in creating the sound for a period piece that is set so far back?
MW: Well you don't want anything modern. We couldn't have airplanes, traffic or anything like that in our recordings. Our production mixer, Geoffrey Patterson, was amazing; he got some great recordings up there. There may have been two scenes where I heard an airplane and we were able to remove them with iZotope RX 7 Advanced. Adding backgrounds, you have to use several thin layers to create rich atmospheres. It's painting with a fine tip brush in creating all of that. That's one of the challenges for sure, and time … there's never enough time.
IV: I wanted to compliment you on how rich and authentic Deadwood sounds. From the sounds of the guns to the animals, to the clothing, to the spaces in which the dialog sits — everything is so believable and draws you in. How do you create a world that feels so authentic and engaging?
MW: I think a lot of it goes back to the original recordings that Ben Cook got for us and Daniel Colman did most of the sound effects work. He did an incredible job. He even went so far as to make sure that the train horn that we hear would have been from the train traveling through that part of the country at that time. Everyone did their homework. Everyone wanted to make sure that we were respectful of the time period and Deadwood.
IV: It sounds as if you were so engaged with the story, and were really caring about the characters and the world.
MW: Absolutely. You care about the characters, the story, the dialogue. You want to make sure that David Milch's words are perfect.
IV: What was the top sonic priority on True Detective Season 3?
MW: We wanted to protect Nic Pizzolatto's dialogue, the creator of the show. He writes such interesting characters and it's such a dialogue-driven show that we wanted to make sure that the dialogue was crystal clear. It was a minimalist approach to the sound effects. It has to feel real and timely. Focusing on the transitions between the three time periods and making sure that the audience understood where we were in the story at any given time.
IV: Did the time jumps present any unique challenges for you and your team?
MW: Well, we wanted to make sure the audience was tracking it, so we spent additional time on the first set of transitions because it's all about creating tension. We played with the sounds from the card in the spokes of a boy's bicycle tire to the ticking of the watch and then the ticking of the clock as we transition between the three timelines.
IV: Similar to my question about Deadwood, is Nic Pizzolatto hoping to create a sense of aesthetic continuity between the different seasons of True Detective, or are they viewed as existing with their own context?
MW: It is a little different than Deadwood in the sense that each season is its own story, and I do believe that they stand alone. 
IV: T-Bone Burnett's score is wonderfully haunting, and at times it's difficult to detect where the score ends, and the sound design begins. Was this intentional?
MW: Yes and no. It is a really beautiful soundtrack. T-Bone is great. His tracks would come in and it would just be awesome. A lot of his music plays really low and weaves between the music and the sound design and plays in that fine line. It also helps when we have such a great Sound Designer, David Esparza and Re-recording mixers Tateum Kohut and Greg Orloff. They did a remarkable job as well.
IV: It's really refreshing to hear you, in all of your answers, refer to the people that you were working with, which leads me to believe that being a good manager and a good leader is such an important part of your job. And it sounds like you really take it seriously.
MW: It's all about the team. I couldn't do this alone. It's all about the team and the people who support me.
IV: True Detective is so gritty. From the story, to the cinematography, to the soundtrack — it's incredibly dark and menacing. Are you solely using the visuals that you're provided as inspiration for the sounds you choose or are there ways in which you embellish the dark nature of the show using sound?
MW: We looked at the story and the visuals for sure. We also talked to our Picture Editor, Leo Trombetta and our producers Nic Pizzolatto, Scott Stevens and Lori Slomka because they all had great insight having lived with it for so long, and knew exactly where they wanted the story to go and how we wanted to feel. We're playing a lot with memory loss throughout the series, and so we wanted to make sure that the sound design helped the audience subconsciously understand that.
IV: What was your favorite aspect of working as a Supervising Sound Editor on these two shows?
MW: That's a big question. I really like working clients and understanding their ideas and sensibilities. Then bringing their sonic vision to life by communicating with the team and figuring out different ways to accomplish that. Also, I've really enjoyed working with the actors and the loop group on the ADR stage. It can be really difficult for some actors because they're meeting us for the first time on that ADR stage. They don't know who we are, but if we can gain their trust, we're on their side, we want the best performance we can get on the screen, and we're there to help them. Then it can become very rewarding. Thinking back to projects where I've had an actor turn it into a game where "What if we can make it better?" "Yeah, I can make it better." And sure enough, it's better because they bought into it and we worked together to find that performance that makes it better. It may have been a dirty recording or there may be an added line that we need to fit in there. It's fun when it works and when they give you the opportunity to let it work.
IV: So are you present at all or most ADR sessions?
MW: Yes, I like to be there. Even if the actor is in New York or some other location, we'll connect from L.A. and I'll be there on the L.A. side, via SourceConnect or ISDN.
IV: Cinema is an art form that is constantly changing. Are there any pieces of technology or processes that you use today that you couldn't have fathomed early on in your career?
MW: I remember in high school sitting down on Pro Tools version 3, which had four tracks. And now to see what Pro Tools can do with hundreds of tracks and all this native processing is incredible. iZotope RX7 where you can essentially "Photoshop" your sound, is amazing. Dolby Atmos … amazing. I never would've thought of that when I started.
IV: What were the deliverables like for these projects? What were they mixed and delivered in Dolby Atmos, 7.1, 5.1 … what did that look like?
MW: Deadwood was mixed in Atmos. We delivered a 7.1 for the premiere and to HBO we delivered a 5.1 and two-track. For True Detective, we mixed a 5.1 and two-track.
IV: Do you have any advice for aspiring audio engineers wanting to work in sound for TV, film and other types of media?
MW: You have to really love sound because you're going to put in long hours but they can be very rewarding. There's so much content now. Find mentors and people that'll teach you what they know. Go for it.
—
Mandell Winter Biography:
With over 20 years of experience, two-time Emmy nominated supervising sound editor Mandell Winter has supervised sound for a variety of projects ranging from major studio blockbusters to independent features and high-profile television series. Mandell most recently received two Emmy nominations in the Outstanding Sound Editing For A Limited Series, Movie Or Special category for his work as the sound supervisor on HBO's critically-acclaimed Western film "Deadwood: The Movie" and Season 3 of HBO's anthology crime series "True Detective," starring Mahershala Ali. Mandell's accolades further include two MPSE (Motion Picture Sound Editors) Golden Reel Award nominations for his work on Season 2 of "True Detective" and a third Golden Reel Award nomination for the film "Southpaw." His other notable credits include the Emmy-nominated series, "Tom Clancy's Jacky Ryan," "The Equalizer" franchise starring Denzel Washington; "The Magnificent Seven" starring Denzel Washington, Chris Pratt, and Ethan Hawke; "What's My Name: Muhammad Ali," "The OA" and "The Girl in the Spider's Web."
Mandell graduated from the University of Colorado, Boulder and has worked in post-production ever since. He has worked in virtually every capacity in sound production, including Foley, ADR, sound design, effects and dialogue editing. Mandell is a passionate artist and applies his talents in service to every project to bring its unique vision to life. Whether recording crowds to support a boxing match, or black- powder rifles for a Western gunfight, he rises to the challenge and delivers excellence every time.
PR Contact: Stephanie Pfingsten, Impact24 PR stephanie[at]impact24pr.com