Review: FORZO Modern Brass from Heavyocity
Article Content
If you've used NOVO Modern Strings by Heavyocity you'll appreciate the similarity in design with their newest entry, FORZO, an amazing collection of brass sounds that is sure to get your juices flowing. There is nothing like a well-placed brass swell to accentuate the drama and FORZO is loaded with sweet individual instrument articulations and ensembles textures that will satisfy all your orchestral brass appetites.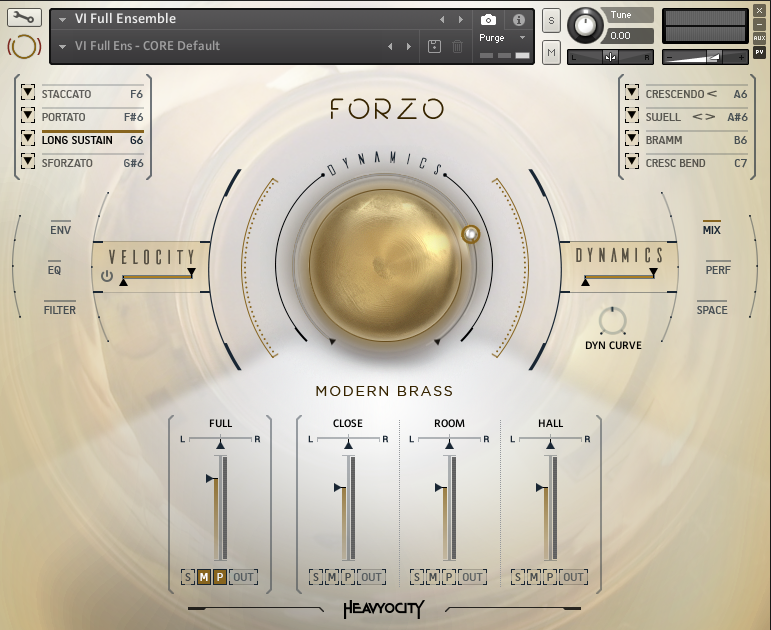 The collection was recorded at the legendary Skywalker Sound and includes 12 horns, four trumpets, eight trombones (tenor, bass and cobra bass) and two tubas. The full ensemble provides a 26-piece brass powerhouse capable of explosive and decisive cinematic gestures.
The Instruments
As with NOVO Modern Strings, there are three basic instrument types:
Traditional: realistic orchestral brass
Brass Designer: intended for sound design
Brass Loop Designer: for loop creation and playback
The main interface for the Traditional Instrument offers control of key switchable articulations and dynamics, and mic mix as seen above.
Digging deeper exposes performance controls which has an awesome interface for adjusting dynamic contours with several presets and a sequencer that controls gating. The dynamic sequencer sounds like butter in the way you are able to mold the shape of sustained notes.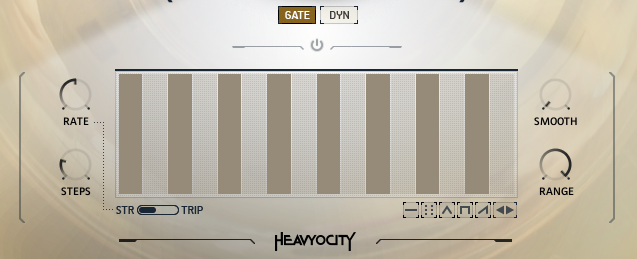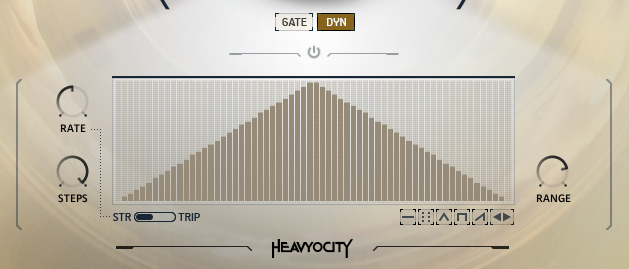 There are additional windows for Reverb/Delay, envelope control, EQ and filtering.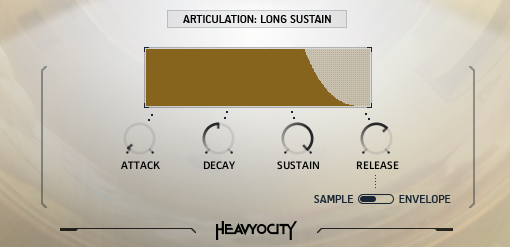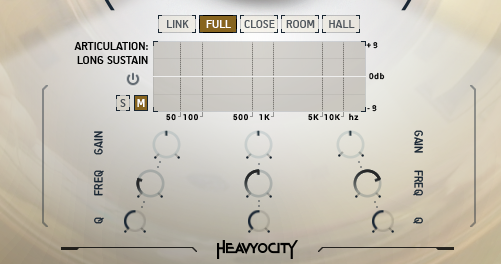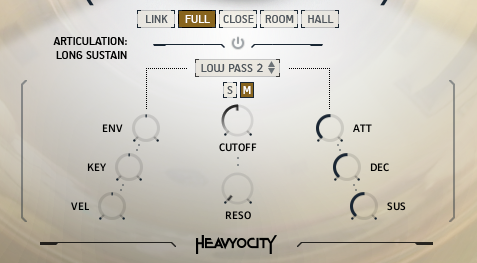 The Evolved Instruments
Under the Evolved category are the Brass Designer and Brass Loop Designer. There are three main sections described in the manual:
At the top left and right are the main navigation buttons, a number of which open completely new pages of controls.
In between the navigation buttons is the main mixer.
In the middle of the instrument are the Macro controls and navigation.
The lower part of the interface is where the controls for the Macro sections and the Master FX are displayed.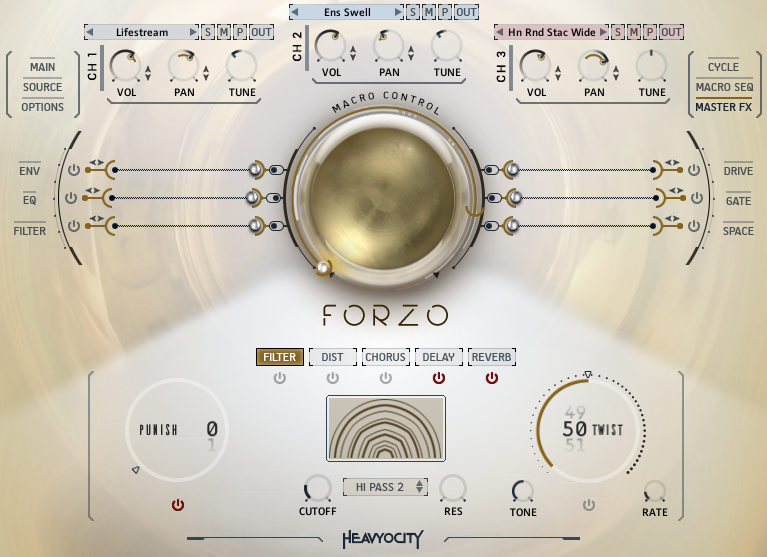 The Evolved instruments offer three channels which can be loaded with sounds or loops from a menu of instrument-based special effects, extended techniques and heavily-processed, mangled mayhem. Sounds from each channel can be mapped across the keyboard and a color-coded display provides visual feedback as to the arrangement.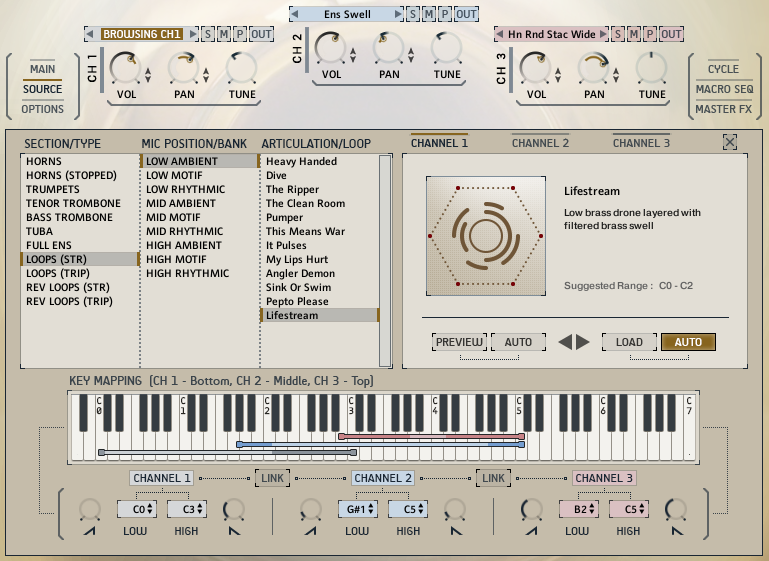 The capabilities of the Macro controls in the center of the interface is the heart of the Evolved instruments allowing for modulation of envelope, EQ, filter, drive, gate and space settings.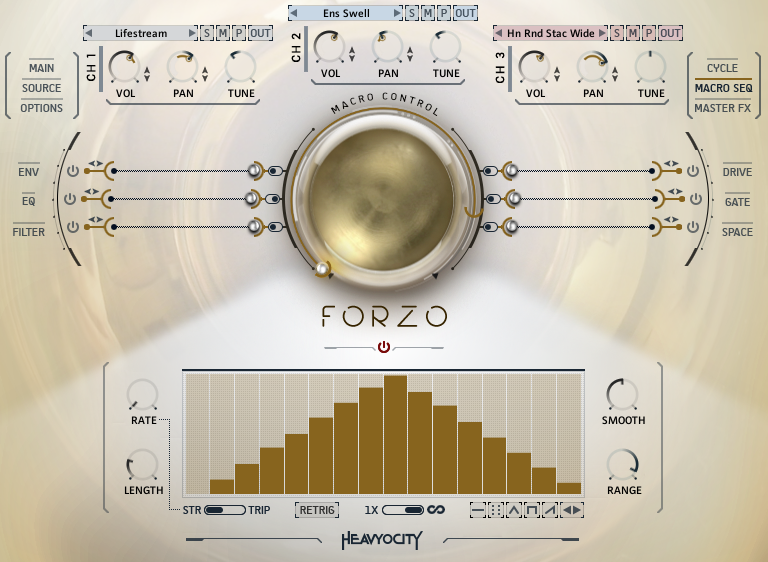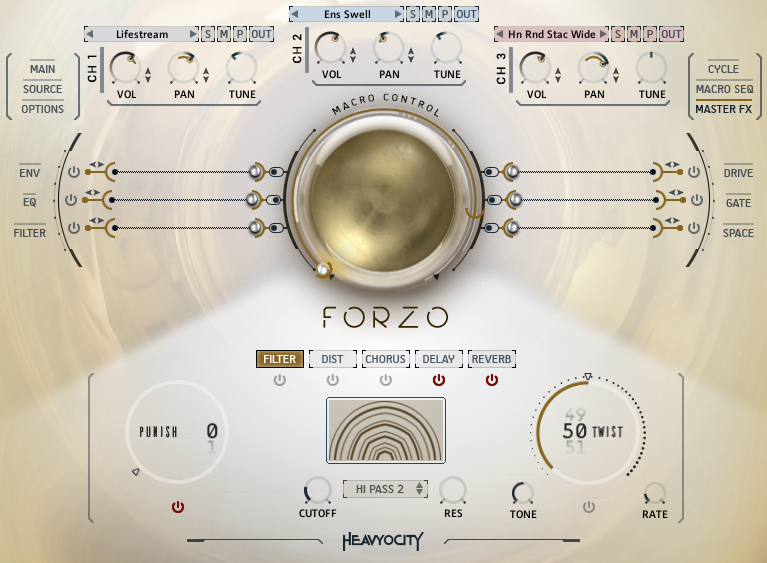 The method of mapping parameters to the main control is not readily apparent, but a quick browse through the manual will quickly get you up and running.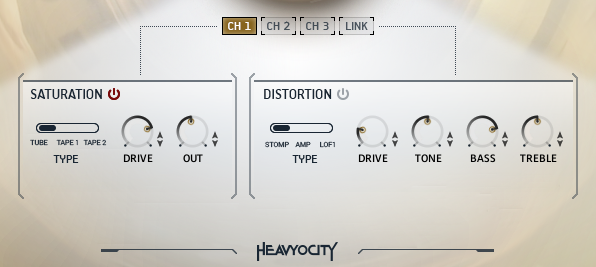 FORZO is an incredible instrument capable of brilliant traditional orchestral brass textures as well as aggressive sound design possibilities that rival anything else on the market. The robust modulation capabilities of the Evolved instruments are enough to warrant buying FORZO, currently available for $399 or bundled with NOVO Modern Strings for $749.
—
Check out my other articles, reviews, interviews and my video tutorial series, Synthesis 101 available exclusively on The Pro Audio Files.
Follow me on Twitter: @PMantione
Instagram: philipmantione