Mixing with Reverb will teach you how to:
Choose the Perfect Reverb

We break down and compare various algorithms and reverb types so you can familiarize yourself with the best options available for any mixing situation.

Manipulate Reverb Parameters

Learn how to manipulate parameters including early reflections, pre-delay, decay time, damping and more to create the perfect sounding reverb.

Create an Effective Stereo Image

Learn how you can manipulate the various sounds within a three-dimensional space to create a realistic (or surreal) atmosphere and vibe.

Bring Your Music to Life

Learn tips for automating reverb parameters to help create a dynamic, exciting and evocative mix by accentuating special moments in your song.

Create Rhythmic Reverbs

Learn how you can set your reverbs to perfectly match the tempo of your song and reinforce the rhythmic impact of a groove.

Manipulate Natural Ambience

Learn how you can create a natural acoustic ambience by using the actual room capture and manipulating it in the mix.

Creative Approaches to Reverb

We'll show you some unconventional and inspiring ways to use reverb to create a memorable and unique atmosphere for your songs.

Process Reverb with EQ

Learn how to use EQ to further customize the impact of your reverb in a mix, including damping techniques to de-emphasize reverb tails and more.

Techniques for Specific Genres

Explore how reverb is characteristically and most effectively used in various genres including Hip-Hop, EDM, Reggae, Jazz, Pop and more.

Bonus: Casey Dowdell Interview

We interview Casey Dowdell, designer of the acclaimed Bricasti M7 Reverb. Casey shares his wisdom on designing realistic algorithmic reverbs.
What customers are saying: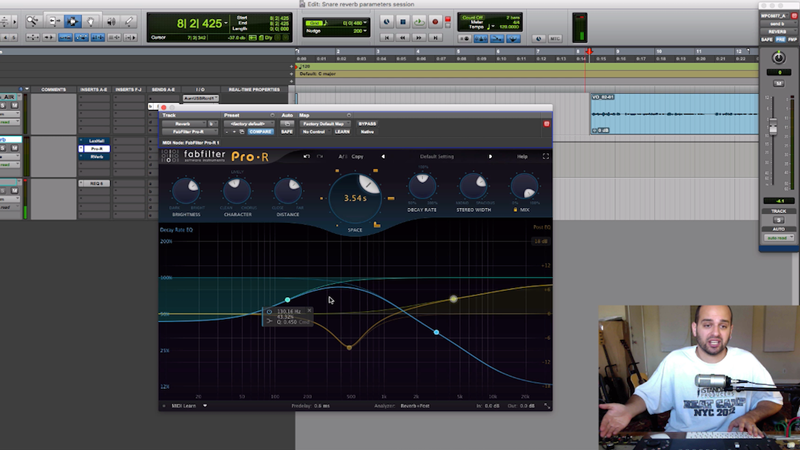 Take your mixing skills to the next level with practical, creative and advanced techniques for using reverb to create stunning, memorable, three-dimensional mixes that serve the song and leave an impression on the listener.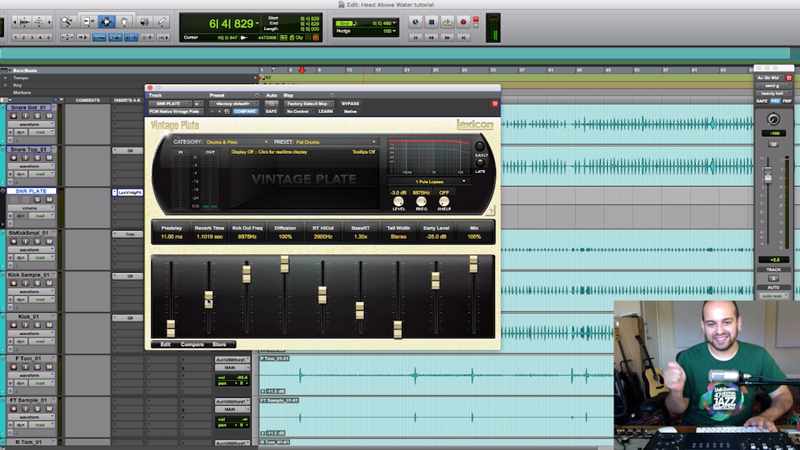 Learn how to manipulate the emotions, ambience and vibe of your song, including natural, surreal and rhythmic effects. After mastering controls and techniques, we'll show you how to apply them within various genres and contexts.
You'll learn how to:
Create an effective three-dimensional space within your mix
Master essential reverb parameters, controls and techniques
Use reverb to create a natural cohesion for elements of a mix
Create lush sounding reverbs for vocals, pads, guitars and more
Manipulate the texture and tone of the reverbs in your mix
Create interesting and exciting rhythmic effects with reverb
Utilize filtering to emphasize or de-emphasize reverb in a mix
Create a realistic (or totally surreal) ambience for your song
Apply reverb to rap vocals while retaining the raw presence
Manipulate the stereo field and three-dimensionality of a mix
Choose the best types of reverb for any specific mix situation
Process and filter your reverbs for ultimate flexibility in a mix
Understand the characteristics of ambience for specific genres
Use automation to create dramatic and memorable moments
Create evocative effects that accentuate the emotions of a song
100% Satisfaction Guaranteed
We're confident these videos will help you, but we want you to be absolutely satisfied. If within 30 days you're unhappy for any reason, email us and we'll give you a full refund — no questions asked.
Discounted Bundles
Mixing with Reverb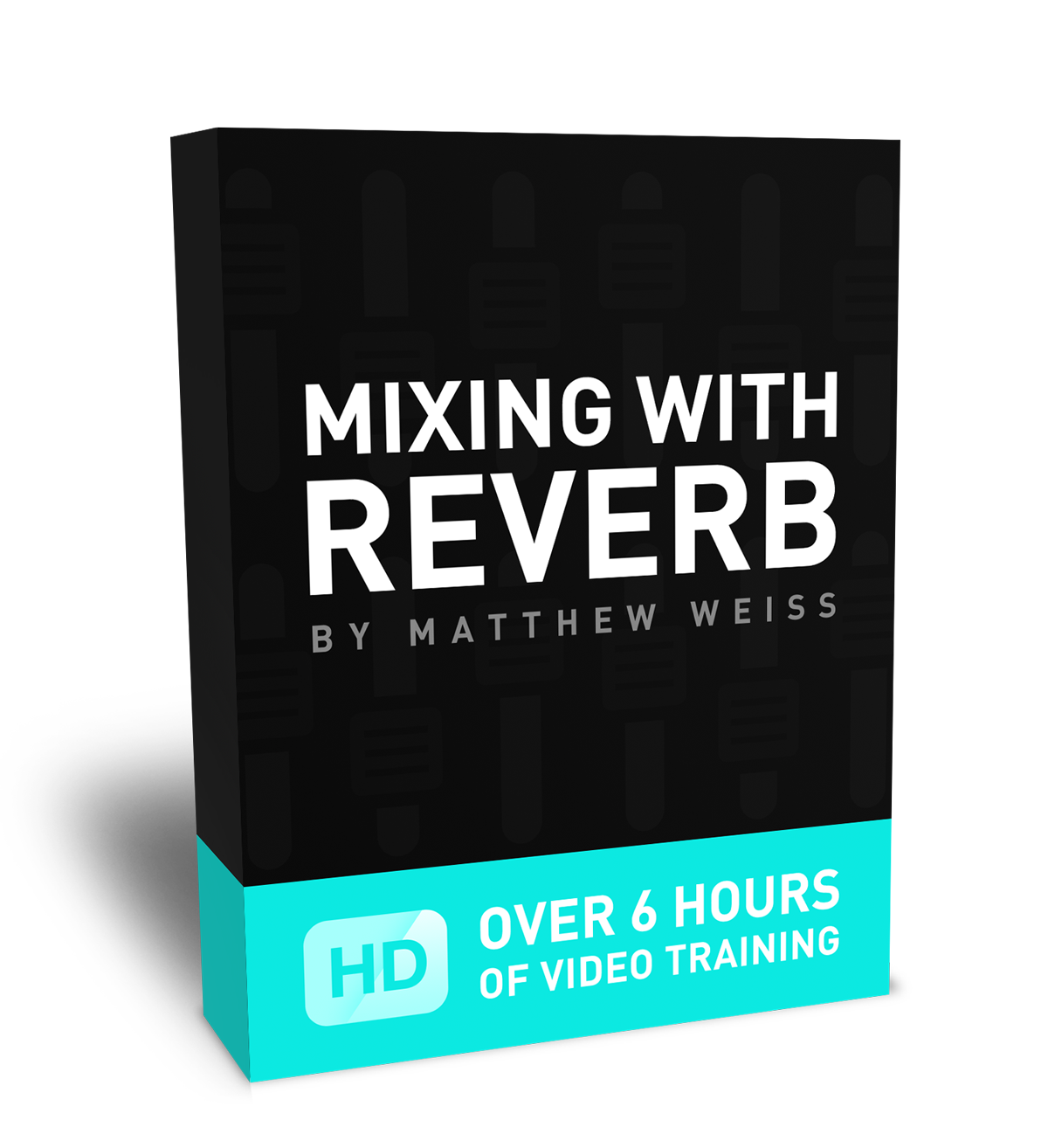 Parameters
Creativity
Automation
Vibe
Bricasti Interview
FREE EDM MIXTHRU
Reverb + Essentials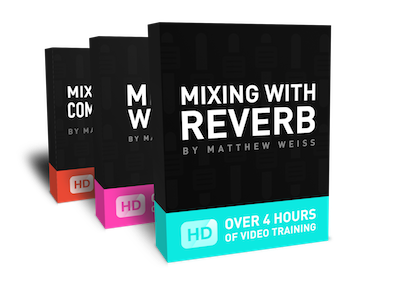 Mixing with Reverb
Mixing with Compression
Mixing with EQ
In-depth compression training
In-depth EQ training
FREE EDM MIXTHRU
Complete Bundle
All tutorials (40+ Hours)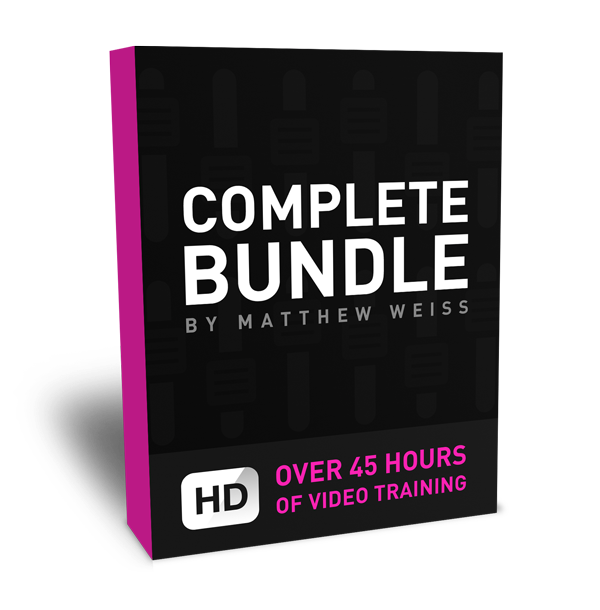 Mixing Home Recordings
Advanced Mixing + Mixing 101
Reverb + Compression + EQ
Mixing EDM + Mixing Hip-Hop
Workshop + Mixthru Bundle
$1200 Total Value
Reverb + Mixthru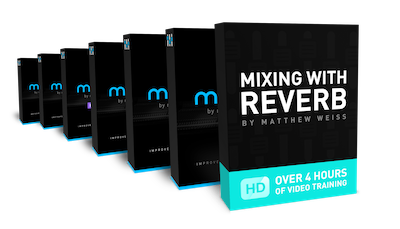 Mixing with Reverb
Hip-Hop Mixthru (x2)
Pop Mixthru
Indie-Rock Mixthru
EDM Mixthru
Free Drum Samples
Is the course only for Pro Tools?

Nope! While Matthew mixes in Pro Tools, the processes he teaches are completely independent of any one particular DAW and will apply to Logic, Ableton, Cubase, Reaper, Fruity Loops, Studio One and other similar platforms.

Do I need to own specific plugins?

Nope! Regardless of specific plugins or gear the techniques are demonstrated on, Matthew teaches it conceptually so you can apply it to whatever gear you're working with for any situation you're in.

Do you have any special offers?

Yes! To celebrate the launch, we're offering Mixing with Reverb at an introductory sale price and also including a free EDM Mixthru ($40 value). If you already own that Mixthru, feel free to email us and request a different one.