This App Will Improve Your Mixes
I know it sounds too good to be true, but it's not. I experienced it myself after just two weeks.
Before starting The Pro Audio Files, I created an ear training app called Quiztones, and the way I heard music changed forever …
The app lets you use built-in audio loops or songs from your own music library to run EQ boost and cut quizzes, helping you develop acute awareness of the subtleties that occur at each frequency region which contribute to the quality (or lack of quality) of your mix.
What causes an instrument or mix to be boxy? boomy? muddy? thin? harsh?
Quiztones helps you quickly develop an intuition for all of this and know exactly which EQ moves to make, not only yielding a better mix, but cutting down on the time you have to spend on it. No more "search and destroy" or relying on analyzers — you'll be able to hear the sound and instinctively know what to do.
The thing is, usually when you hear "quickly improve your mix", it's usually just over-simplified plugins or gimmicky tricks, but Quiztones empowers you for life with true development of your own ears — an education that stays with you forever and shows up in all your work, whether producing, mixing or recording.
Quiztones for iOS and Mac are currently both 40% off this week, so if improving your ears and mixes in less than two weeks sounds like a good plan, jump on it before the price goes back up.
➥ Train your ears with Quiztones for better sounding mixes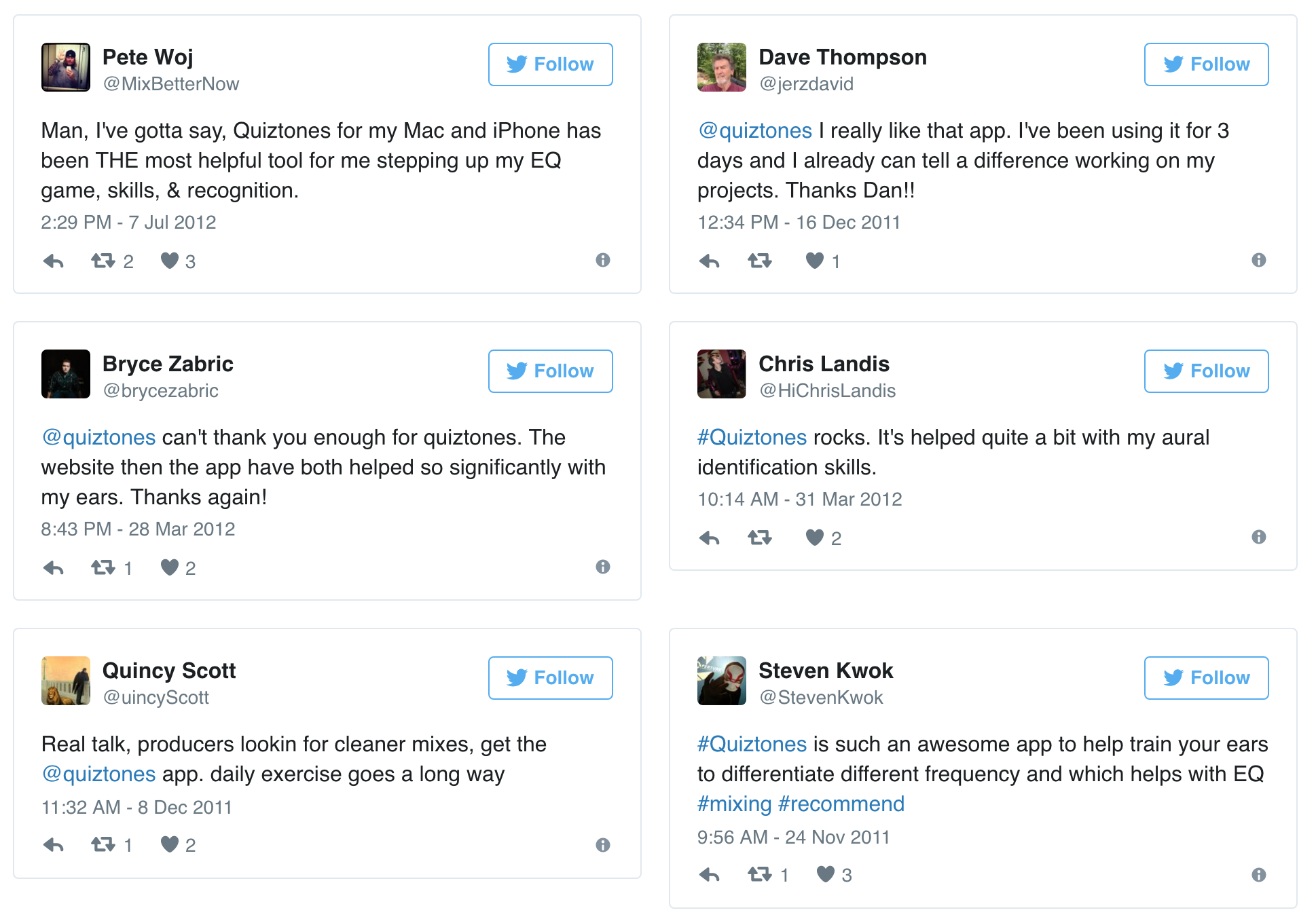 Missing our best stuff?
Sign up to be the first to learn about the latest articles, videos, courses, freebies, giveaways, exclusive discounts and more.
Free Video on Mixing Low End
Download a FREE 40-minute tutorial from Matthew Weiss on mixing low end.