Advanced Mixing will teach you:
Mixing Bass

Learn advanced compression and EQ techniques for mixing bass including manipulating the stereo field, tightening up the overall sound and creative processing tricks for DI Bass.

Mid-Side Mixing

Learn advanced techniques for manipulating mid-side recordings including how to fix a recording that leans too much to one side.

Mixing Drums

We'll show you tips and techniques for organizing tracks, phase alignment, sample augmentation, EQ, compression and more so you can get an awesome sounding drum mix for any song.

Mixing Guitars

We'll teach you how to mix different types of guitars and dobros, tricks for using compression to tweak tone and timbre, and obscure techniques like adding tension with formant shifting.

Mixing Vocals

Learn techniques for editing a lead vocal, dealing with nasty unwanted resonances, and creating an effective ambience with time-based effects.

Bringing a Mix Together

Learn how to conceptualize and punctuate the vibe of a record including using filters and distortion on bass, emphasizing specific harmonics for guitar, stereo buss processing and so much more.

Compression

Learn how to manipulate shape, tone and dynamics with various compression techniques as well as tips for navigating stereo buss processing.

Equalization

Learn a combination of essential and obscure EQ techniques demonstrated on various instruments including guitar, dobro, bass, drums vocals and more.

Effects

We'll show you how to use delay and reverb to create an awesome front-to-back feel for a vocal plus tons of other creative techniques like turning a DI bass into a synth.

Stereo Buss Processing

Learn how to make the entire mix gel together with mix buss processing, plus what to watch out for and keep in mind while doing it.
What customers are saying: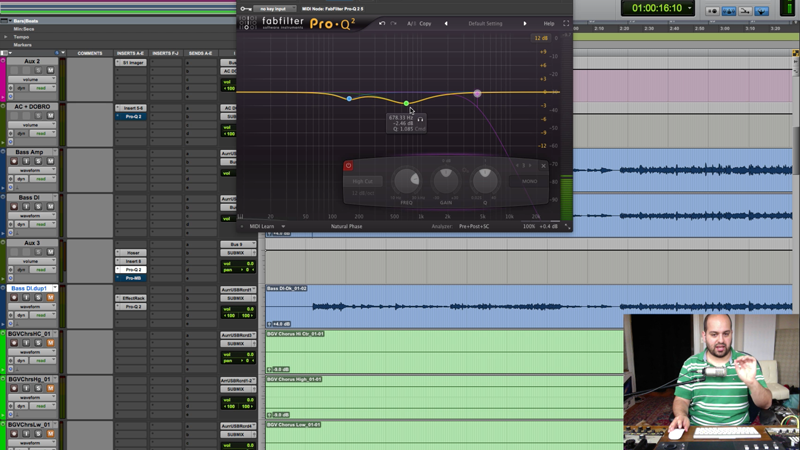 Learn advanced techniques for navigating effective relationships between a bass amp and a DI, as well as creative processing techniques if there's only one capture.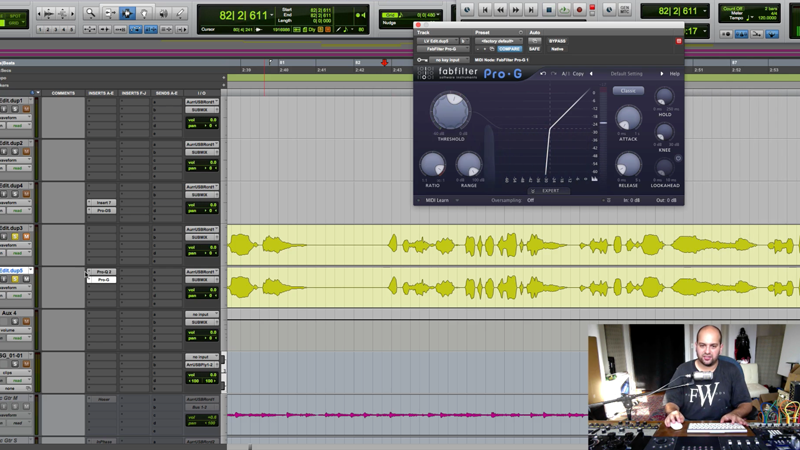 Learn tons of tips, tricks and techniques for mixing lead vocals, including how to transparently deal with the most stubborn vocal resonances.
You'll learn how to:
Mix lead vocals to sit perfectly in the pocket of your song
Use compression to manipulate shape, tone and dynamics
Use EQ to fix problematic frequencies and enhance a mix
Use reverb and delay to construct interesting ambience
Manipulate and fix various mid-side recording situations
Emphasize the feel of a record through your mix decisions
Negotiate the perfect relationship between a DI and a bass amp
Use drum bussing techniques for added convenience and utility
Adjust phase relationships to get a great drum sound
Increase tension and adjust timbre using formant shifting
Use audio to MIDI to emphasize sections and tweak tonality
Effectively edit a performance before any processing
Remove tricky and stubborn vocal resonances in the mix
Create heavy visceral sub bass with MIDI mapping
100% Satisfaction Guaranteed
We're confident these videos will help you, but we want you to be absolutely satisfied. If within 30 days you're unhappy for any reason, email us and we'll give you a full refund — no questions asked.
Discounted Bundles
Advanced Mixing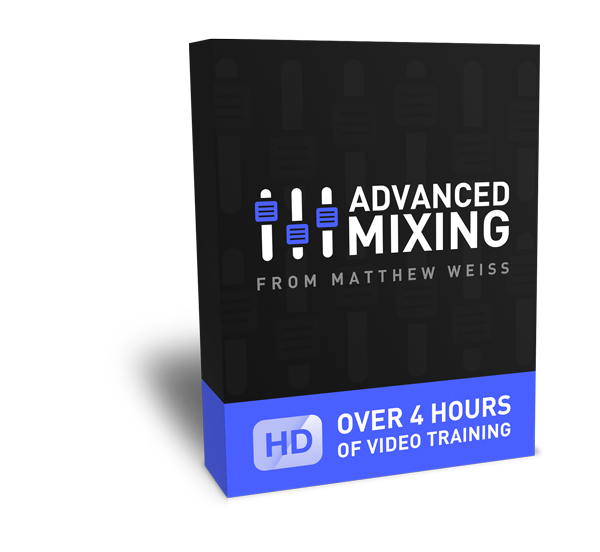 Mixing Vocals
Mixing Guitar
Mixing Bass
Mixing Drums
EQ, Compression and FX
FREE EDM MIXTHRU
Advanced + Essentials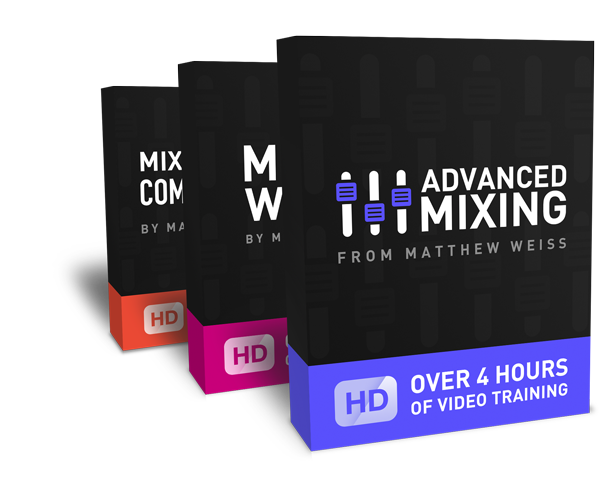 Advanced Mixing
Mixing with Compression
Mixing with EQ
In-depth compression training
In-depth EQ training
FREE EDM MIXTHRU
Complete Bundle
All tutorials (40+ Hours)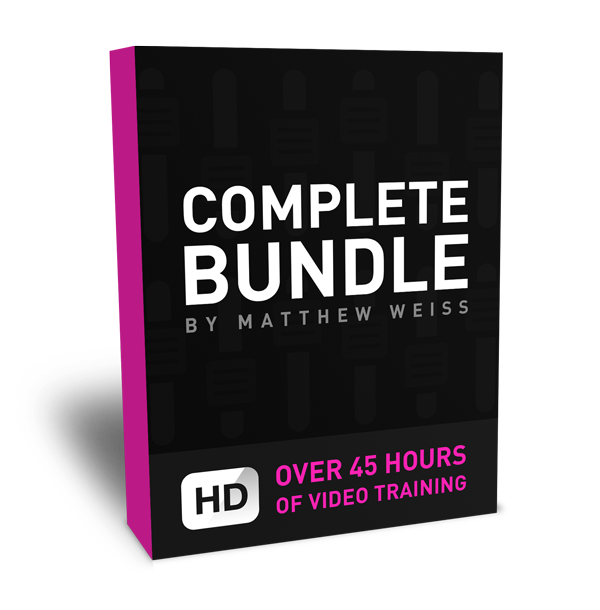 Mixing Home Recordings
Advanced Mixing + Mixing 101
Reverb + Compression + EQ
Mixing EDM + Mixing Hip-Hop
Workshop + Mixthru Bundle
$1200 Total Value
Advanced + Mixthru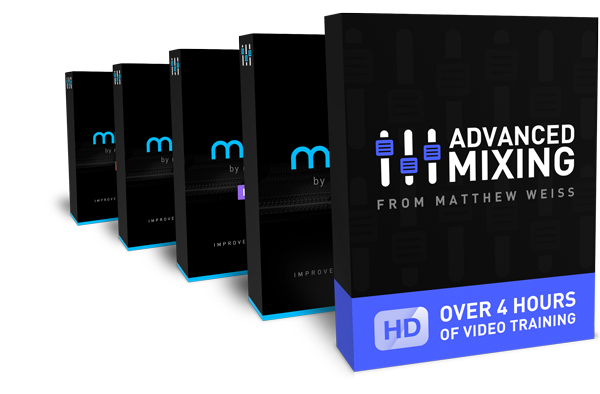 Advanced Mixing
Hip-Hop Mixthru (x2)
Pop Mixthru
Indie-Rock Mixthru
EDM Mixthru
Free Drum Samples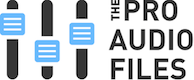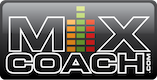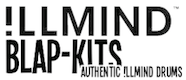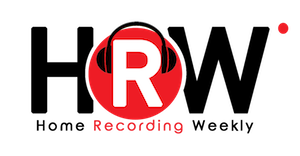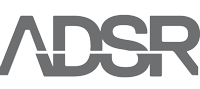 Does the tutorial only apply to Pro Tools?

Nope! While Matthew mixes in Pro Tools, the processes he teaches are completely independent of any one particular DAW and will apply to Logic, Ableton, Cubase, Reaper, Fruity Loops, Studio One and other similar platforms.

Do I need to own specific plugins?

Nope! Regardless of specific plugins or gear the techniques are demonstrated on, Matthew teaches it conceptually so you can apply it to whatever gear you're working with for any situation you're in.

Do you have any special offers?

Yes! To celebrate our launch, we've put together a few discounted bundles and we're also including a free EDM Mixthru (start to finish mix) when you purchase Advanced Mixing. If you already own that Mixthru, feel free to shoot us an email requesting a different one.

What song is used in the tutorial?

Merlot Embargo - How To Survive An Apocalypse

For a limited time, you'll also get a free EDM Mixthru ($40 value) with your purchase.

Are multitracks included?

Yes! Multitracks of the song are included so you can practice mixing alongside the tutorial.