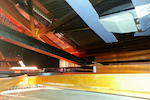 A useful spot miking technique for piano in a live concert setting.
read more »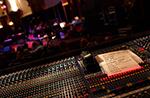 You know the huge live sound rigs detailed in Mix or EQ magazine? Well, you may find yourself running sound at a much smaller venue, and have to tailor your skills and expectations to that environment. In this article, I share some experiences and advice for those who are starting out running live sound.
read more »

It never ceases to amaze me just how many mix engineers don't understand the basic principles of tuning a PA. Instead of being plagued with feedback & odd hums going off left, right & center, I would like to explain how I manually EQ my live sound rig with Graphic & Parametric EQ's.
read more »